A Preferred Audio Files Converter Mac
Reading books is a good habit and we usually read books made of papers in the past. However, with the development of technology, audio books arise which bring us more fun for we don't need to read books and can just listen to them. But one problem follows on, which is some audio books are DRM protected and we cannot play them anywhere freely. So what should we do? Well, Macsome Audio Book Converter comes to give us a hand!
Highlights of Macsome Audio Book Converter
Convert Audible AA audio books to MP3, AAC on Mac
Convert any audio book which can play on iTunes to play anywhere
Customized output audio format
Keep ID tags for encoded audio books
Very fast big file splitter inside
Output file can be CD quality
Keep chapters of audio books (just for AAC output format)
Easy to use
---
Screenshot of audio files converter Mac
Main interface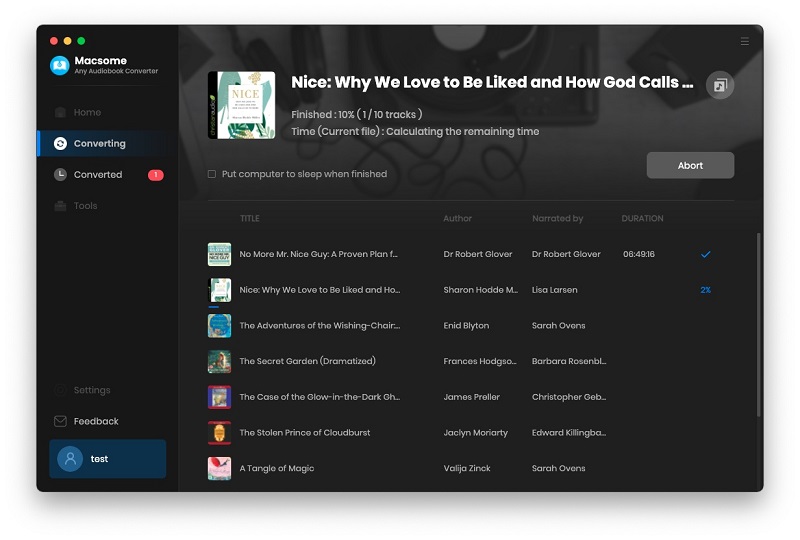 Adding files interface
Settings window<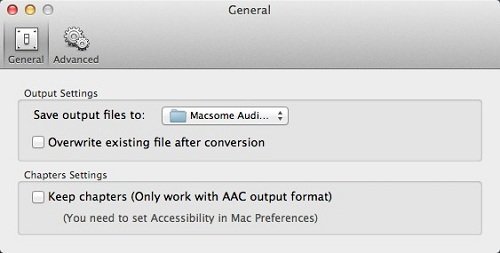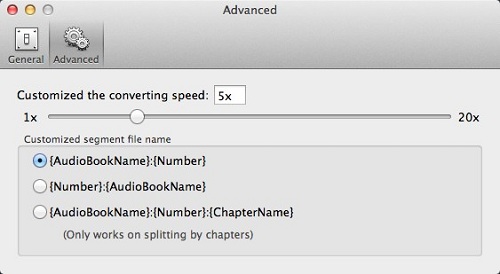 ---
User guide of audio files converter Mac
Macsome Audio Book Converter is a practical and easy-to-use audio files converter for Mac. Simply speaking, there are six steps all together to convert audio files to MP3, AAC.
Step 1. Download the program online, install and run it.
Step 2. Click "Add" button to import the audio books you want to convert.
Step 3. Click "Macsome Audio Book Converter -> Preferences" to set the output format and so on.
Step 4. Click "Convert" button to start converting selected audio books one by one.
Step 5. Click "Split" button to split the large audio book up into smaller parts for the convenience of listening.
Step 6. Click "Inspector" button to edit tags if you need.
Products

iTunesConverter


Convert any iTunes format to MP3,AAC. Fast & CD quality

AudioRecorder


Record any audio on Mac

AudioBookConverter
Convert audio books to MP3,AAC. 5X speed fast

AudioEditor Free!


Loseless audio editing freeware

AudioSplitter Free!
Cut big audio file to small pieces