Macsome Audio Editor Freeware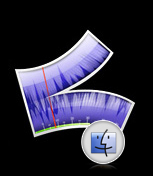 Easily and quickly edit MP3 or AAC on Mac OS X.
With Macsome AudioEditor, you can quickly cut and trim audio, as well as split files. It works with compressed MP3 and AAC formats to edit without the quality loss caused by other editors. Get perfect quality audio when editing natively in the MP3, AAC formats.
You may also Fade In or Fade Out an audio, adjust the volumn of an audio, and add ID Tags while saving MP3 or AAC files.
You can use it to make Ringtons for iPhone, or any other phone which support MP3 or AAC file as its ringtone. And you can also use it to remove any unwanted part or ads from audio files.
If you want to edit an audible audio book, Please use Macsome Audiobook Converter to convert it to MP3 or AAC format. If you want to edit an DRM M4P you bought from iTunes Shop, you may need Macsome iTunes Converter to convert it to MP3 or AAC format.


Edit audio file easily
With Macsome Audio Recorder, you can just select part of an audio file. Then you can save to a file easily, or adjust volumn. Add fade in or fade out effects.
You can also easily split a big files to small ones, and it supports precise splits.
Create Ringtone for cell phone
Most cell phone support MP3 or AAC ringtone. You can cut part of an MP3 or AAC song to fit for a cell phone.
Support ID Tags Information
You can add ID Tags for the audio file you saved to disk. ID Tags including Song Name, Artist, Album Name, etc.
---
Powerful Features
Quick splits to multiple files
Manual insert split points wherever you like, then save to get multiple files.
Remove bits from audio file
To cut out ads or other bits from audio file, just highlight the content and click Remove.
Fade away
Fade audio in and out to create pleasing transitions.
Precise splits
Move split points by dragging exactly where you like, or add by timestamp
Edit ID3 Tag Info
Edit Artist, Title, Album and other metadata tags for MP3 or AAC format.
Save part of audio
Select part of audio, then save to file.
Adjust volumn
Select part of audio, then adjust volumn.
Freeware
Free to use software, free to upgrade.
---
System Requirements
Mac OS X 10.4.x or 10.5.x
At least 512M physical RAM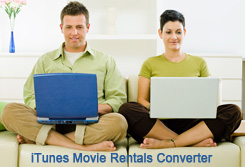 Products

iTunes Converter


Convert any iTunes format to MP3, AAC with CD quality.

Audio Recorder


Record any audio on Mac

AudioBook Converter
Convert audio books to MP3, AAX with 20X conversion speed.

Audio Splitter Free!
Cut big audio file to small clips