Tutorial of AudioSplitter
Select Aduio file to Convert
Press Split Button
Set the Split setting
Set the Ouput settings
Find Output Files, Edit ID Tags
Step 1: Select Aduio File to Convert
Click Add button, you can see a popup browse window, select your desired audio files, click Open directly, your desired split files will be added in the file list.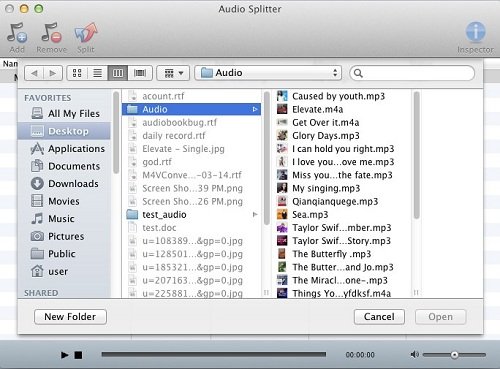 Tips of adding more audio files:
method #1: During ADD files process, coordinate hot key: Ctrl or Shift key to select more audio files.
method #2: The more convenient method is that you drag your selected files into the file list directly.
Step 2: Press Split Button.
Step 3: Set the Split Settings
Check the seconds option, enter split interval, the audio book will be split by seconds. Check the files, enter your desired split parts, it will be split by parts.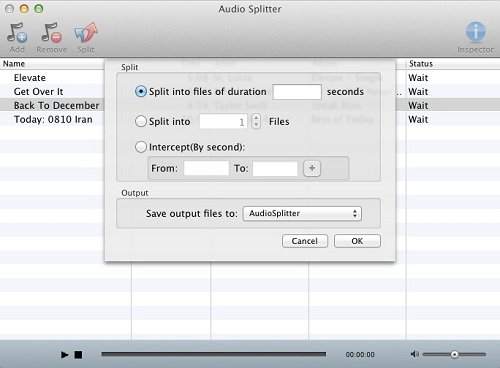 Step 4: Set the Ouput Settings
You may save the output files to default document AudioSplitter, or choose Custom to browse the location as you like.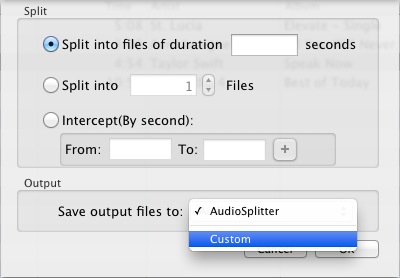 Step 5: Find Output Files, Edit ID Tags
Context menu is the best choice. you can choose the Show in Finder to locate this file directly.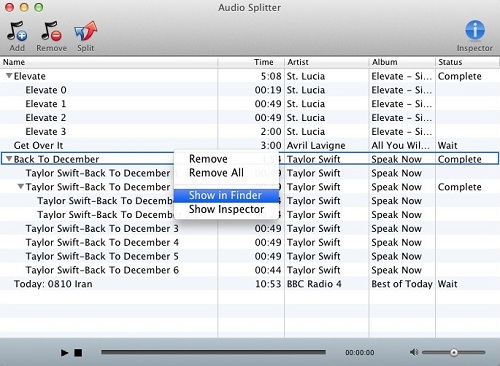 You may inspect and edit the tags by choosing Show Inspector in context menu, or, click the button Inspector to inspect and edit the tags.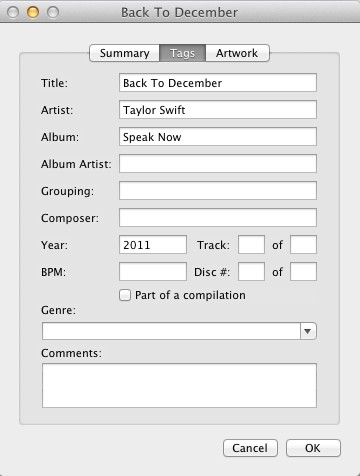 Products

iTunesConverter


Convert any iTunes format to MP3,AAC. Fast & CD quality

AudioRecorder


Record any audio on Mac

AudioBookConverter
Convert audio books to MP3,AAC. 5X speed fast

AudioEditor Free!


Loseless audio editing freeware

AudioSplitter Free!
Cut big audio file to small pieces