How to Play M4P on PSP
Sony PSP supports most audio and video formats. It plays MP3s, WAVs, WMAs, ATRAC3+ and MP4s. You may have purchased lots of music from iTunes store. Because music files from iTunes stores are protected by DRM, you could NOT just transfer them to PSP and play directly. And iTunes doesn't support converting DRM M4P to MP3.
So, how to convert iTunes M4P to MP3 to play on your PSP?
However, iTunes allow you to burn the protected music files to Audio CD. ShareDRMusic installs a virtual CD burner on your PC, to finish the whole procedure of Burning/Ripping/Encoding ALL IN ONE, so it converts music files quickly and with CD quality. Then you can transfer the unprotected MP3 files to PSP.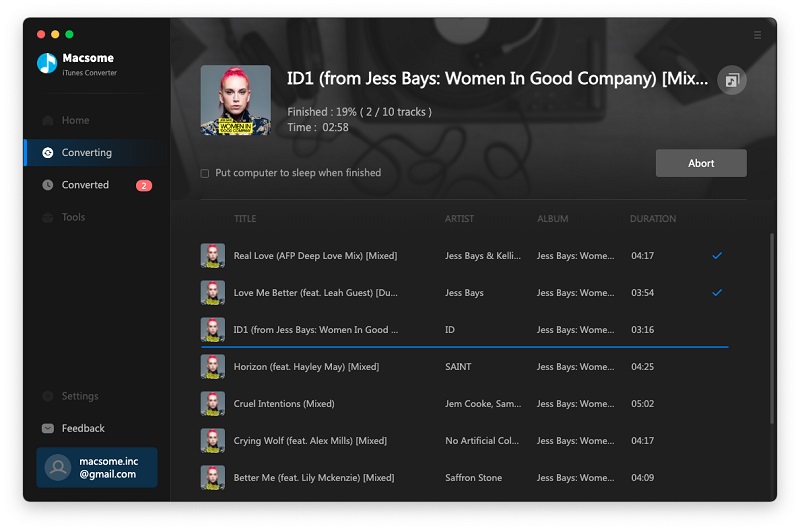 iTunesConverter is designed to convert any DRM protected music files (such as M4P, M4A, WMA, M4B), unprotected music files (such as WAV, MP3, WMA) and audio books to plain MP3, WMA, WAV files.
iTunesConverter M4P Converter doesn't crack DRM control. It simulates the Burning, Ripping and Encoding process by installing a virtual CD burner named "ShareDRMusic Virtual CD-RW". All you need to do is to burn your playlist from your media player software to the virtual CD burner, and ShareDRMusic will convert all music files in the playlist to MP3, unprotected WMA or WAV files automatically.
Bypass DRM Control Legally
There are mainly two methods to bypass the DRM control before.
The first one is to burn a copy to an audio CD and then rip/encode it. This method is legal: the terms of use for iTMS purchased tracks legally permits you to burn regular audio CDs from purchased tracks, and it still fair use to rip CDs you have a license for. But this method is too complex and expensive. And most music you bought has burning time limitations.

The second one is to use a recording technology. But it's time consuming procedure.
iTunesConverter use 5X speed recording technology to enable you convert any audio any time your want.
Listen to iTunes music on Sony PSP
After you have convert iTunes music files to MP3 format, just copy them into your PSP. Then you could enjoy them. You may do as the following steps to transfer output MP3 files into PSP:
1. Connect the PSP to your PC with USB cable.

2. Press the "home" button on the PSP (it's a tiny button to the lower left of the screen) then use the left-right directional buttons to find "Settings", then the up-down buttons to find "USB Connection" on the PSP.

3. Press the "X" button (you got it, the round button with the "X" on it) and your PSP should display "USB Connection".

4. In a moment or two your computer should tell you that a new USB device has been connected, then show you a new generic hard drive, usually E: or F:

5. Click on the drive letter that corresponds to the PSP unit.

6. Now create a new folder on that drive and name it "psp".

7. Within the new "psp" folder create another folder, and name it "music".

8. Copy your desired mp3 files into the new "music" folder.

9. When you're done copying your desired music tracks, press the "O" button on the PSP to get out of USB connect mode.
Now you're ready to go! Use the left-right arrows to move to the music area, then the up-down arrows to find "Memory Stick". Choose that folder by pressing the "X" button again, and you should be able to find all your favorite music!
Features of iTunesConverter
Convert all kinds of audio or music files (such as M4P, M4A, AAC, M4B) to free MP3, AAC or WAV format in a few clicks, by using a multiple speed recording technology. You can play the these converted unprotected music files anywhere including Zune, Cell Phone, Pocket PC, PDA etc

Batch convert any M4P, M4A, AAC files to MP3.

Support ID3-tag formats. All existing tag information are automatically stored.

With multiple speed recording tech to All-in-One converting M4P to MP3.

Very easy to use.

Music files converted with iTunesConverter could be CD quality.

Super fast conversion: 5X speed faster than playback.