AA is a file extension for the Audible Audio file format used to contain audiobooks. The files in this kind of format come with a Digital Rights Management (DRM) protection that keeps them from being shared. AA files support chapters and bookmarking and can be played on many MP3 players such as Apple's iPod and Creative's Zen or e-readers such as Amazon's Kindle.
MP3 is a standard technology and format for compressing a sound sequence into a very small file (about one-twelfth the size of the original file) while preserving the original level of sound quality when it is played.
Why Choose Macsome AudioBook Converter
AA files are always protected with DRM and can be only used on some specific audio player devices. If users want to enjoy and play these AA files on MP3 player or other, it may be impossible.
How to play the AA audio files without DRM limitation and play any audio player as you like? Maybe you can try to convert AA files to MP3 format with Macsome Audiobook Converter. In addition, MP3 format is so popular and unprotected which is supported by almost all the audio player devices.
Macsome Audio Book Converter is the right AA to MP3 tool you are looking for. The software can easily record any Apple Music files and convert these AA files to MP3, WAV or AAC with different conversion speed so as to play them on a number of audio player devices.
There is no need to worry about the DRM of AA files, the Audio Book to MP3 Converter can also remove it from the protected AA files. You can also split a large audio book to several segments with different methods, such as the duration, the number of the segments or chapters.
In addition, Macsome Audio Book Converter can keep chapters of the original audio with AAC output format during the conversion. So you can choose a suitable output format according to your requiremenr.
How to convert AA to MP3 easily with Audio Book Converter
First of all you need to download the latest version of Macsome Audio Book Converter for Mac, install and run the AA to MP3 Converter.
Windows Version Download Mac Version Download
Step 1: Select the files.
The list loads and shows all playable audiobooks from the iTunes Books library automatically. Just click and choose what you want to convert.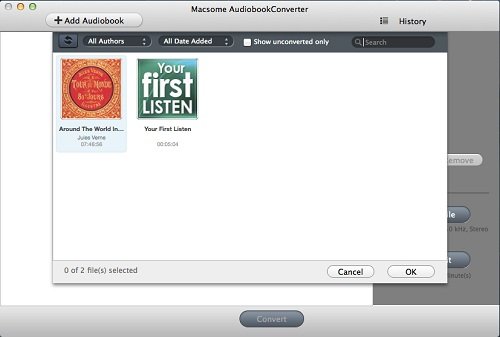 Step 2: Set MP3 as the output format.
Click Profile button and select the required profile in Output File Format drop-down list.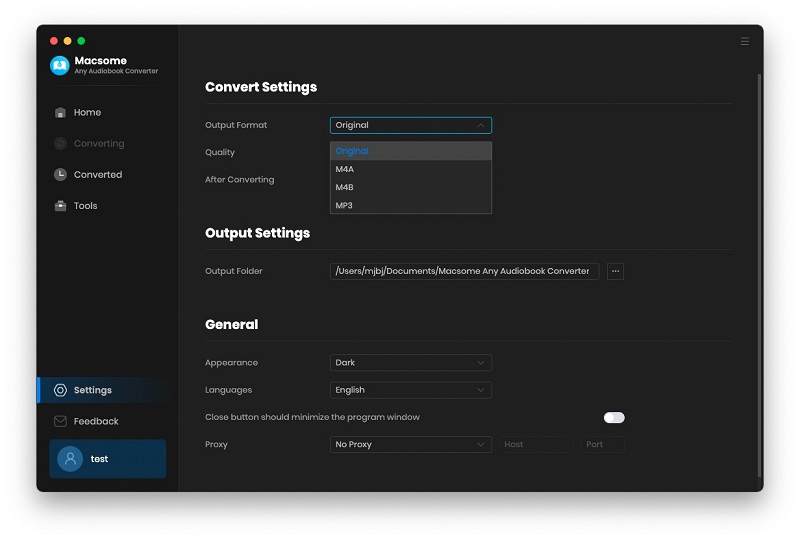 Step 3: Set the destination.
Click the app menu and select Preferences to customize the Output Settings by clicking Choose... to set the destination.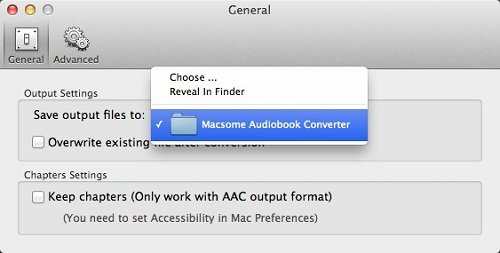 Step 4: Start AA to MP3 conversion.
Click the Convert button and then the selected files will be listed in the window that pops up.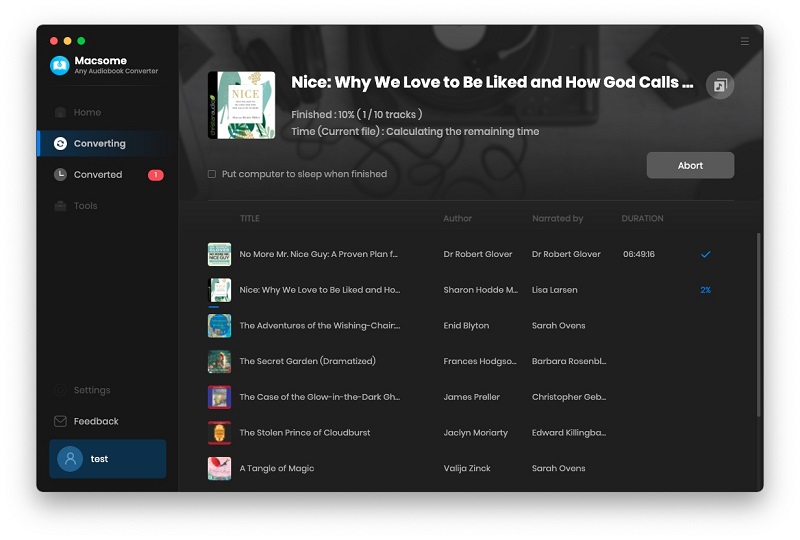 When the conversion is started, the Status will keep updating the status of the files until that the conversion finished.
Download AudioBook Converter for free:
Windows Version Download Mac Version Download