Digital rights management (DRM) schemes are various access control technologies that are used to restrict usage of proprietary hardware and copyrighted works.
DRM technologies try to control the use, modification, and distribution of copyrighted works (such as software and multimedia content), as well as systems within devices that enforce these policies.
For digital content this means preventing the consumer access, denying the user the ability to copy the content or converting it to other formats.
For devices this means restricting the consumers on what hardware can be used with the device or what software can be run on it.
Remove DRM from Audible aa with Macsome DRM Removal Tool
Audible's .aa file format encapsulates sound encoded in either MP3 or the ACELP speech codec, but includes unauthorized-playback prevention by means of an Audible user name and password, which can be used on up to four computers and three smartphones at a time. Licenses are available for schools and libraries.
Audible's content can only be played on selected mobile devices. Its software does enable users to burn a limited number of CDs for unrestricted playback, resulting in CDs that can be copied or converted to unrestricted digital audio formats.
Audiobooks you purchased from Audible and iTunes are usually in AA format with DRM protection. That means you can not play them on any devices you own but Apple products like iTunes, iPhone, etc.
All you need is a DRM Removal tool, which enables you to remove DRM encryption, convert AA to unprotected audio format files for playing it on any music players you got.
Macsome Audio Book Converter is such an AA DRM Remover. It can remove DRM protection from AA file and convert them to MP3, WAV, AAC,etc legally. Consequently, you can listen to the purchased aa files without authorizing your music players.
Windows Version Download Mac Version Download
How to remove DRM from aa files with Audio Book Converter
The following steps of Audible Audio (aa) conversion show how to remove DRM from aa files clearly.
1. Add AA files to the Macsome Audiobook converter.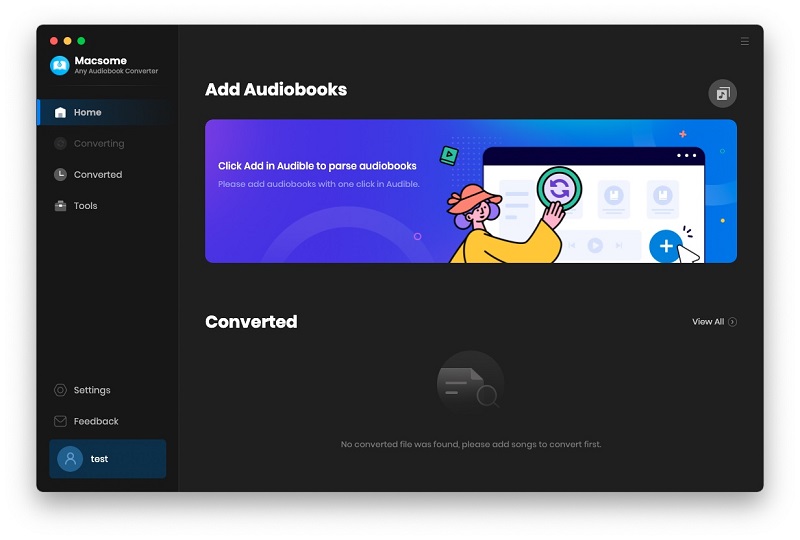 2. Set AA to MP3 convertsion output file format.
Click bottom left Profile button and choose the format you like. There is a drop-down menu in the profile section, where you can select various format settings for your AA DRM conversion.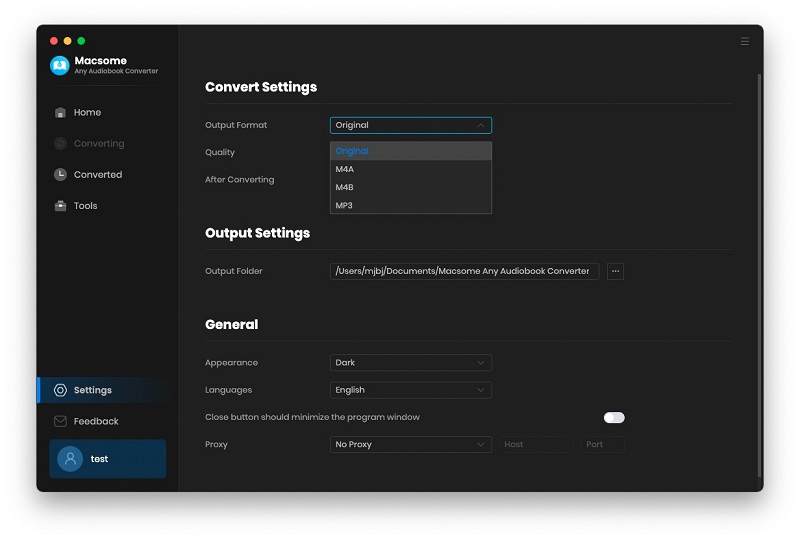 3. Customize the output path.
Click the app menu and select Preferences to customize the Output Settings by clicking Choose... to set the destination.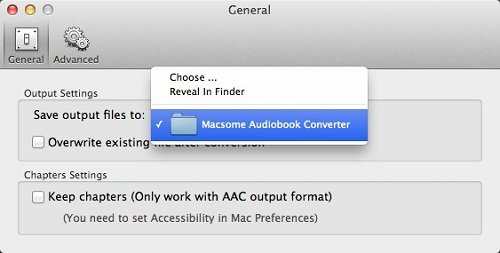 4. Start to remove DRM protection from aa files.
Click Convert button to start converting AA files.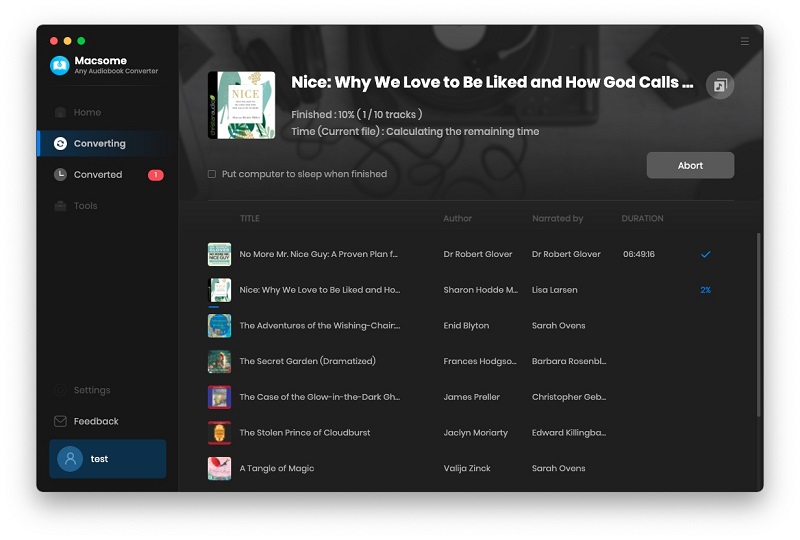 After all above finished, you can enjoy the converted audible aa files on any music players without any limitation.
Download AudioBook Converter for free:
Windows Version Download Mac Version Download