MP3 now has been the most popular music format, most of audio players can support this audio format. But sometimes you may need to delete a section of a song, you may need to remove a voice recording, you may need to make a MP3 ringtone for your phone, how to solve these problems?
The following would help you do so with the help of Macsome Audio Editor
Why choose Macsome Audio Editor to edit mp3 files?
Macsome Audio Editor is a freeware, that is to say, it's free to use, and even free to upgrade.
This free audio editing tool has various of functions to simply the process. Through the interface, you can see the mainly used button clearly, like Open, Save, Start, End, Crop, Del, Increa, Decrea, Fadein, Fadeout.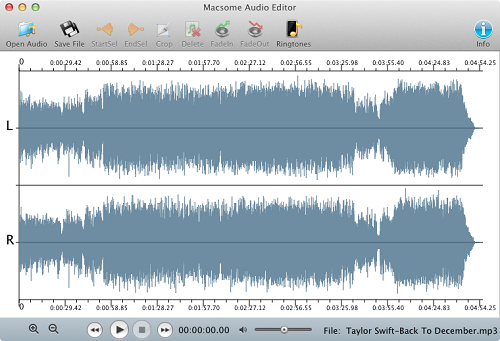 In a word, Macsome Audio Editor is an audio editing software that offers a variety of audio converting, editing, and effects processing possibilities. It's very easy and intuitive to use.
Using this Audio Editor, you can quickly select and crop parts of audio. And if required, add effects like fade, zoom, voice increase and noise decrease.
Download Free Audio Editor:
How to edit MP3 using Macsome Audio Editor
1. First, download the music editor install application, and install it.
2. Click Open button to import the MP3 file.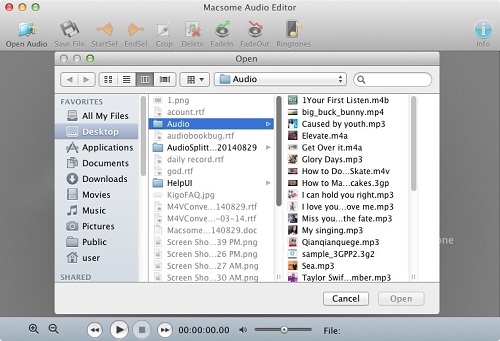 3. After the import completes, you will usually see the file's raw data. This is called the waveform. It will display the relation between the volume of the track and the time it's located in. You can zoom in for a more accurate reading.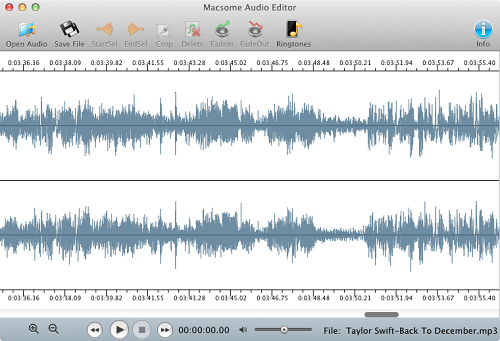 4. Select part of audio , you will be able to cut music and move it, actually edit the music's data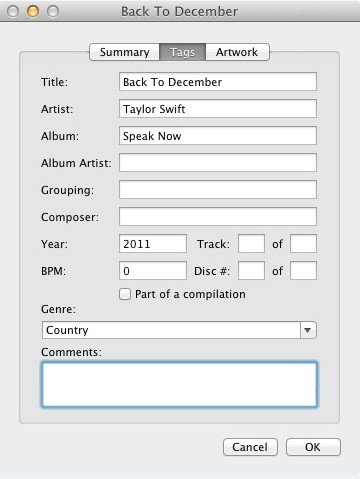 5. After your edit, you can save and export the file.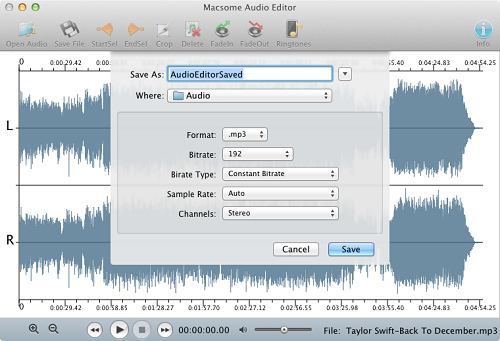 Download Free Audio Editor: