Sometimes, you may purchased a series of funny audio books from iTunes Store or Audible.com, then you want to enjoy them on Zune, Sony Walkman, Blackberry, and other MP3 players. However, some error may occur when you did.
Why? Due to those audio book files are protected by digital rights management (DRM), you can be only allowed to play them on specific devices (excluding I mentioned above).
Main Features of Macsome Audio book Converter
So here I will introduce an easy way to remove DRM protection from audio book files to any media players with ease.
To Clear DRM protection of audio books, Macsome Audiobook DRM removal tool - Macsome Audiobook Converter comes to help you. This excellent audio book DRM removal software can not only get rid of DRM protection on Mac with excellent quality, but also convert protected audiobooks to Zune, Sony Walkman, Blackberry, and other MP3 players at fast speed.
Windows Version Download Mac Version Download
How to remove purchased Audiobooks' DRM from iTunes Store
The following tutorial is mainly tell you how to remove DRM from protected audiobooks.
1. Free download the powerful and simple-to-use Macsome audiobook DRM removal software, install and launch it. It has been redesigned with a cleaner, simpler user interface that makes it more easier to use.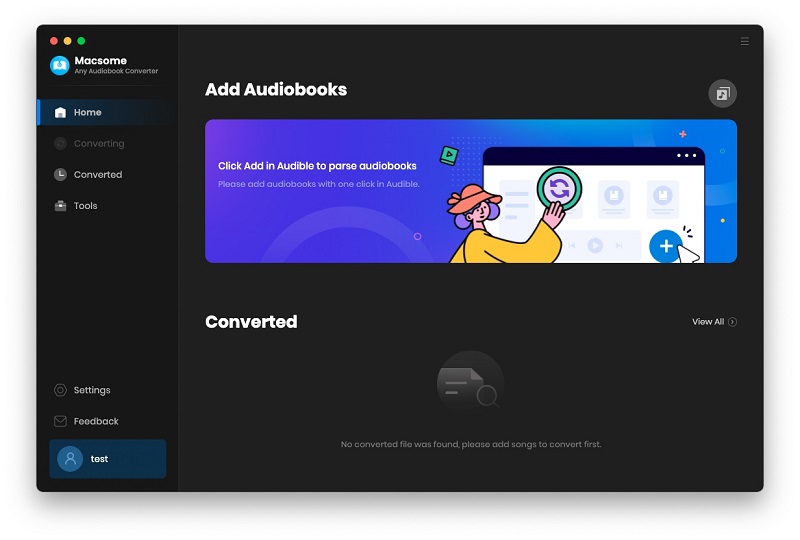 2. Click Add Audiobook button to choose the audio book files you want to convert in batchs.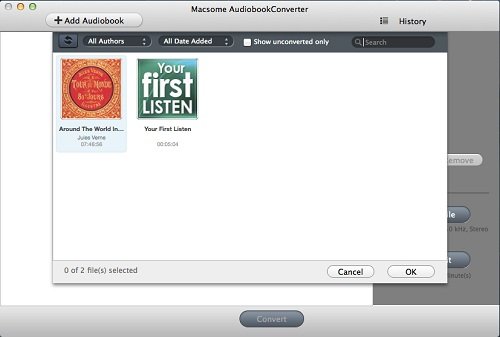 3. Click Profile drop-down button to choose the wanted output profile in the Profile drop-down list that opens.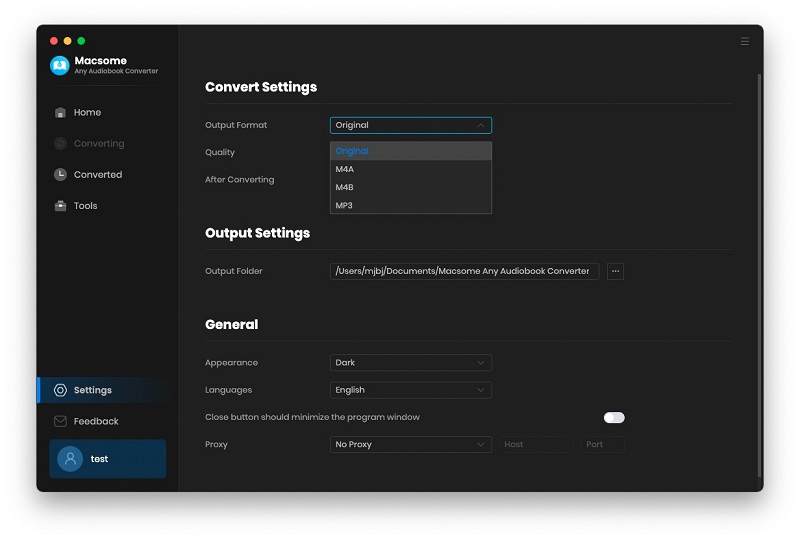 4. Hit Convert button, the program will start converting within a few minutes. Once you finish the conversion progress, the DRM will be automatically removed from the audio book files on your Mac.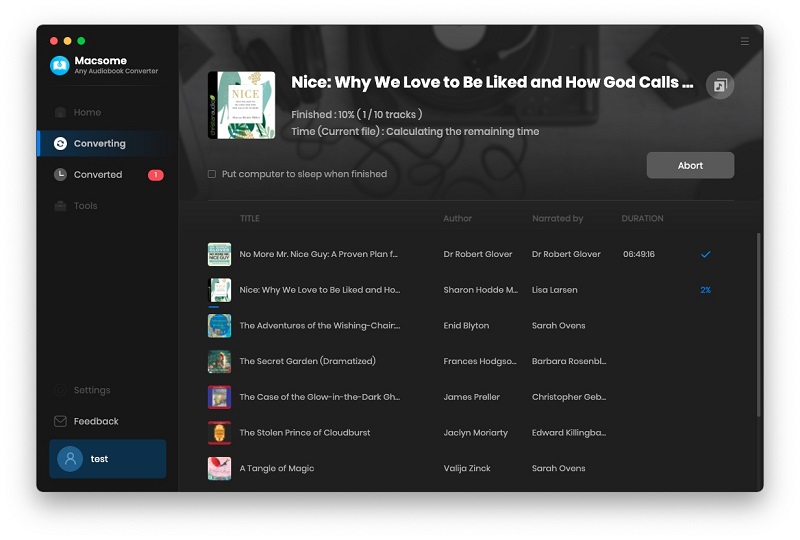 An audiobook (or talking book) is a recording of a text being read. A reading of the complete text is noted as "unabridged", while readings of a reduced version, or abridgement of the text are labeled as "abridged".
Spoken audio has been available in schools and public libraries and to a lesser extent in music shops since the 1930s. Many spoken word albums were made prior to the age of videocassettes, DVDs, compact discs, and downloadable audio, however often of poetry and plays rather than books. It was not until the 1980s that the medium began to attract book retailers, and then book retailers started displaying audiobooks on bookshelves rather than in separate displays.
Download iTunes Music Converter for free:
Windows Version Download Mac Version Download