According to the promotion plan, Samsung Galaxy S10, S10+, S10e and Note 10/10+ owners who haven't had Premium before can get 6 months free Spotify Premium. Sometimes when you listen to Spotify on your Samsung Galaxy Series phones, Spotify may crash.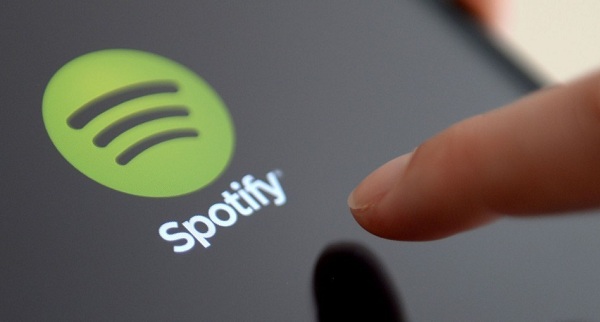 In the following we lists the whole solutions to fix Spotify keeps crashing on Samsung Galaxy Series
Solution 1. Close Spotify and Restart
Sometimes you found it keeps saying Spotify has stopped, you can try to force to close it and restart to fix the problem.
Here we talke Samsung Galaxy S10 for example, there are two ways to close Spotify.
Method 1: Close an app using Recent Apps key
On your screen, tap the Recent Apps soft key.
Once the Recent Apps screen is shown, swipe left or right to look for the app. It should be here if you managed to run it previously.
Then, swipe up on the app to close it. This should force close it. If it's not there, simply tap the Close All app to also restart all apps.
Method 2: Close an app using App Info menu
Another way to force close an app is by going within the app's settings itself.
Open Settings app.
Tap Apps.
Tap the More settings icon (three-dot icon, upper right).
Tap Show system apps.
Find and tap the app.
Tap Force Stop.
Solution 2.: Perform soft reset
When you try to close Spotify and restart it, the problem still exist, you can try to restart your phone.
To do that, simply press and hold the Power and Volume Down buttons for about 10 seconds. Once the phone has restarted, release the buttons. This is usually effective in clearing bugs that developed when a system is left running for some time.
Solution3: Upgrade to the latest version of Spotify
To fix the crash or error problem, please make sure that upgrade your Spotify to the latest version.
Open Play Store app, tap More settings icon - My apps & games - Update all button to update it.
As you know Spotify also takes up some system cache. Sometimes, this cache gets corrupted during and after an update.
Go to the Home screen, find the Apps icon and tap it.
Open Settings app - Apps.
If you're looking for a system or default app, tap on More settings at the upper right (three-dot icon).
Select Show system apps.
Find and tap the appropriate app.
Tap Storage.
Tap Clear Cache button.
Restart the device and check for the problem.
There are also solutions to delete system cache. This is not easy for most ones, here we don't mention it.
Solution 5. Reinstall the app
It may be an effective solution to remove and reinstall Spotify.
Conclusion
If you can't fix the crash by following the above solution, you can report the problem to to developer with the error screenshot and so on. You need to realize that all the developers rely on feedback and reports from users in order to improve their products.