According to the Audible.com, at the request of the publishers, users are only allowed to burn each audiobook in your library one time.
If you have some additional need to burn Audible Audiobook to CD, it is unachievable to use the iTunes to burn them to CD. Here we talk one way to burn Audiobook to CD with the times limitation.
Part 1. Steps to Burn Audible books with iTunes once only.
First of all, please make sure that you have updated your iTunes to the latest version.
1. Launch iTunes.
2. Click the Book icon, then My audiobooks.
Note:If you don't see the Book icon, you may need to click the ellipsis menu (...) to locate it.
3. Right-click on the title you wish.
4. Click New Playlist from Selection.
Note: You must create a new playlist for each file you burn.
5. Right click the playlist >l select Burn Playlist to Disc.
6. Adjust your Burn Settings.
To minimize the probability of errors, we suggest the following:
Preferred Speed: 8x.
Disc Format: Audio CD.
Gap Between Songs: None.
Click Burn.
If your audiobook is longer than 74 - 80 mins, iTunes will prompt when you need to insert a new disc.
Users all know that purchased Audiobooks need the Audible account to authorize some a device or software or app to play them.
Have you ever thought of recording the Audiobook and save them to unprotected MP3, AAC format? And then when you play the Audiobook, you have no need to authorize it and you can play them on any audio player which supports MP3, AAC format.
In addition, you can burn the converted files with time limitation any more.
Step 1, free download the latest version of Macsome AudioBook Converter, install and run it.
Windows Version Download Mac Version Download
The Audio Book Converter loads all playable audiobooks from the iBooks library automatically.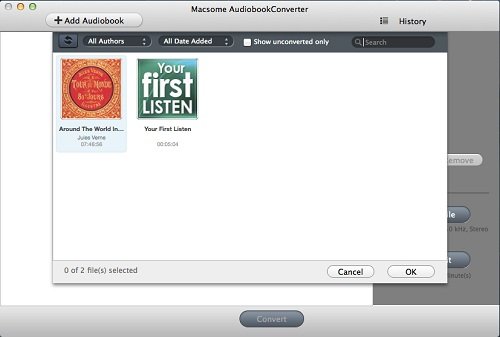 Step 2. Click Profile button and select the required profile in Output File Format drop-down list.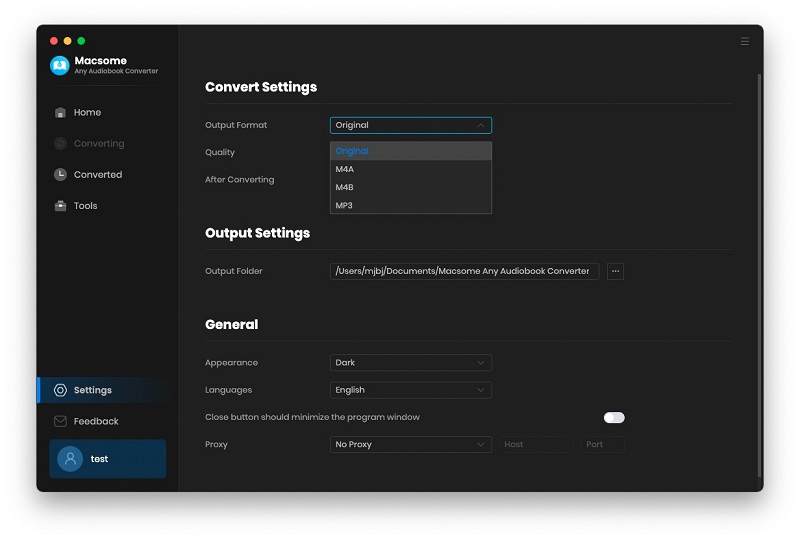 Step 3. Click the Macsome AudioBook Converter menu and select Preferences to customize the Output Settings by clicking Choose... to set the destination.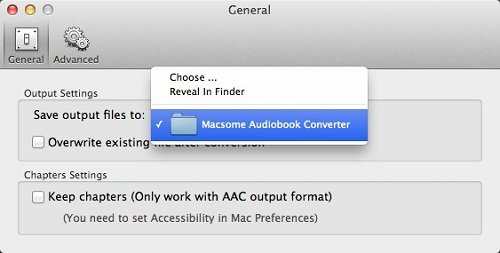 Step 4. Click the Convert button and then the selected files will be listed in the window that pops up. And the Status will keep updating the status of the files until that the conversion finished.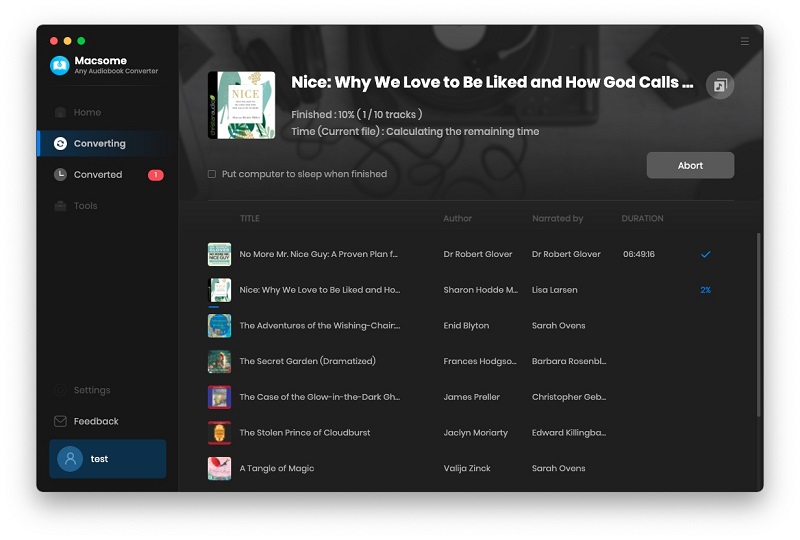 Part 3. Steps to burn converted files to CD with iTunes
1. create a playlist that contains the songs or files you want to burn to the CD. Please make sure the items you want to include have a checkmark beside them.
2. Insert a blank disc.
3. Select the playlist and choose File > Burn Playlist to Disc.
If Burn Playlist to Disc doesn't appear in the menu, the playlist you selected can't be burned to a CD because it contains items with usage restrictions (for example, a song your computer isn't authorized to play).
4. Select a disc format.
5. Click Burn.
Get iTunes Music Converter full version:
Windows Version Purchase Online Mac Version Purchase Online