Nowaday there are various ways to play and listen to Music. Music is everywhere.
When you watch TV, there are music songs before and after the TV.
When you go out for shopping, you can still hear the music in the mall.
Not to mention, When you take exercise, listening to music is necessay.
Music makes life interesting and meaningful. Most of the time, you can listen to them from your MP3 player, Sony Walkman, Apple iPod Nano, Shuffle and Classic, and your mobile phone.
If you are a streaming music fan and Apple Music's subscribers, you may think about copying your Apple Music to this and that music player like Sony Walkman.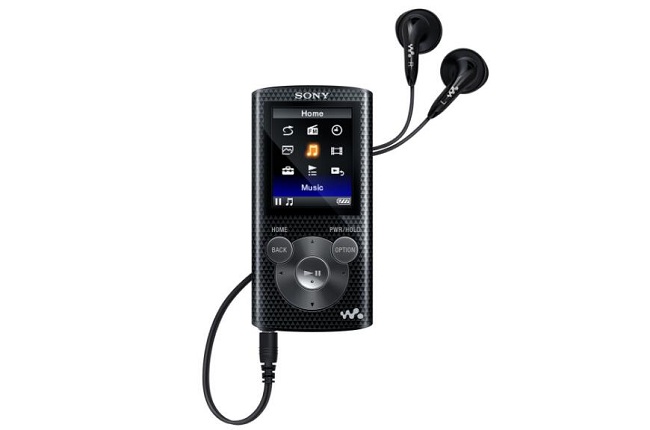 How to transfer Apple Music to Walkman Player?
You know that what you purchased from iTunes Store are DRM protected, the subscribed Apple Music has no exception. When you subscribe the service, you can play and listen to and download them, but you can't transfer the music file directly. And they are incompatible with MP3 players as well.
If you want to transfer Apple Music to Walkman and other MP3 player, Apple Music to MP3 conversion is necessary and needed.
Macsome iTunes Music Converter is the Apple Music to Walkman Converter, which helps you to convert your Apple Music files to MP3, AAC, FLAC or WAV files compatible with Sony Walkman players.
Follow the next tutorial, you will know how to convert Apple Music to MP3 format and transfer to Sony Walkman MP3 Player easily and quickly.
Step 1, free download the latest version of iTunes Music Converter, install and run it.
Windows Version Download Mac Version Download
Please make sure that you have downloaded the Apple Music files you want to convert and they can work normally on your iTunes.
Step 2. Click "+" to import the downloaded Apple Music files.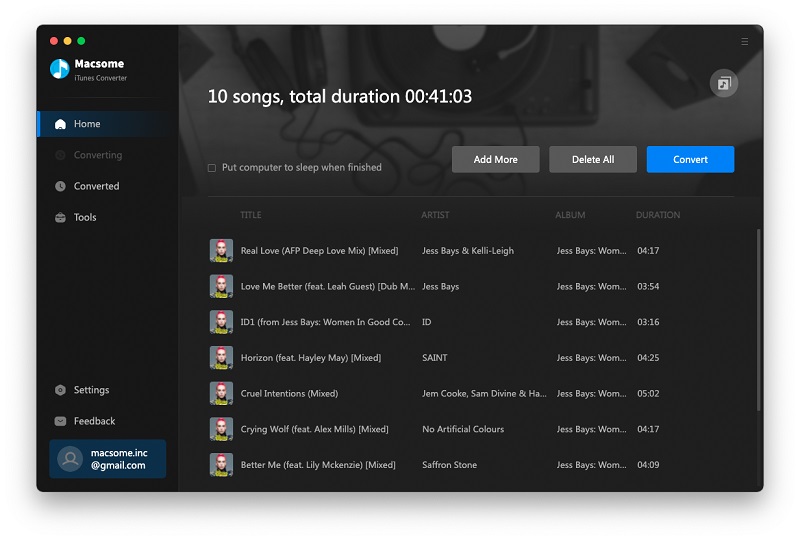 Step 3. Click the setting icon to set the output format and output folder. If it is necessary, you can also reset the related audio parameters.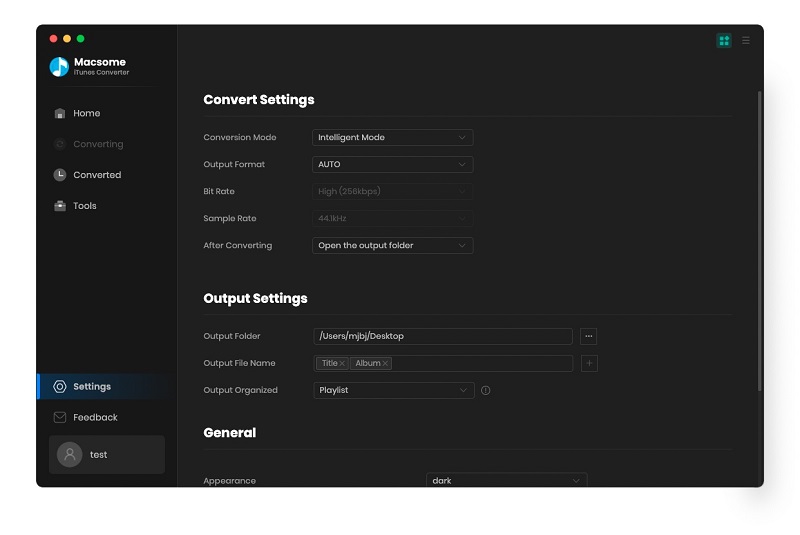 Now the output formats include MP3, AAC, FLAC and WAV, you can just to choose a suitable one and set the other parameters according to your need.
Step 4. Click the "CONVERT" button to start your iTunes music converting.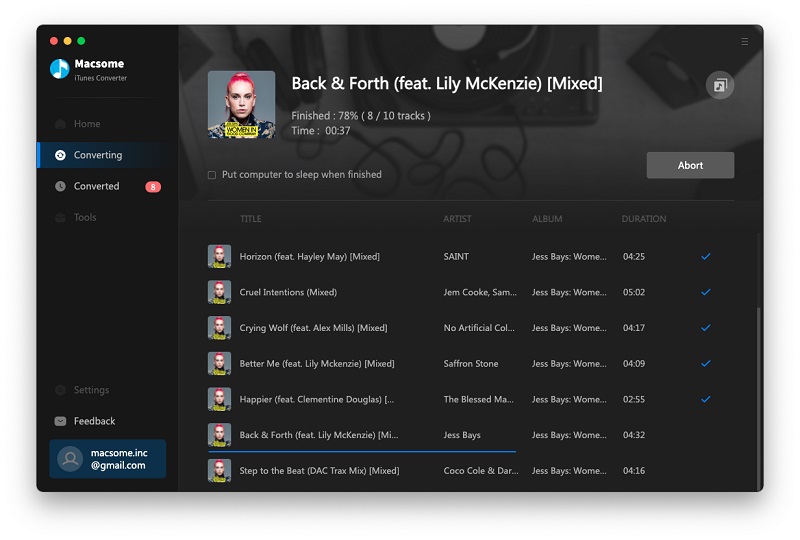 Step 5. After the conversion, you can connect your Sony Walkman MP3 player to the computer using a USB cable.
Step 6. Drag and drop the converted MP3 files from the computer to the Sony Walkman player.
Step 7. After finishing the transfer, you can disconnect your USB cable, and now you can play your Apple Music files on Walkman freely.
About Sony Walkman
Walkman is a Sony brand tradename, originally used for portable audio cassette players from the late 1970s onwards. In later years, it has been used by Sony to market digital portable audio/video players, as well as a line of mobile phones introduced in 2005.
File Formats Supported by Sony Walkman MP3 Players
.m4a (MPEG-4, audio only)
.mp4 (MPEG-4)
.3gp (Third Generation Partnership Project)
.mp3 (MPEG-1 or MPEG-2 Audio Layer III)
.wav (Waveform Audio File Format)
.wma (Windows Media Audio)
.flac (Free Lossless Audio Codec)
.mid (MIDI File)
.xmf (Extensible Music Format)
.ogg (xiph.org)
.AA (Audible audiobook)
Get iTunes Music Converter full version with $39.95:
Windows Version Purchase Online Mac Version Purchase Online