Someone asked that "when he went to play one of his playlists and it would constantly change songs over and over again until he got a message with that error code. and then he can't listen to music and it's a total bummer he has been loving this app as well. Anybody know what's up? How to fix the Error?"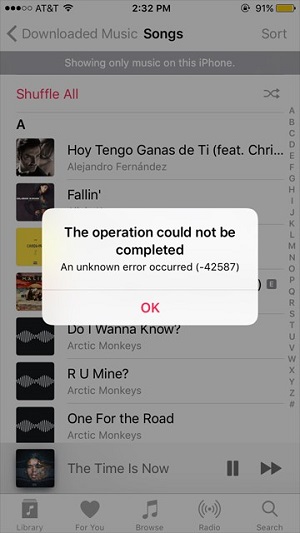 If you get an Apple Music 42587 error message, you can fix it by following these steps:
1. Make sure that you have the latest version of iTunes.
2. Force restart your device.
3. Sign out and back into your Apple Music account.
4. Then go to settings > Music and enable iCloud Music Library. Then click "Merge" when a message pops up.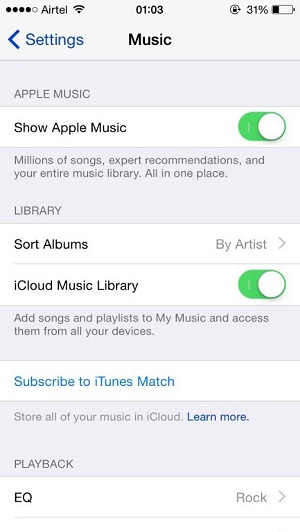 Note:
Alternatively, you can try to reset your device. But make sure that you've make backup of your device data before resetting.
If the problem remains, please contact Apple to get help.
How to Fix "iCloud Music Library can't be enabled" Error?
If you get the error message informing that "iCloud Music Library can't be enabled" when you are trying to select "Merge" or "Replace", it means that the music that you save on your device from Apple Music won't be available on your other iOS devices. So here is how to fix the "iCloud Music Library can't be enabled" error:
1. Go to "Settings" from the Home screen and tap "Music".
2. Toggle iCloud Music Library to "On".
3. Choose if you want to Replace or Merge your library.
4. If you get the error again, dismiss it.
5. Repeat steps 3-4 until it works.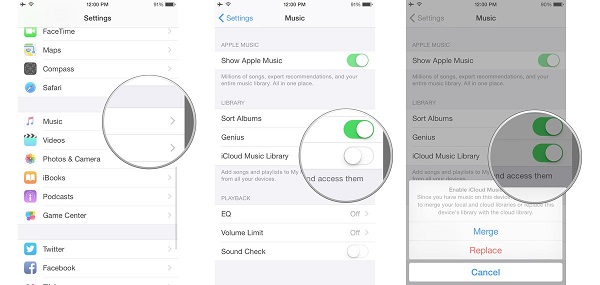 Download iTunes Converter for free:
Windows Version Download Mac Version Download