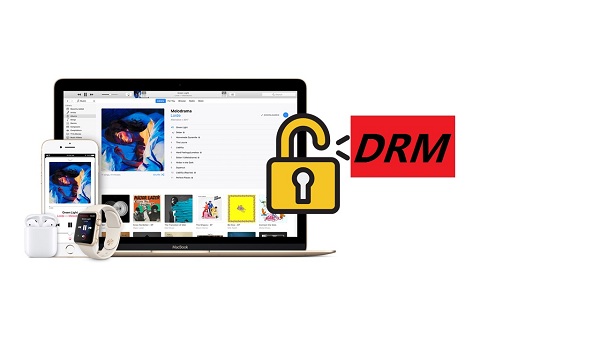 iTunes brings us a lot of conveniences. With it, users can play, download and manage multimedia files including music and videos on your iPhone, iPad, iPod and other devices. And you can also stream songs from Apple Music, upload music to iCloud using the iTunes Match service, watch TVs and movies and share music over your home network.
In the past most contents must be purchased through the iTunes Store, such as purchased Audiobook and so on. iTunes Plus refers to songs and some music videos in high-quality AAC format that don't have Digital Rights Management (DRM).
All songs now for sale in the iTunes Store are iTunes Plus. If you previously bought music with DRM from the iTunes Store, you might be able to download DRM-free versions of your songs with an iTunes Match subscription. The tracks must show as Matched or Purchased in the iCloud Status column in your iTunes library. The same album or song must also still be available in the iTunes Store.
Do you know that iTunes purchased Audiobooks and streaming Apple Music files, purchased iTunes movies, and iTunes movie rentals are still with DRM.
However what is DRM?
Digital rights management (DRM) is a set of access control technologies for restricting the use of proprietary hardware and copyrighted works. DRM technologies try to control the use, modification, and distribution of copyrighted works (such as software and multimedia content), as well as systems within devices that enforce these policies.
It is a scheme that controls access to copyrighted material using technological means. It may refer to the usage of proprietary software, hardware, or any type of content: music tracks, video files, ebooks, games, DVD movies, emails, documents, etc. DRM is all about copyright protection.
It looks like annoying for users, please don't worry, there are kinds of tools to help users to remove DRM as you like.
In the following, we will show you how to use Macsome iTunes Converter to remove DRM from purchased Audiobook or Apple Music files.
First, go to download and install the iTunes Converter on your PC, run it.
If you are a Mac user, please download the iTunes Converter for Mac version.
Windows Version Download Mac Version Download
Second, click the button "+ ", you can choose the different iTunes library to add the audio files to convert.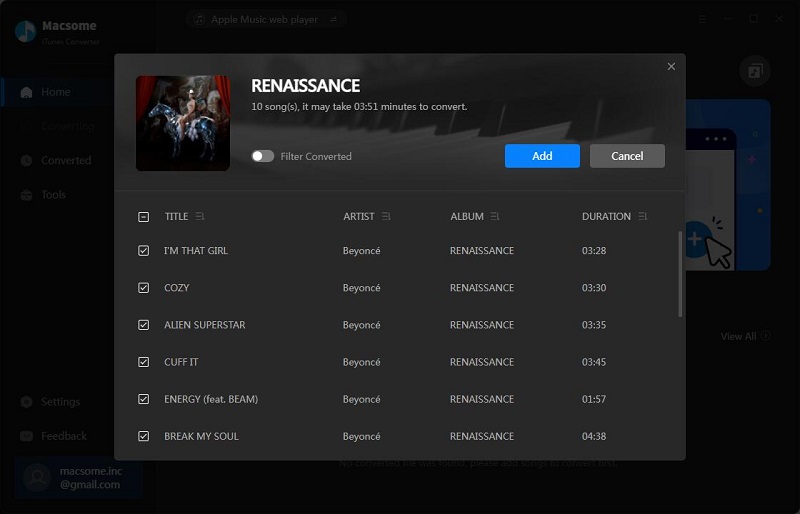 Third, click Setting button to set the output format and output path before the conversion as your need.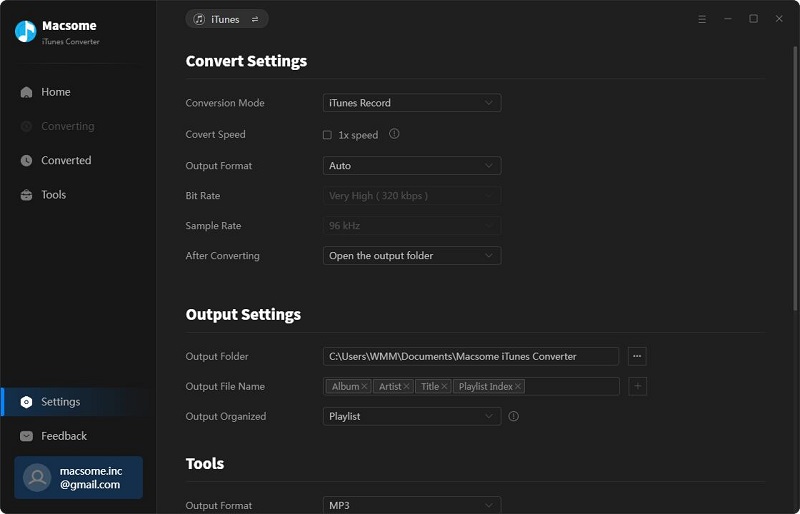 Finally, click the Convert button to start converting.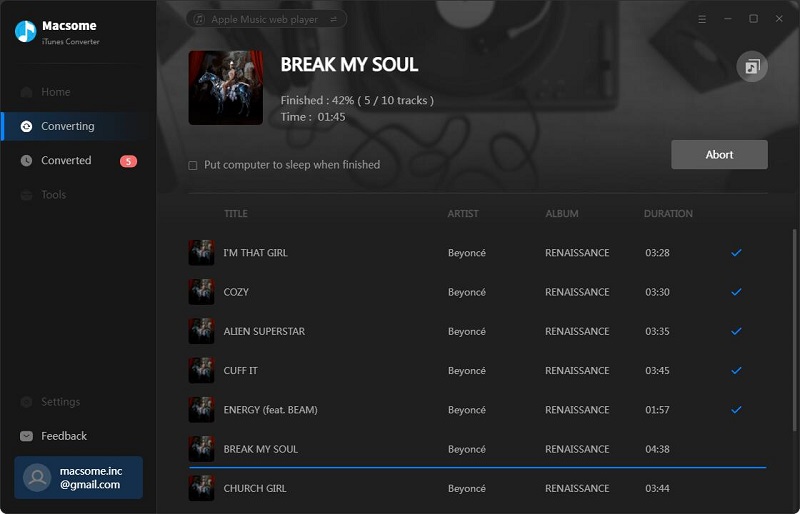 After the conversion, you have removed DRM limitations of the iTunes purchases.
Get iTunes Music Converter full version with $39.95:
Windows Version Download Mac Version Download