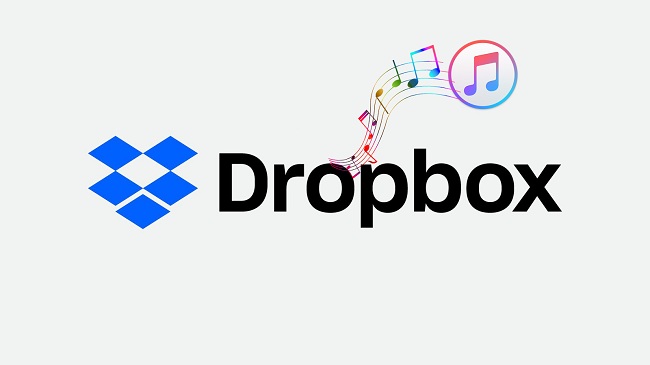 Dropbox is a creative collaboration space designed to reduce busywork, bring your files together in one central place, and safely sync them across all your devices, so you can access them anytime, anywhere.
Dropbox can create a special folder on the user's computer, the contents of which are then synchronized to Dropbox's servers and to other computers and devices that the user has installed Dropbox on, keeping the same files up-to-date on all devices. Dropbox uses a freemium business model, where users are offered a free account with a set storage size, with paid subscriptions available that offer more capacity and additional features.
Why you can't move Apple Music files to Dropbox
Dropbox is good solution for storing your files in the cloud. But you are not limited with office file types only. You can upload audio content also. If you download Apple Music files and find the iTunes Media library folder and copy them to the Dropbox, this seems easy to deal with it.
However, you find you can't play these files with Dropbox, or you can't copy them at all? What happens to the music files, why you can't play them or transfer them?
Apple Music users can't transfer the downloaded Apple Music songs and playing them on other devices, because Apple Music files are DRM protected. Digital rights management (DRM) is a set of access control technologies for restricting the use of proprietary hardware and copyrighted works.
With DRM limited, Apple Music songs can only be played on some devices, and you need to subscribe the streaming Music service with the same Apple ID, not to say that you want to copy to other devices for playing. And this is why you can't transfer Apple Music files directly and successfully to Dropbox.
How to delete DRM from downloaded Apple Music files, so as to copy and transfer them to Dropbox for playing. Here you can ask Macsome Apple Music Converter for help. With it, which helps users to remove DRM from downloaded Apple Music files and purchased Audiobooks, and convert to unprotected MP3, WAV, FLAC, M4B, M4A with excellent output quality and fast conversion speed.
Quick Guide to remove DRM from Apple Music files to play on Dropbox
To convert Apple Music songs well, users need to free download Macsome iTunes Converter at first.
Windows Version Download Mac Version Download
Step 1, After you download the program, double click to install the trial version of Apple Music Converter on your PC, and then run it.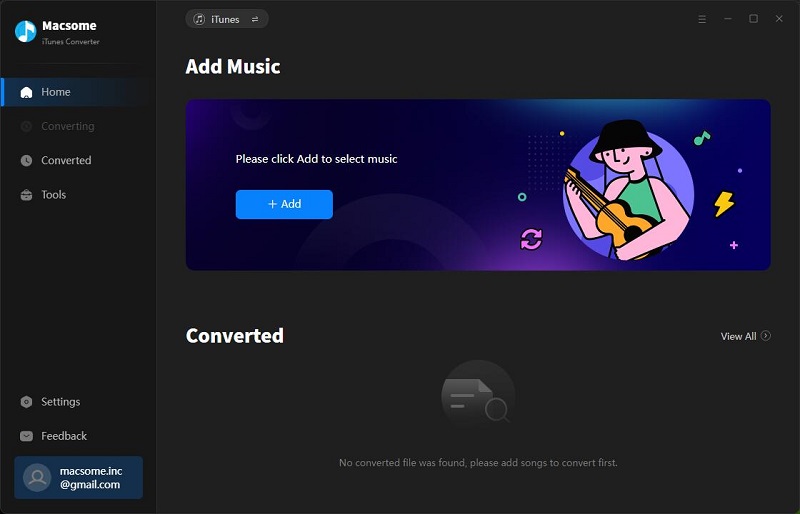 Step 2, click the Add button and select the audio files you want to convert from iTunes library.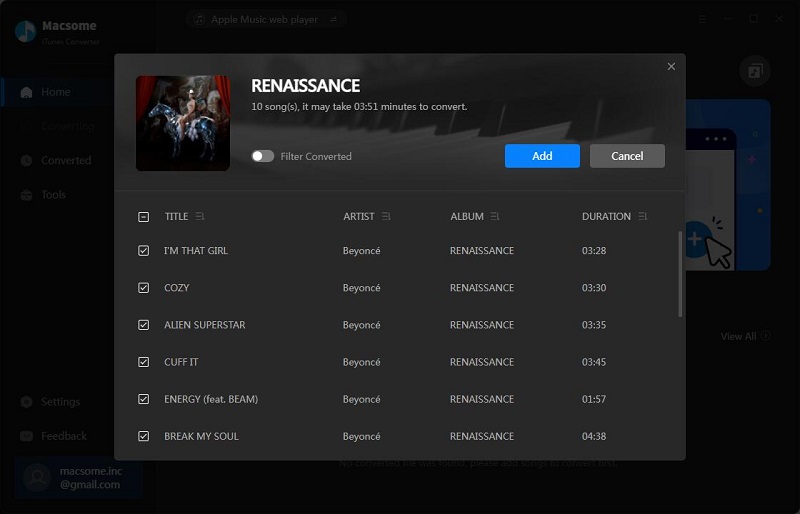 After you choose the music files you would like to convert, click "OK", and then all the audio tracks files you selected would be listed on the main window.
Step 3, Set the output format by clicking the Setting icon, here we choose MP3 format. After iTunes Converter V3.0.0, the default conversion speed is super fast. There is no need to set the conversion speed.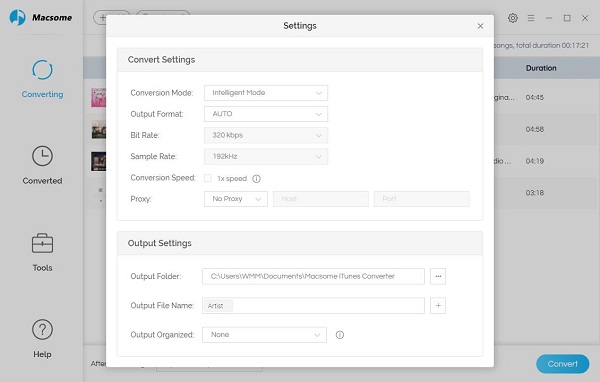 Step 4, click the Convert button to start converting.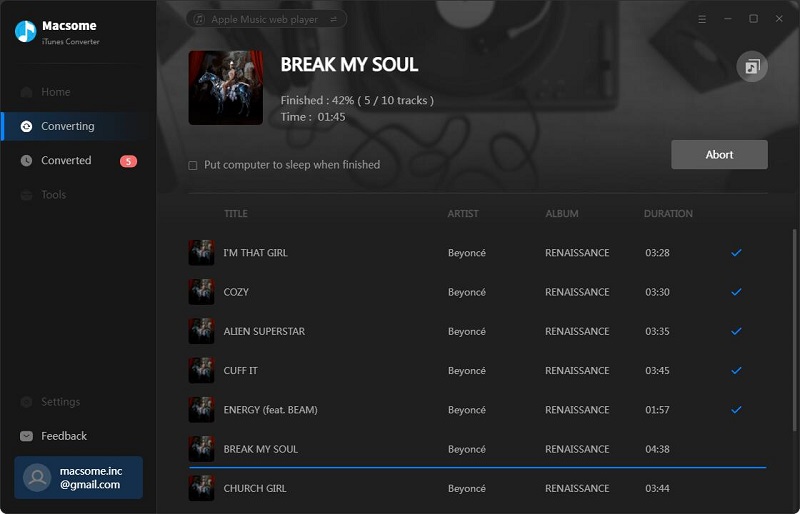 After the conversion, you get the unprotected MP3 music files from protected Apple Music files. And all the DRM limitations have been removed from Apple Music files. And all the converted Apple Music files on your PC are well organized in your media folder.
Play converted Apple Music on Dropbox
Generally speaking, you can play music on Dropbox, for it doesn't support music playing and it isn't built-in music player. If you want to play the music files on Dropbox, a third music player app which supports play source from Dropbox is necessary, like Jukebox, Cloudbeats, Evermusic and so on.
First you need to move all your converted Apple Music files to the cloud. Just register and sign into your Dropbox account using desktop web browser. Install Dropbox app on your computer and move your audio tracks to the Dropbox folder. It will take some time to sync all your data to the server.
Second install one music App ike Jukebox, Cloudbeats, Evermusic, and then play the music from Dropbox to enjoy them.
All the process is very simple, even you are a new user, you can easily use the program to convert your audio files quickly. Why not free download it and take a try.
Get iTunes Music Converter full version with $39.95:
Windows Version Purchase Online Mac Version Purchase Online