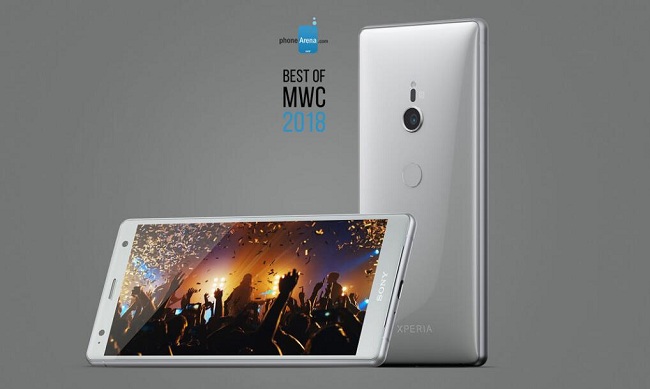 The Sony Xperia XZ2 is an Android smartphone manufactured and marketed by Sony. Part of the Xperia X series, the device was announced to the public along with the Xperia XZ2 Compact at a press conference held at the annual 2018 Mobile World Congress event on February 26, 2018. It features Qi Wireless Charging, Dynamic Vibration System, 4K HDR Video Recording and has no 3.5mm Headphone Jack.
The Xperia XZ2 is packed with the latest Sony technologies to deliver an entertainment experience that touches your senses in a whole new way.
For the too expensive price, Sony Xperia XZ2 and XZ2 Compact will be a blip on most iPhone or Galaxy buyer's radars. However, the phone suports recording 4K HDR Movie, which is the World's first mobile phone who can get this goal. With more contrast, colour and detail in every scene, all those make videos closer to cinema quality.
Do you think the phone only makes videos enjoyment amazing. Of course not. Users can also enjoy superior sound with the Xperia XZ2. High-Resolution Audio3 gives you the best possible quality and LDAC means everything sounds great even if you're listening wirelessly. Plus, the powerful stereo speakers let you share your music and movies with friends.
Since Sony Xperia XZ2 and XZ2 Compact also supports so superior sound quality, it will be wonderful time to enjoy music on them, including enjoying streaming Music like Apple Music or Spotify and so on.
As you know that, Sony Xperia XZ2 and XZ2 Compact are Android phones, when you want to play Apple Music or Spotify songs on your phones, you can go to Google Play to download the correspond Apple Music for Android or Spotify for Android as you like.
Apple Music users can't get quite good user experience as Apple Music for iOS, so you may know why. Apple Music for Android starts later than Apple Music app and this and that reasons. In the following we will talk other way to play Apple Music songs on Sony Xperia XZ2 and XZ2 Compact.
You can't transfer downloaded Apple Music files to mobile phone, why?
After you subscribe Apple Music service, or you can free trail Apple Music at first time, you can free download these Apple Music files for playing offline. When you find what you downloaded and want to transfer them to your Sony Xperia XZ2 or XZ2 Compact, you can't do this or you can play them on your Sony Xperia XZ2 or XZ2 Compact.
For all the Apple Music songs are DRM protected. During your subscription, you can play, enjoy and download these music tracks with the Apple account, but you can't transfer them to other non-Apple Music player and devices. Similarly you can't copy the iTunes Media Folder to your Sony Xperia XZ2 or XZ2 Compact, even you think that you have downloaded them to your computer. You don't own them totally.
Let's try to convert Apple Music to the unprotected audio formats so as to play them on Sony Xperia XZ2 and XZ2 Compact.
Macsome iTunes Converter is the tool to help Windows or Mac users to record iTunes audio files including Apple Music files, Audiobooks and so on, and convert them from M4P to MP3, AAC, FLAC and WAV with fast conversion speed and almost CD quality.
Transfer Apple Music to Sony Xperia XZ2 and XZ2 Compact
First of all, free download Macsome iTunes Converter, install and run it on your PC.
Windows Version Download Mac Version Download
Step 1, Double click to install the trial version of iTunes Music Converter on your PC, and then run it.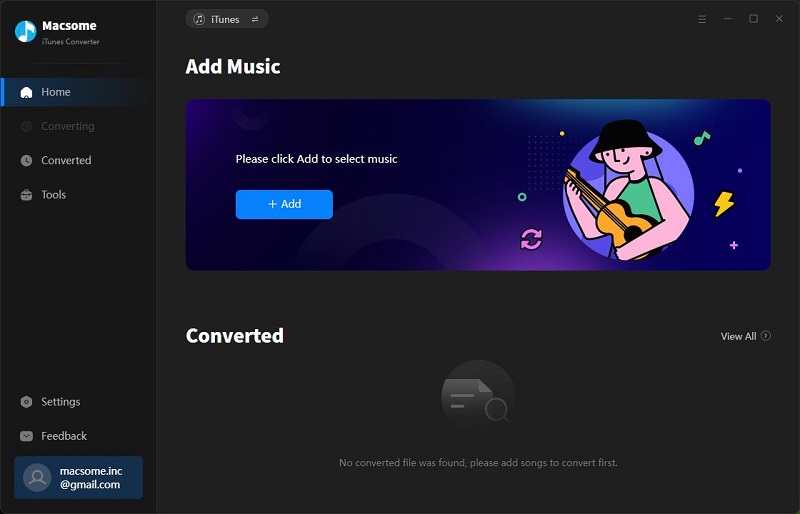 Step 2, click the Add button and select audio files from iTunes library.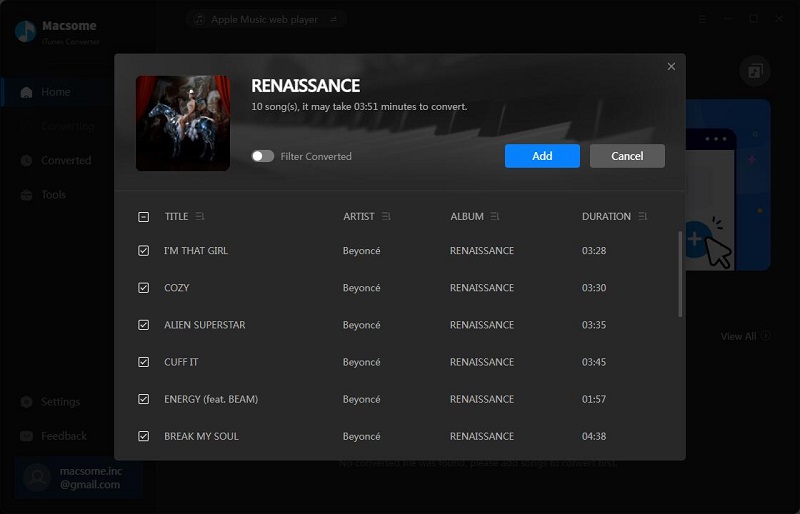 After you choose the music files, click "OK", and then all the audio tracks files you selected would be listed on the main window.
Step 3, Set the output format by clicking the Setting icon, here we choose MP3 format. After iTunes Converter V3.0.0, the default conversion speed is super fast. There is no need to set the conversion speed.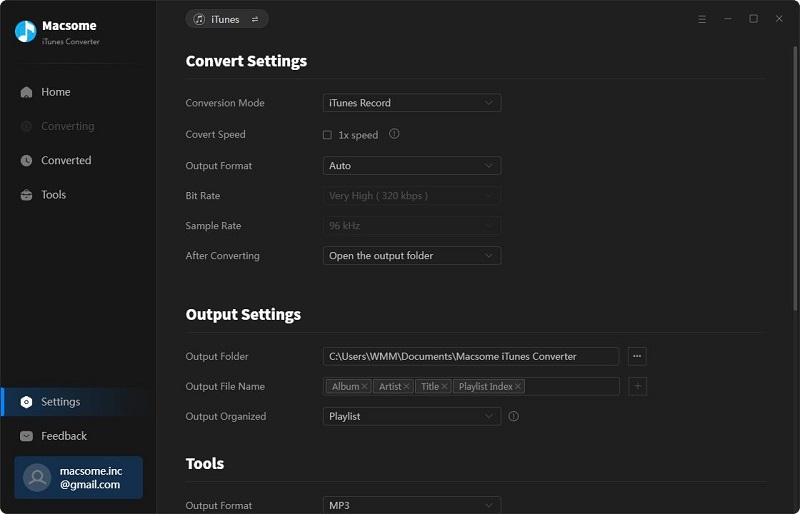 Step 4, click the Convert button to start converting.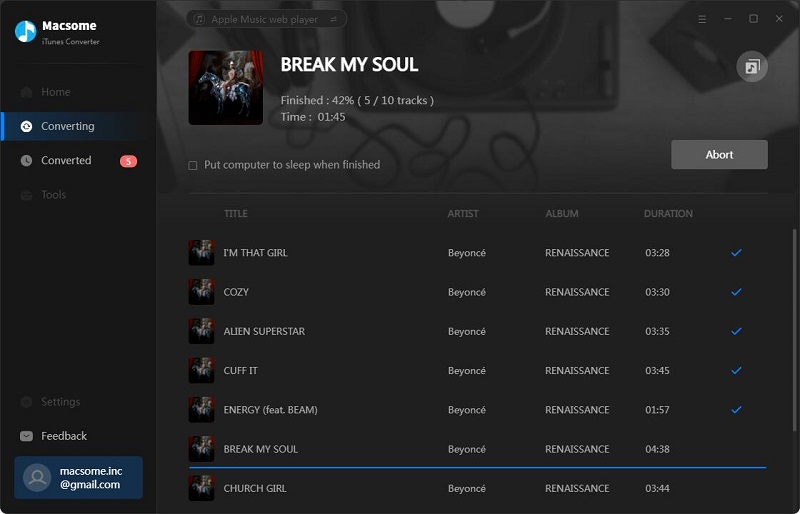 After the conversion, you get the unprotected MP3 music files from protected Apple Music files. Now connect Sony Xperia XZ2 and XZ2 Compact to PC via a USB cable and open the output Folder to choose the converted files and then copy them to your phone.
Get iTunes Music Converter full version:
Windows Version Purchase Online Mac Version Purchase Online