Nowadays there are more and more smart speakers on the world, like Google Home, Amazon Echo, Apple Homepod and so on. More and more people prefer to use the smart speakers to enjoy music or do some other things as they like.
Here we will talk about Google Home. If you are Spotify users, how to upload your Spotify tracks to Google Play so that you can play Spotify on Google Home.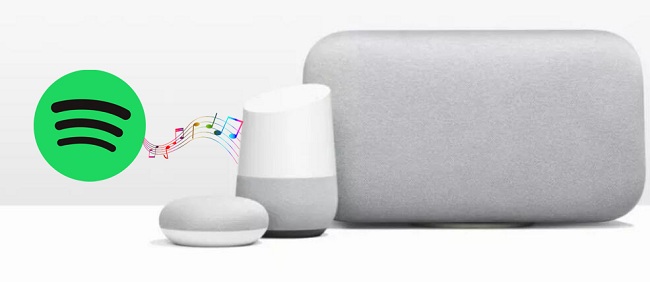 Google Home is a brand of smart speakers developed by Google Inc, which enable users to speak voice commands to interact with services through Google's intelligent personal assistant called Google Assistant.
Google Home Speaker is integrated with a large number of services, both in-house and third-party, which allow users to listen to music, control playback of videos or photos, or receive news updates entirely by voice. Multiple Google Home devices can be placed in different rooms in a home for synchronized playback of music.
Goolge Home supports various of services include Google Play Music, Spotify and iHeartRadio for audio, Netflix, YouTube and more. Obviously, Spotify is included. That is to say, you can use the control interaction to play Spotify songs directly.
If you want to play Spotify music songs or playlist via Google Home and set Spotify as Default Music Service on Google Home, how to do? The following guide will tell you.
How to set Spotify as Default Music Service on Google Home
First, set up your Google Home using the Google Home app. And in the app, link your Google and Spotify accounts.
Once you've linked your Spotify account to Google Home, you can ask it to play your favorite songs, artists, albums, and playlists from Spotify by using voice commands.
How to play Spotify Music via Google Home
Almost all the streaming music services are DRM protected, Spotify is no exception. When you cancel your Spotify Music subscription, or want to remove ads from Free account, this guide will deal with the both problems and gives you freedom to enjoy Spotify music songs anywhere and anytime.
First of all, users need to go to download Macsome Spotify Downloader, which is all-in-one Spotify Music Converter as well as Spotify Music Downloader. With it, you can convert all the Spotify songs or playlists to MP3, AAC, FLAC and WAV format. Just click the next button to download the right version according to your computer system.
Windows Version Download Mac Version Download
Step 1. Drag Songs or playlist from Spotify to Spotify Downloader.
To drag your Spotify songs in, just open Spotify application, check the songs or playlist you would like to convert, then drag them to add window.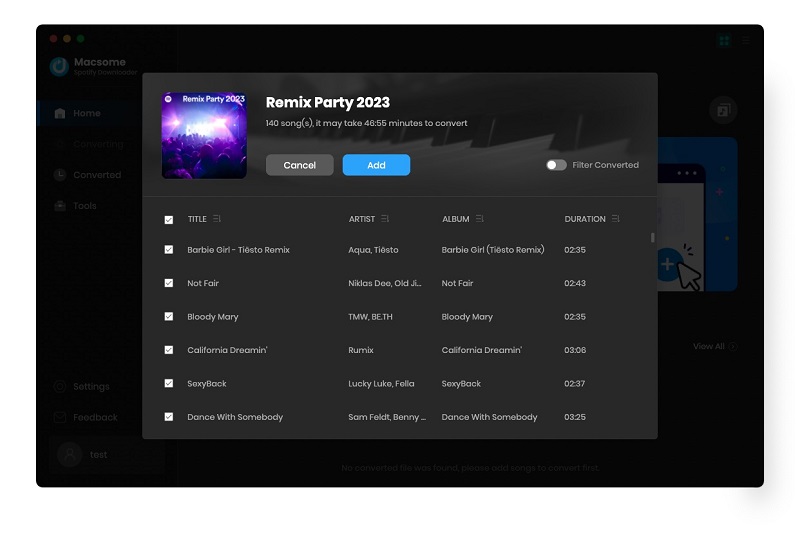 Step 2. Output Settings.
Directly click setting button on the program interface to open the Preferences window.
In the Preferences settings, you can choose one output format among MP3, AAC, FLAC and WAV. Here we choose MP3 as the output format.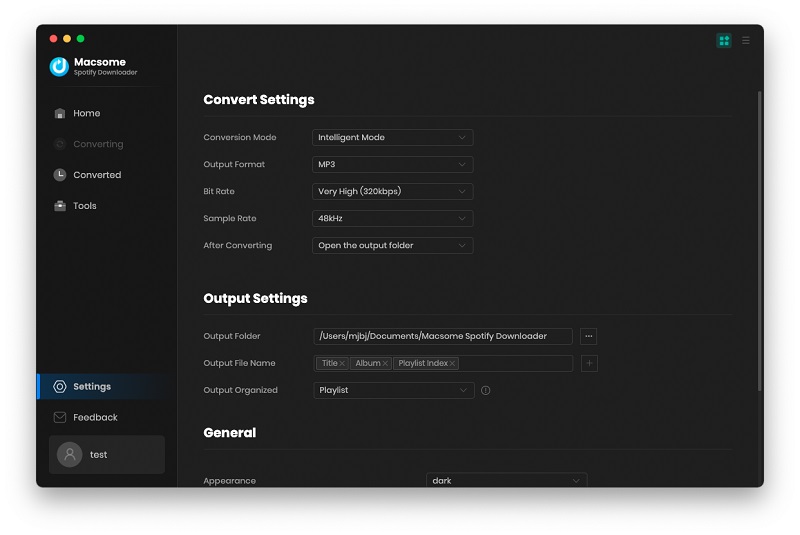 Step 3. Start the Spotify Music to MP3 Conversion.
Now just click "CONVERT" button to start converting Spotify songs to MP3 process.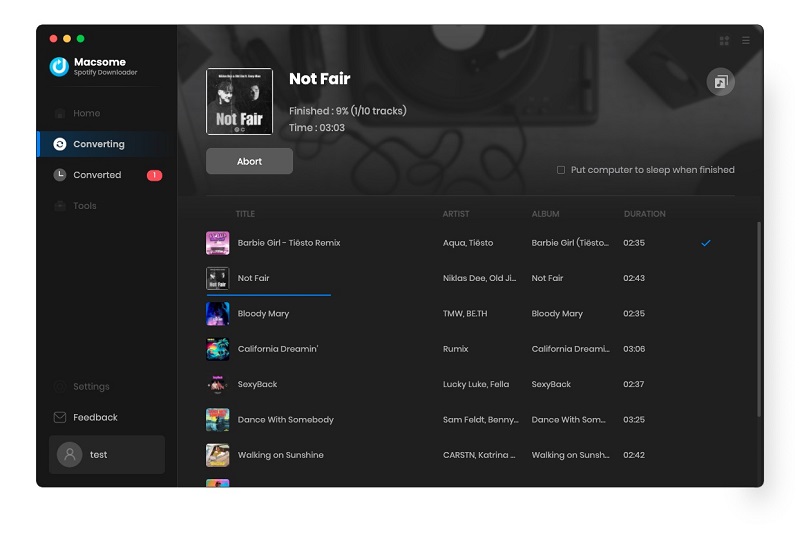 Step 4. Play Spotify Music from Computer to Google Home.
Login in your Google Play Music, and transfer the converted music songs to Google Play Music, now you can also play them as you like.
All the process is very simple, even you are a new user, you can also use it to deal with your Spotify music songs easily.
Get Macsome Spotify Downloader as low as $14.95:
Windows Version Download Mac Version Download