When you upload and collect a lot of songs from your computer or Apple Music and so on, how to sort them is a question. Here the article will tell you how to sort it quickly.
It is known that the iOS 10 Music App has the Sort Songs & Albums functionality, which make users the sort work easily and quickly.
In the following, you can learn how to access the Sort feature of the Music app in iOS 10.
Step 1: Launch the Settings app.
Step 2: Scroll down a bit and you should see Music. Tap on it to open.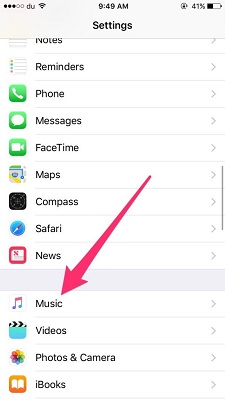 Step 3: Under Library, you will find the Sort Songs & Albums option. Tap it to open the sort settings.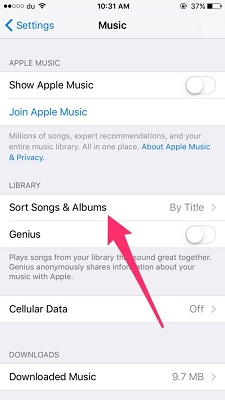 Step 4: Choose how you want to sort the songs and albums in the Music app. You can sort either by artist or title name.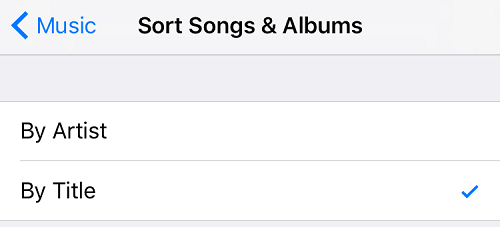 Step 5: Now head back to the Music app and you should see all the songs & albums sorted based on the criteria you choose.
It would have been better if this functionality was built into the Music app so that users don't have to go to Settings every time they want to change the sort criteria. Another thing that I don't like is that the song and album sorting is not separate. The sorting criteria that you choose will be applied to both songs and albums, so there's no way that you can separately specify how they should be sorted.
Download iTunes Music Converter for free:
Windows Version Download Mac Version Download