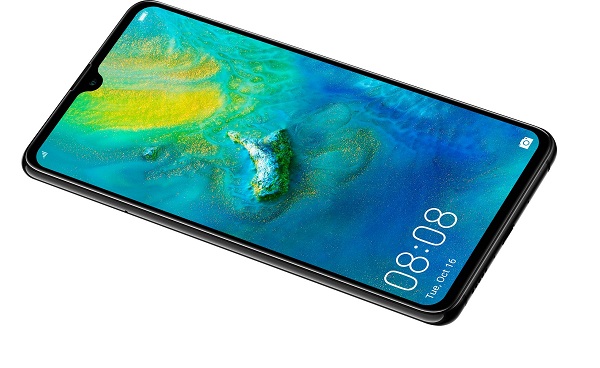 With a visual art that embraces technology and craftsmanship, the HUAWEI Mate 20 is built with a full vibrant display to accentuate its pure beauty. The immensely powerful engine inside unlocks future possibilities and creates a new path for intelligence.
With the AI Cinema tography, this makes users like a director. Even you have some special needs, you can also do well with it.
Not only the various powerful photography functions, Huawei Mate 20 also brings unparalleled audio quality. If will also be a wise choice, when you play and listen to music including Apple Music and Spotify, podcasts and Audiobook on Huawei Mate 20.
Speaking of Apple Music, we always and only play Apple Music on some specific Apple devices or your computer. How about playing Apple Music files on Huawei Mate 20?
If you are a new Huawei Mate 20 user from Apple iPhone, you may want to transfer your Apple Music playlist to your new Android phone so as to playing as you like.
Generally speaking, we will recommend user download Apple Music for Anroid App from Google Play, and then login with your Apple ID, and so on.
Today we will show you one method to stream Apple Music on Huawei Mate 20 without Apple Music for Android App.
How to convert Apple Music for Huawei Mate 20
Before the conversion, you need to know that, as streaming music service, Apple Music's whole files are DRM limited. In other words, users can only play them on Apple Music App or download them for offline playing. They can't backup and transfer them. After you cancel your Apple Music subscription, all the Apple Music files can't be played any more, and the same as the downloaded files.
Don't worry, Macsome iTunes Converter is designed to solve the problem. It is mainly used to help users decrypt DRM from downloaded Apple Music files and purchased Audiobooks, and convert them to MP3, AAC, FLAC and WAV format with super fast conversion speed.
With the conversion, you can remove the DRM from Apple Music files, and you can also backup and transfer the converted files freely.
At first, go to free download the latest version of Macsome iTunes Converter, and follow the instruction to install and run it.
Windows Version Download Mac Version Download
Step 2. Click "+" button, and choose the music files you want to convert, and then click "OK". Not you have added the downloaded Apple Music files to the program.
Please make sure that you have downloaded the Apple Music files you want to convert and they can work normally on your iTunes.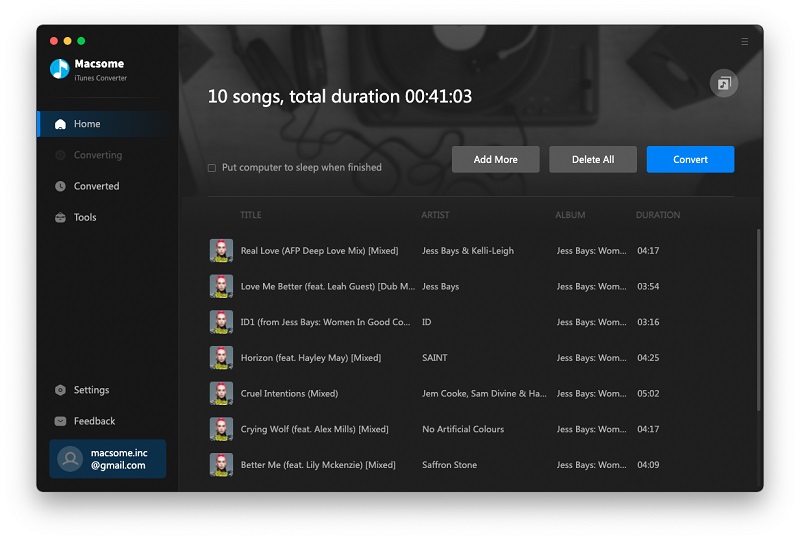 Step 3. Click the setting icon to choose the output format or output folder.
Here are four choices including MP3, AAC, FLAC and WAV for you to choose. Here we choose MP3 as the output format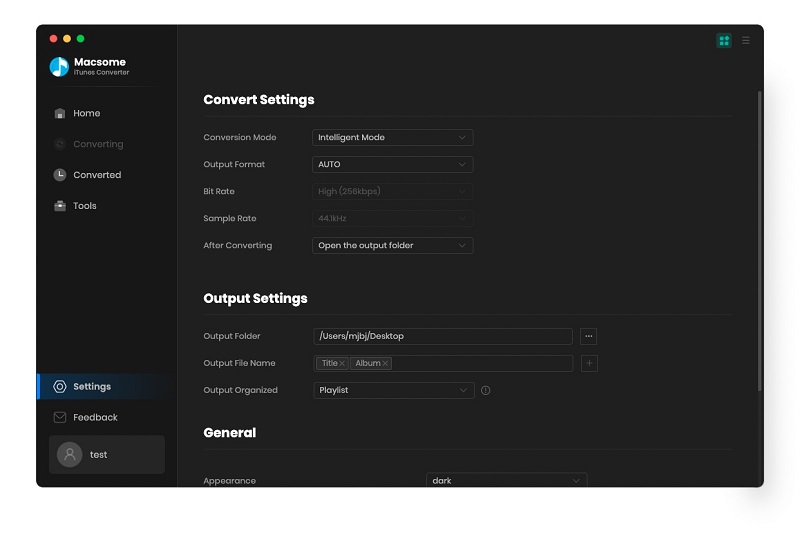 Step 4. Click the "CONVERT" button to start your iTunes music converting.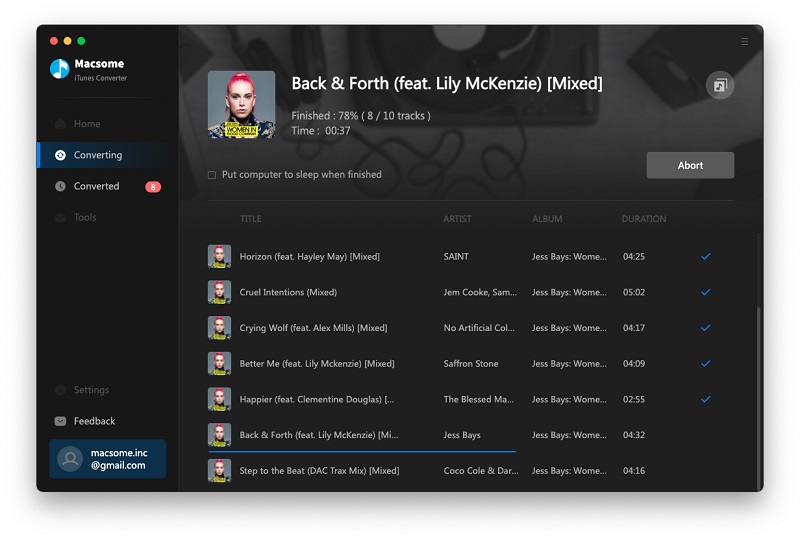 Just a cup of tea, the conversion will be finished. And then you can open the output folder and drag the converted files to your Huawei Mate 20 as you like.
Get iTunes Music Converter full version:
Windows Version Purchase Online Mac Version Purchase Online