According to the Spotify's latest campaign 'Spotify for the Ride' it emphasizes that the streaming company provides the soundtrack to your life. Music is always around you, whether it's during your workout, hosting a play date for your kids or driving your car.
Listening to music is a wonderful thing during your car journey. And the spot humorously plays on the familiar feeling of not wanting your car journey to end so you can carry on listening to your favorite track, and was designed to work across different platforms with four different lengths.
"The experience of commuting and listening to music and news in your car is so universal to every driver's daily routine," said June Sauvaget, Spotify's global head of consumer and product marketing. We're putting Spotify front and center of the driving experience with product enhancements and content, such as 'Your Daily Drive' as the perfect companion to the car commute."
Now we will collect the different methods to help you enjoy Spotify music in your car.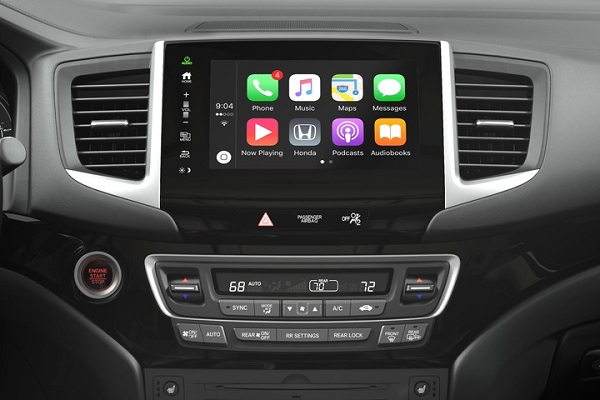 Method 1. Use Bluetooth to Play Spotify Music in the Car
If you want to use the Bluetooth method to play music in your car, please make sure that your car stereos have built-in Bluetooth functionality. And then it is very simple.
First, open Bluetooth on your smartphone, tablet, or computer and car stereo.
Second, in the Bluetooth settings on your smartphone, tablet, or computer, pair it with your car stereo.
Now open your Spotify and play songs as usual.
Method 2. Use a Cable to play Spotify in the Car
If you right has a cable by yourself, this method is easier than the Bluetooth method. You need the other more settings, if your car stereo has a USB or AUX-IN port, just connect your smartphone, tablet, or computer to it via a cable. And then you can play Spotify music in your car.
Method 3. Use Android Auto to Play Spotify in the Car
As you know that Spotify is compatible with Android Auto. If you are Android users and your car also support it, the thing gets easy.
Once connected your Android phone to a compatible vehicle, you can use Android Auto right on your car display, and you get the royal treatment with full remote control of the Spotify client on your phone.
Follow the next steps to finish the settings
• Log into the Spotify app on your Android phone.
• Connect your phone via USB to an Android Auto compatible stereo.
• If Spotify is already playing, it will keep playing. Otherwise, start Spotify on your stereo display.
Note: Android Auto requires Android Lollipop, version 5.0, or higher.
Method 4. Use Apple CarPlay Play Spotify Music
Like Android Auto, Apple CarPlay is designed to use your iPhone in the car. If you are iPhone users, just follow the next solution:
• Log into the Spotify app on your iPhone.
• Connect your iPhone via USB to a CarPlay compatible stereo.
• Play Spotify music on your stereo display or through voice command with Siri.
Note: Spotify on CarPlay is available for select new vehicles and 2014 or later aftermarket car stereos.
Method 5. Use a USB / SD card to play Spotify in the Car
Sometimes your mobile phones are with lower battery or poor internet and so on. Before the car trip, you can copy your Spotify playlist to a USB, and then plugin the USB in your car and play them. This is also easy to get the goal.
Spotify Audio Converter is specially designed to convert Spotify music to plain formats including MP3, AAC, WAV, FLAC , at the same time, 100% original audio quality and all ID3 tags will be preserved.
And the detailed guide you can refer to "How to backup Spotify Music to SD Card". Besides, you can also try to burn the Spotify playlist to CD using this smart tool. After you burn them to your own CD, you can play the CD in your car.
Conclusion
Whatever methods you choose, you can enjoy Spotify music on your trip freely.