More and more users like to enjoy Music with Apple Music, however sometimes their Apple Music crashes when they tap to open it, or when they want to open some one music song, Apple Music app exited suddenly on iOS 11. When you meet with the same problems or Errors, you want to know how to fix the crash, the following will show you the proven methods to fix the problem.
Method 1. Restart and Re-login Apple Music App
To restart Apple Music App doesn't merely mean to exit and open the app. What you should do is to force close the app so that it will read and index data once again while restarting. :
To force stop Apple Music, just double click the Home button, find out Apple Music and swipe it up, and then tap Music to run the app.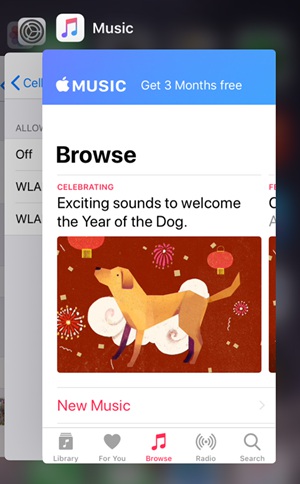 Besides, you can try to Run Settings > Apple ID to scroll down and tap Sign Out, and then sign in Apple Music in the similar way.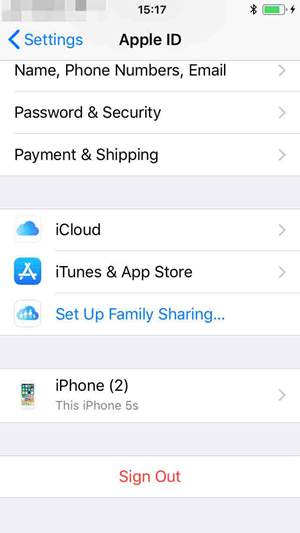 Method 2. Hard Restart iPhone
Restarting your device is always a good way to fix a crashing app, including Apple Music. To restart your iPhone, press and hold the Power button for five seconds, and slide to shut down the phone. Then press and hold the button until the Apple logo appears.
On many occasions, hard restart is a more effective way to fix Apple Music crashing issue. The operation is various according to the model:
For iPhone 6s or earlier users, press and hold the Power and Home buttons.
For iPhone 7 / 7 Plus users, press and hold the Power and Volume Down buttons.
For iPhone 8 / 8 Plus and iPhone X users, press and quickly release Volume Up button > press and quickly release Volume Down button > Press and hold Power button.
You should hold the buttons for about 10 seconds until the Apple logo is displayed on the screen.
Method 3. Update Apple Music
A newest version of Apple Music can fix bugs that cause app crash. You can update the app by: Run App Store > Update and find out Apple Music on the list.
If there is an "UPDATE" beside it, tap to update the app; if there is an "OPEN" next to it, you are on the newest version of Apple Music.
Method 4. Change Apple ID Country and Region
It is a pity that Apple Music is not available in some areas, but you can fix it by changing your Apple ID Country and Region in a few steps.
Step 1: Run Settings > [Your Name of Apple ID] > iTunes & App Store.
Step 2: Tap your Apple ID > View Apple ID, and confirm with Touch ID.
Step 3: Choose Country/Region > Change Country or Region and change it from your actual location to the region that Apple Music is available, like United States. Thereafter, exit Settings and run Apple Music again.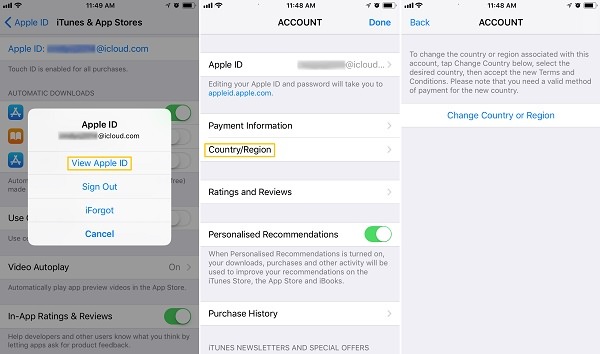 Method 5. Reset Network Settings
Sometimes Apple Music crashing on iOS 11 is just because of the network. And many users have said that the music app would work properly if they disconnect all network, or put iPhone iPad in Airplane mode. While network disconnection is not a perfect idea. In such situation, you can try resetting network settings. Go to Settings > General > Reset > Reset Network Settings.
Additional Tips for Apple Music
Sometimes when you enjoy Apple Music files, you may want to transfer them to MP3 player or backup your Apple Music files so as to keep them still playable even after you cancel the Apple Music subscription. Or you want to transfer Apple Music playlist to Spotify, Android phones and so on, or you can upload Apple Music library to Google Play Music and so on.
Don't worry, Macsome iTunes Music Converter offers your Apple Music with more freedom. With the Apple Music Converter, you can convert various downloaded Apple Music files to MP3, FLAC, AAC and WAV format.
Download iTunes Converter for free:
Windows Version Download Mac Version Download