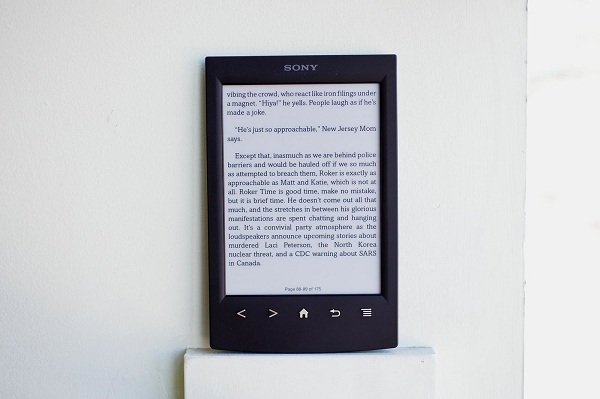 There are various e-book readers for users to enjoy the e-books. Some also supports playing Audiobooks, which brings users more convenience. E-readers have a similar form factor to a tablet and usually refers to devices that use electronic paper resulting in better screen readability, especially in bright sunlight, and longer battery life when compared to a tablet.
Among these e-book readers, there is no doubt that Kindle is the most popular one. Besides Kindle, there are also some other e-book readers like Sony eReader, PocketBook, remarkable, Fidibook, and so on.
As you know that most e-book readers also sells e-books, like Audible.com. Sony sold e-books for the Reader from the Sony eBook Library. Most purchased e-books are protected, like Sony E-books.
The rules of the Reader allowed any purchased e-book to be read on up to six devices, at least one of which must be a personal computer running Windows or Mac OS X. Although the owner could not share purchased eBooks on others' devices and accounts, the ability to register five Readers to a single account and share books accordingly was a possible workaround.
Let's imagine that if we want to play Audible.com Audiobook on Sony Reader, is it possible? If possible, how to do?
Don't worry, this article will show you the solutions step by step, just follow the next.
DRM from Audible Audiobook
All the purchased Audiobooks are DRM limited. And the only difference is that some detailed limitations are different. Users purchased Audiobook from Audible.com. All the Audiobooks are DRM protected as well.
If you want to move or transfer or sync these Audiobook to other devices like Sony Reader, you can choose to record them and then you can freely copy the recorded Audiobook to wherever you like.
Audible Audiobook Recorder
To record Audible Audiobook, Macsome iTunes Converter is a wise choice, which supports you one simple and fast way to record Audiobooks and convert to MP3, FLAC, AAC and WAV with 100% output quality.
Besides, this Audiobook Converter can also convert Audible AA, AAX audiobooks or iTunes M4A, M4B to unprotected AAC, MP3, FLAC and WAV with fast conversion speed.
Steps to record Audible Audiobook and copy to Sony Reader
First, free download the software according to your computer system, and install it on your computer.
Windows Version Download Mac Version Download
Step 1. Launch iTunes, you'll need to authorize your Audible account by selecting Account → Authorization → Authorize Audible account. On iTunes, click "File>new>playlist" to creat a new playlist and name it after the title of the audiobook. Then, drag the audible audiobooks into the new playlist.
Then run the iTunes Music Converter, and choose the Audiobook files you want to convert from the iTunes Books library.
Please make sure that you have authorized the purchased Audiobooks to the device or the computer so as to play them normally.
Step 2. Click Profile button and select the required profile in Output File Format drop-down list.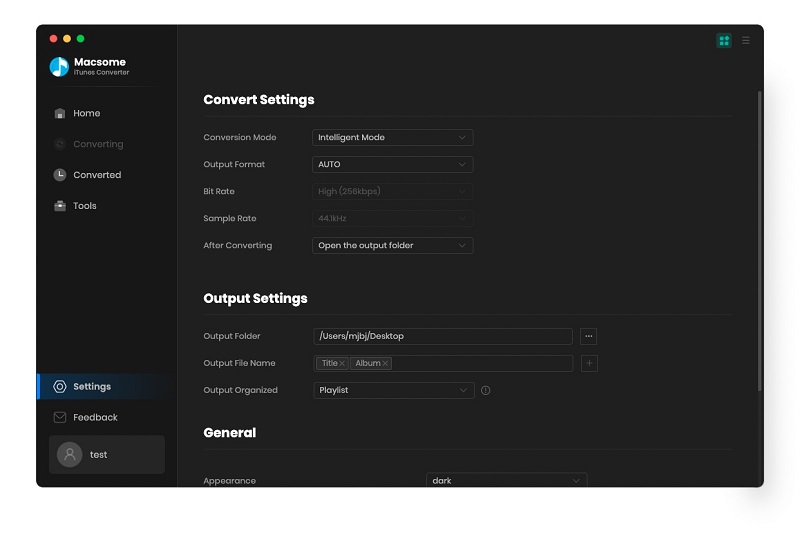 You can also click the software menu and select Preferences to customize the Output Settings by clicking Choose... to set the destination.
Step 3. click the Convert button to start the conversion. Meanwhile the paid Audible Audiobook's limitation is removed as well.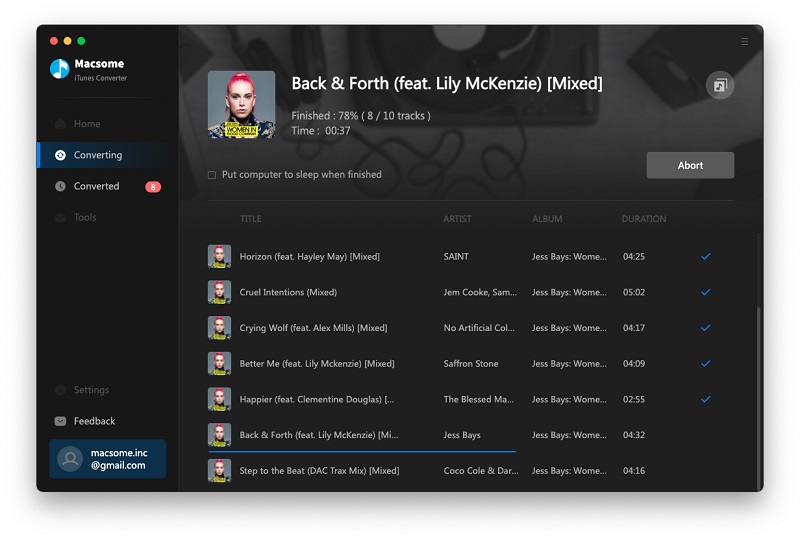 After the conversion is done, you click the output folder to find the converted files.
Step 4. Transfer the converted Audible audiobooks to the Sony Reader.
Now connect your Reader to your PC, then drag and drop the converted Audible files from output folder to your Reader. Alternatively you can transfer the Audible audiobooks to a memory card, and insert it into the Reader.
Get iTunes Music Converter full version:
Windows Version Purchase Online Mac Version Purchase Online