Speakers are more and more popular nowadays, and some are Bluetooth speakers, some are wireless speakers, and some are both of them. The Jam Symphony, at $169.99, can be considered budget-friendly given its size and power. A simple app connects the speaker to your Wi-Fi network and streams music from your mobile device or favorite streaming service to the speaker itself, and the system is expandable to up to eight speakers total.
The Jam Symphony is a pretty large wireless speaker. It's the sort of unit that you might use as your main hi-fi in your living room; and a cheap way to replace that ugly midi-system that looked so good back in the late 1990s.
It is easy to connect the Jam Symphony to wifi, just press the WPS Button on your wireless router. Then, within two minutes, press the WiFi button on the back of the JAM WiFi Speaker. Once the speaker connects,the speaker will say, "WiFi connected." Because the Jam Symphony is a Wi-Fi only speaker, please make sure that your iPhone is connected to 2.4GHz Wi-Fi, not 5GHz, to use the Jam WiFi app. Still, you'll have to use the app as it connects the speaker to your Wi-Fi network and streams music from your mobile device or streaming service to the speaker itself.
The Jam Symphony can also connect to several streaming services such as Spotify, iHeart Radio, TuneIn, Napster, Tidal, Amazon Alexa, Deezer and locally stored tunes, but not Apple Music directly. If you are Apple Music subscriber and want to stream Apple Music to the app, how to do?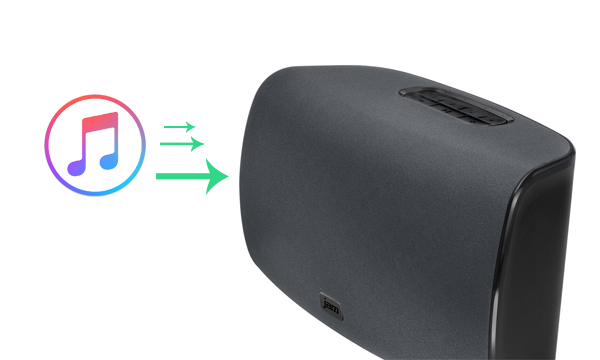 In the following we will provide with 2 proven methods to help users stream Apple Music on JAM Symphony.
Method 1. Use Airplay to stream Apple Music on JAM Symphony.
All JAM Wifi Speakers can be streamed to via Airplay, because it is a DLNA-compliant device. Therefore, when the speaker is connected to your wireless network, iOS devices can stream to it using Airplay.
Tap on the track information button, or swipe up from the mini player to access "Now Playing."
Tap on the AirPlay button, middle right.
Tap on the JAM WiFi Speaker source you want to stream to.
Please make sure that your device has allowed the Jam WifI app access to your Music Library by going into Settings -> Jam WiFi -> Media Library (On)
Method 2. Stream Apple Music to JAM Symphony
You may think that you can try to download Apple Music files and find the media folder and play them on the Jam Symphony. Sorry even you have downloaded these Apple Music files, you still can't play them on the App, for Apple Music has its own DRM limitations. If we want to play Apple Music on the app, we need to remove Apple Music's DRM and then you can play them freely.
Macsome iTunes Converter is the tool to convert them to MP3, AAC, FLAC and WAV format quickly with high quality output.
Step 1. Click the next download link to free download the latest version of iTunes Music Converter, and follow the instruction to install and run it.
Windows Version Download Mac Version Download
Step 2. Click "+" button, and choose the music files you want to convert, and then click "OK". Not you have added the downloaded Apple Music files to the program.
Please make sure that you have downloaded the Apple Music files you want to convert and they can work normally on your iTunes.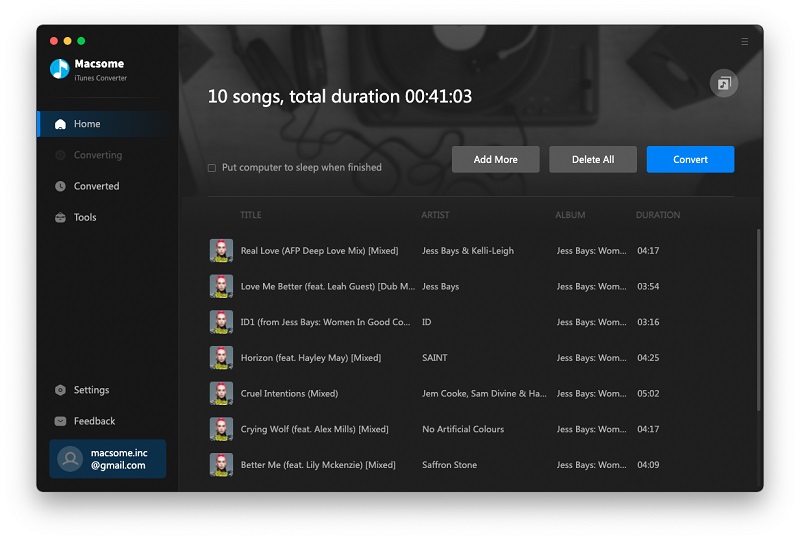 Step 3. Click the setting icon to set the output format or output folder.
Here are four choices including MP3, AAC, FLAC and WAV for you to choose. According to your need, you can also do other output settings.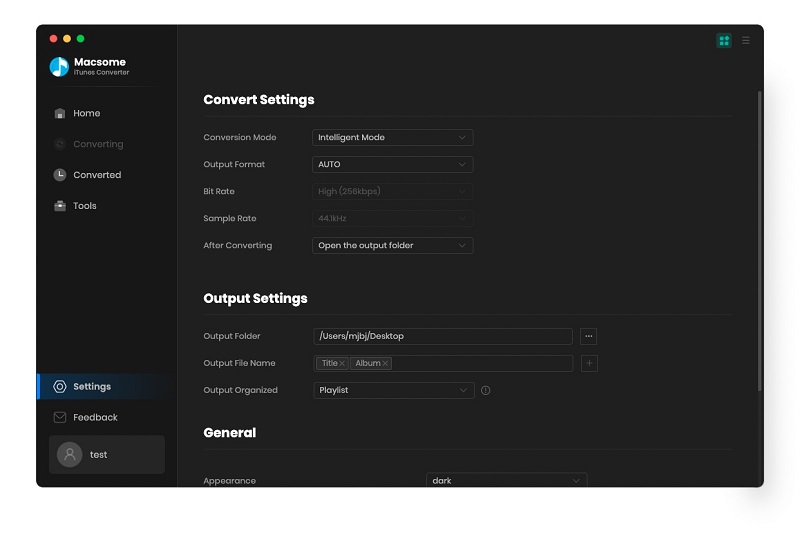 Step 4. Click the "CONVERT" button.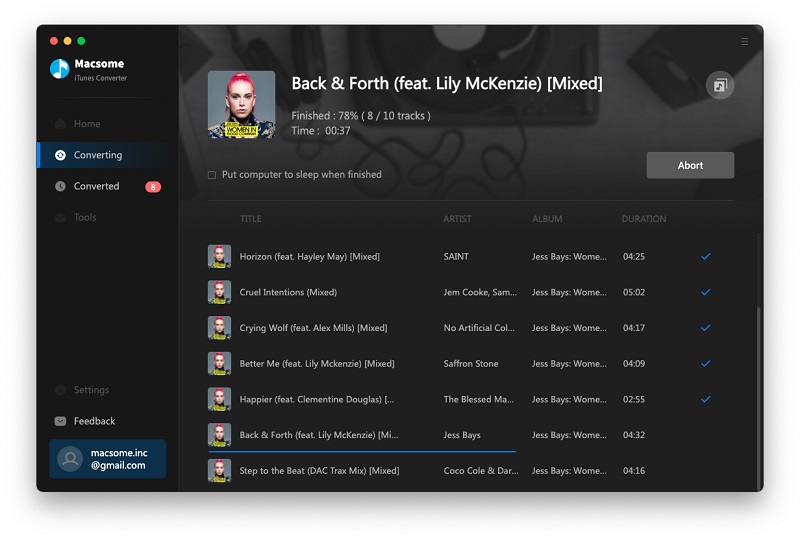 Step 5. Play them via the your phones.
After the conversion, users can sync or transfer the converted files to your mobile phones and then you can still play these music files even when your internet is down.
Get iTunes Music Converter full version:
Windows Version Purchase Online Mac Version Purchase Online