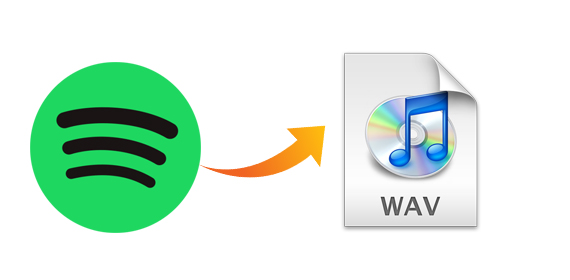 It's nessary for fast conversion speed to convert Apple Music to WAV.
WAV is a file extension for an audio file format created by Microsoft. The WAV file has become a standard PC audio file format for everything from system and game sounds to CD-quality audio. Also referred to as pulse code modulation (PCM) or waveform audio, a WAV file is uncompressed audio. A Wave file also stores information about the file's number of tracks, sample rate, bit depth, and whether it's mono or stereo.
As a streaming Music service, users can pay for a subscription for Apple Music, and then play or download them offline. However this doesn't mean that, you own these music files totally. Even you have login with the Apple ID which has subscribed Apple Music service, you can enjo the audio file.
You can't transfer them to your other audio player or devices to follow your mind, and the files don't live individually on your devices.
When you convert these Apple Music files to unprotected WAV format and like this, so you can easily play these converted music files wherever you like.
When you start converting your Audio files, you may have a series of audio files to convert, a fast conversion speed is nessary.
iTunes Converter for Windows is the tool to help you record Apple Music and convert audio files from Apple Music to MP3, M4A, M4B, WAV and FLAC with up to 10X conversion speed and excellent output quality.
Key Features of Apple Music Converter:
Convert downloaded Apple Music files to MP3, M4A, M4B, WAV and FLAC.
Convert purchased Audiobook to MP3, M4A, M4B, WAV and FLAC.
Play Apple Music on most popular audio players.
Support the latest iTunes. Almost CD output quality.
Up to 10X conversion speed.
Here we will talk about using Macsome iTunes Converter for Windows to convert the downloaded Apple Music files to WAV audio format with 10X conversion speed.
How to convert Apple Music to WAV format with 10X conversion speed
First please go to free download the latest version of Macsome iTunes Converter for Windows, and follow the next instructions, and finish the conversion.
Windows Version Download Mac Version Download
Step 1, Follow the quick guide install the trial version of iTunes Converter on your PC, and then run it.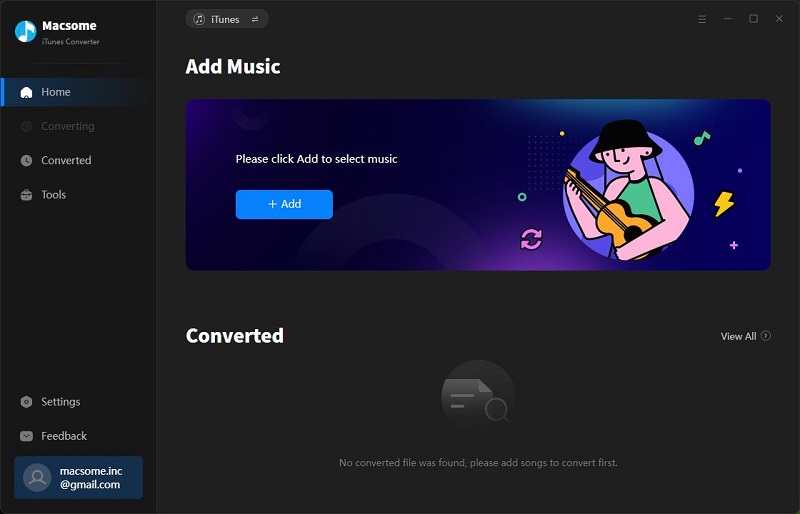 Step 2, Click the Add button, and you can choose the different iTunes library, and then select the audio files.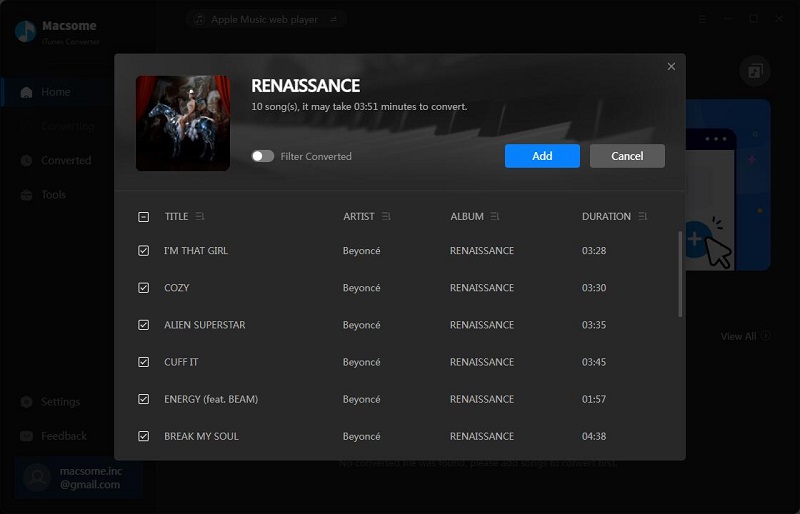 After you choose the music files, click "OK", and then all the audio tracks files you selected would be listed on the main window.
Step 3, Set the output format by clicking the Setting icon, here we choose WAV format. After iTunes Converter V3.0.0, the default conversion speed is super fast. There is no need to set the conversion speed.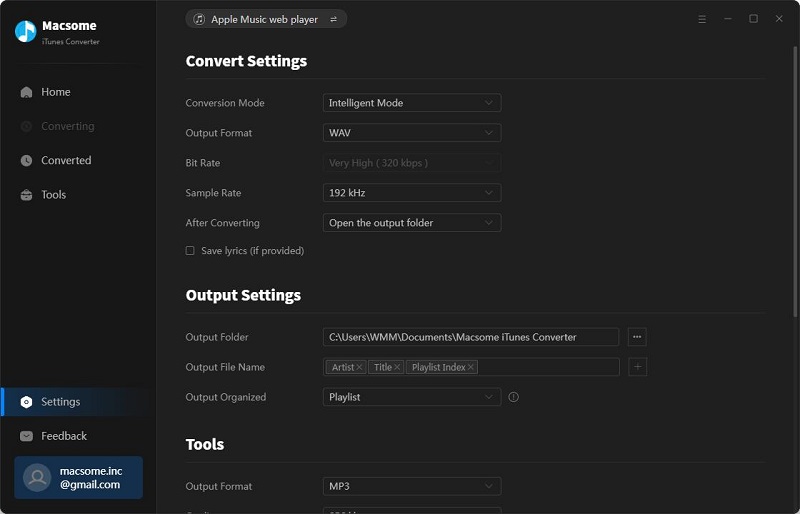 Step 4, click the Convert button, and then start converting.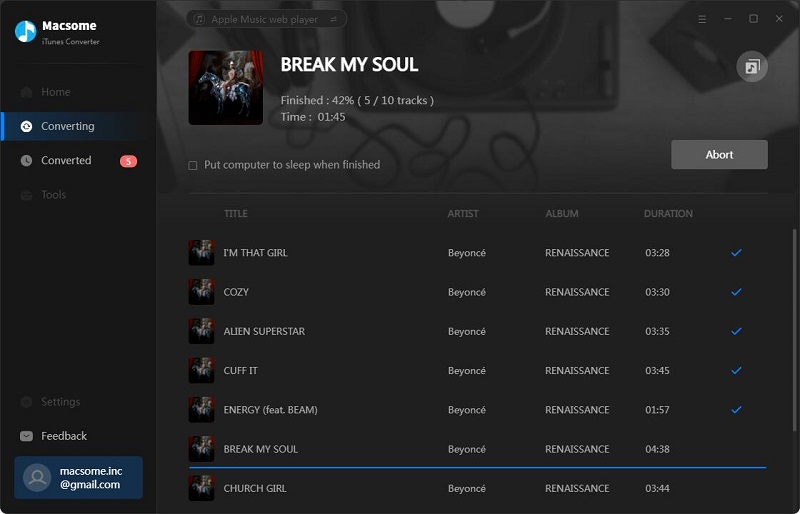 After the conversion, you can get the unprotected WAV format files.
Get iTunes Music Converter full version:
Windows Version Purchase Online Mac Version Purchase Online