What is DRM and Why we need to remove it
DRM, short for Digital rights management, is always used to restrict usage of proprietary hardware and copyrighted works. DRM is a far-reaching term that refers to any scheme that controls access to copyrighted material using technological means.
FairPlay is a digital rights management (DRM) technology created by Apple Inc. All songs in the iTunes Store were encoded with FairPlay. Apple later started offering a selection of songs, that after an additional 30 cents per song is charged, could be downloaded FairPlay-free. Apple no longer sells individual songs or albums with FairPlay encryption from the iTunes store. However, apps downloaded from the iTunes store and Apple Music subscription songs saved for offline listening are still encrypted with FairPlay. FairPlay digitally encrypts AAC audio files and prevents users from playing these files on unauthorized computers.
In other words, DRM creates a damaged good; it prevents you from doing what would be possible without it. This concentrates control over production and distribution of media, giving DRM peddlers the power to carry out massive digital book burnings and conduct large scale surveillance over people's media viewing habits.
All-in-one Apple Music DRM Removal Software - iTunes Converter
Everyone knows that after you cancel the Apple Music subscription, you can play the Apple Music songs any more, even you have downloaded the music songs. If you use the iTunes Converter to convert the downloaded music songs, you can play the converted MP3 songs anytime as you like without DRM any more.
Here we recommend an all-in-one yet simple-to-use DRM Removal for Apple Music Software - Macsome iTunes Converter, which supports both Mac version and Windows version to meet various system requirement.
As a professional DRM removal tool, Macsome iTunes Converter provides users an easy and quick solution to the DRM limited Audio files including music songs, Audio books and so on on iTunes. If you can play them on iTunes, you can convert them with super fast conversion speed and excellent output quality.
Windows Version Download Mac Version Download
How to Remove FairPlay DRM from Apple Music with Macsome iTunes Converter
Follow the next guide to remove the protection by converting Apple Music files with this DRM removal software.
First, download and install the DRM removal tool - iTunes Converter on your PC, and then run it.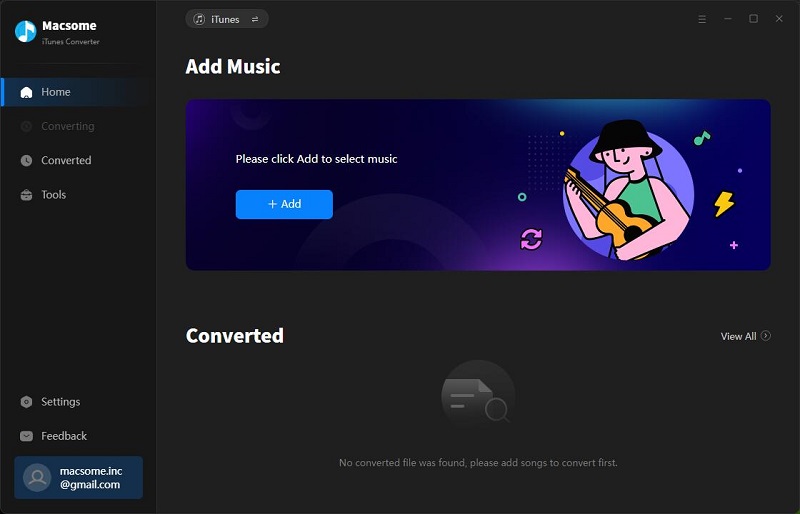 Second, click the button +, you can choose the different iTunes library to import the audio files to convert.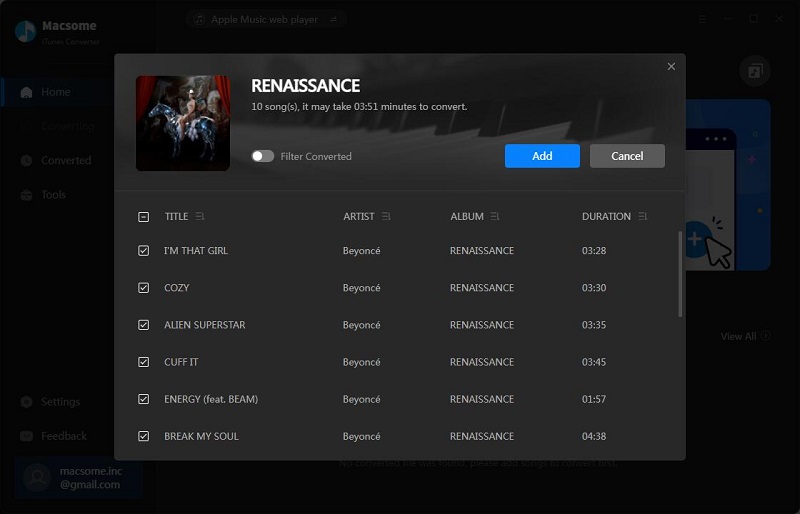 And select the file you want to convert, click OK, and then all files you selected will be listed on the main window.
Third, click Setting button to set the output format and output path before the conversion as your need.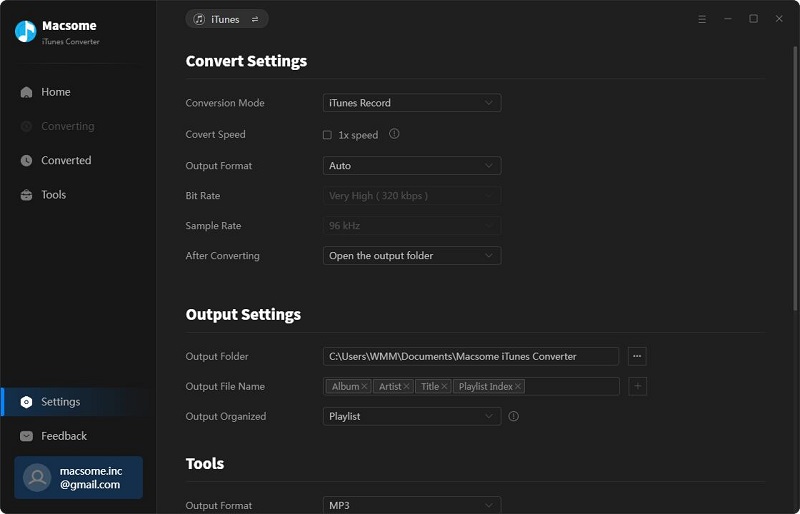 Finally, click the Convert button to start converting.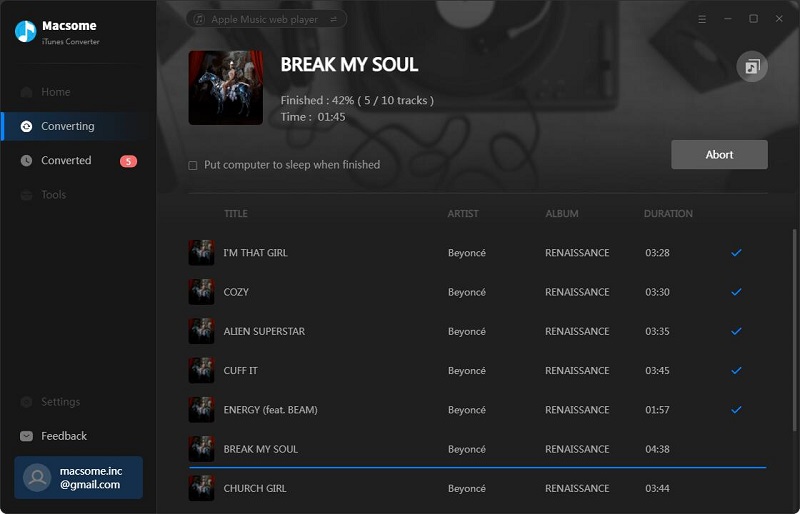 After the conversion, you have converted Apple Music to MP3, FLAC, WAV, M4A and M4B format, and the converted files can be played anywhere and anytime as you like.
Get iTunes Music Converter full version with $39.95:
Windows Version Purchase Online Mac Version Purchase Online