After you have received the registration information from us, please follow the next steps to register your iTunes Converter.
Step 1: At first, download, install and open Macsome iTunes Converter for Mac. Then click menu "iTunes Converter" - "Register".
You can directly click the icon to open the registration window. Or click the icon on the top-right user interface, and choose the "Register" option in the drop-down list.

Step 2: After you click menu "Register", the register window will popup as below.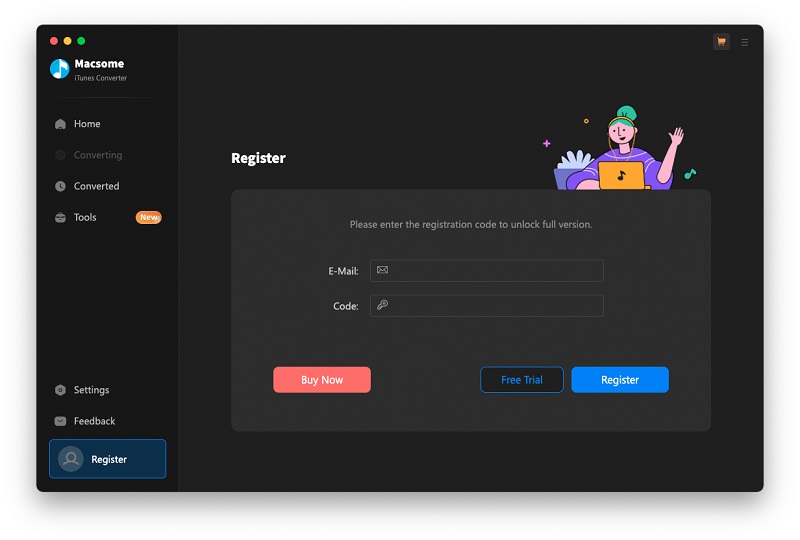 Step 3: You should input your E-mail address and Product key in it. You may use command+c to copy from our registration email, and command+v to paste into the register window.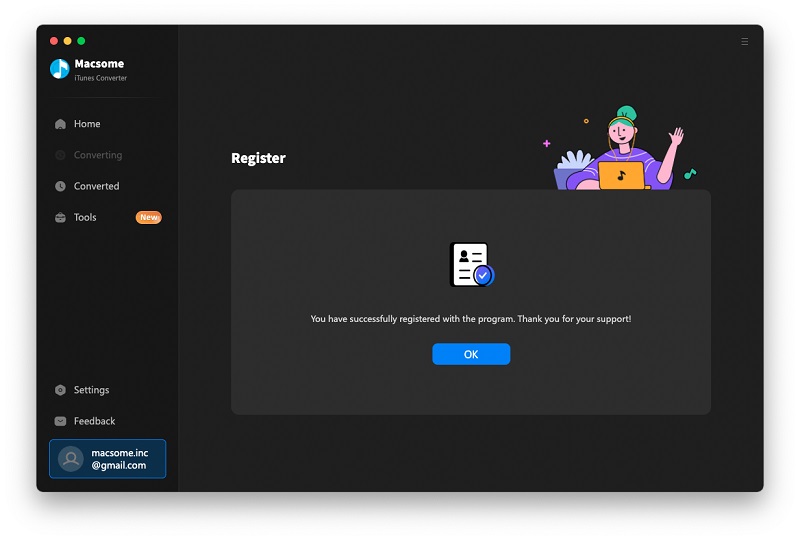 Please Note: The license information is case sensitive. And, please do not add blank at the beginning or the end of the word.
After the renewal, you will receive a new license. Please launch Macsome, from the menu list, click "Register - Change Account" and activate it again via the new code.