Apple Music and Birdman have reportedly inked a deal for a documentary about Cash Money Records, according to a report from Billboard. "Welcome to the fam [Birdman]," wrote Larry Jackson, Apple Music's head of content, on Instagram. "Tough negotiator. Much respeck." Although original reports indicated that the entire label would be entering into some type of exclusive streaming deal with Apple Music, several sources confirmed to Billboard that the "power move" was simply a one-off documentary about Birdman and Cash Money.
So far, there's not much information available about the actual documentary. Tensions between the stars of the label remain high, as it's currently embroiled in a pair of lawsuits from Lil Wayne. As such, it's hard to imagine Wayne, Drake, or Nicki wanting to sit down for extensive interviews about their experiences with Cash Money. We'll have to wait and see what form the movie ultimately takes, but it should be interesting to see one of Apple Music's first major forays into filmmaking and distribution.
Apple Music allows users to sync and match the paid music songs of iTunes, but it has clashes with iTunes Match.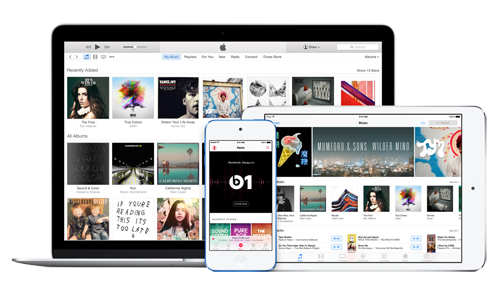 Finally Apple Inc. seems to fix this problem. According to the Loop news, iTunes Match can match and sync with iCloud Music and paid music with voiceprint pairing. This seems better that Apple Music sync with the old version of iTunes Match by metadata to pairing.
After the new version's update, Apple Music can match the music data correctly, and won't match the concert version with the studio version by mistake. This is very great.
In other words, in the new version, if you are an Apple Music users, you can also get the iTunes Match service.
If you find, iCloud state of iTunes has set in "paired (Matched)" word, as evidenced by the new functionality has been added to your Apple Music, no, then it may be because the data is still being paired it.
Apple is hiring a Lyrics Curation Manager and Lyrics Curators, presumably to work on the new Apple Music feature in iOS 10 that provides song lyrics alongside each Apple Music song that is playing.
For the non-manager positions, Apple is seeking candidates with competency in Italian, Portuguese, Chinese, German, and Spanish, so at least some of the Lyrics team will focus on translating song lyrics into additional languages. Other job requirements include the ability to "accurately and quickly transcribe lyrics," "superlative writing skills" and a willingness to learn "new and complicated tools and processes."
In Apple Music in iOS 10, scrolling down on the "Now Playing" window brings up an option to show song lyrics on most Apple Music songs. Lyrics are still a work in progress and are not available for all songs, especially new releases.
Read related: Apple Music Converter
Download iTunes Music Converter for free:
Windows Version Download Mac Version Download