Happy new year, 2017.
Here I would summarize the Top 6 - 10 songs of iTunes Store in 2016. Maybe your favorite song is in it.
Referral reading: Top 1 - 5 songs on iTunes Store of 2016.
Closer (feat. Halsey)
The Chainsmokers
"Closer" is a song by American DJ duo The Chainsmokers, featuring American singer Halsey. Andrew Taggart (one half of The Chainsmokers) also provides his vocals in the song. It was released on July 29, 2016, by Disruptor Records and Columbia Records.
The song was written by Andrew Taggart, Ashley Frangipane, Shaun Frank, Frederic Kennett, Isaac Slade and Joe King, while the production was handled by The Chainsmokers. Musically it is an EDM and dance-pop song with a "retro" style synthesizer in the chorus.
Love Yourself
Justin Bieber
"Love Yourself" is a song recorded by Canadian singer Justin Bieber for his fourth studio album Purpose (2015). The song was released first as a promotional single on November 9, 2015, and later was released as the album's third single. It was written by Ed Sheeran, Benny Blanco and Bieber, and produced by Blanco.
An acoustic pop song, "Love Yourself" features an electric guitar and a brief flurry of trumpets as its main instrumentation. During the song, Bieber uses a husky tone in the lower registers. Lyrically, the song is a kiss-off to a narcissistic ex-lover who did the protagonist wrong.
Don't Let Me Down (feat. Daya)
The Chainsmokers
"Don't Let Me Down" is a song by American production duo The Chainsmokers. The song features the vocals of American singer Daya, and was released on February 5, 2016, by Disruptor Records and Columbia Records. The song was written by Andrew Taggart, Emily Warren and Scott Harris. Musically, it is a dance-pop song with trap influences.
Stressed Out
Twenty one pilots
"Stressed Out" is a song written and recorded by American musical duo Twenty One Pilots, for their fourth studio album, Blurryface (2015). Written by Tyler Joseph and produced by Mike Elizondo, the lyrics discuss the harsh end of adolescence and the transition to adulthood.
The song was released as a promotional single on April 28, 2015 on the Google Play Store and Amazon, and was issued to top 40 radio stations as the albums third official single on November 10.
Panda
"Panda" is the debut single by American rapper Desiigner. The song premiered on December 15, 2015, and was released for digital download on the iTunes Store as a single, before being re-released on February 22, 2016.
The song was written by Desiigner and his producer Menace. "Panda" was heavily sampled by Desiigner's fellow GOOD Music label-mate and founder Kanye West, for "Pt. 2", a song on West's seventh studio album The Life of Pablo, and inspired a number of remixes. The single topped the US Billboard Hot 100 at the end of April 2016. A music video was released on May 10, 2016.[4] It was nominated for best hip hop video at the 2016 MTV Video Music Awards.
Play the top 5 music songs on MP3 Audio player
MP3 is the most popular audio format, if your music files are MP3 format, you can play them on almost all the Audio player as you like.
Here we talk about converting the above hot and popular music songs to MP3 format and then play them anywhere you like.
Macsome iTunes Converter is the right helper to easily convert DRM protected and purchased music and downloaded Apple Music files to unprotected MP3, AAC formats for iPod, iPod Touch, iPhone, Zune, PSP, Creative Zen and other MP3 players with high speed and almost CD quality output.
First of all, free download the latest trial version of iTunes Music Converter, install and run it.
Download iTunes Music Converter for free:
Windows Version Download Mac Version Download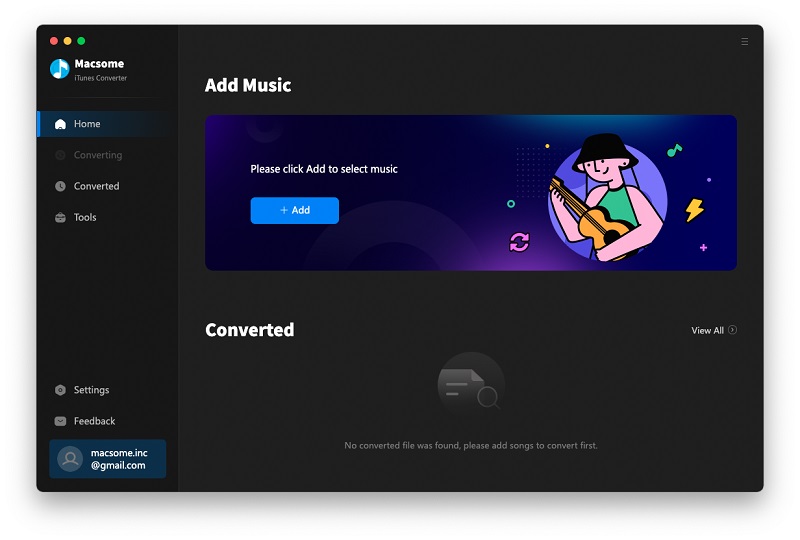 Please make sure that your downloaded Apple Music or your purchased music files can work normally on your iTunes.
Step 1. Click "+" to import the music files you want to convert.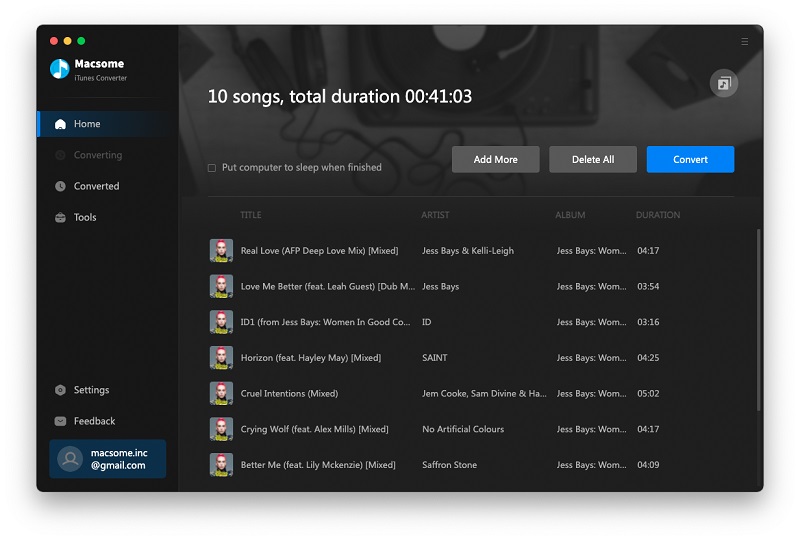 Step 2. Set the output format and output folder by clicking the set icon. If necessary, reset the related audio parameters.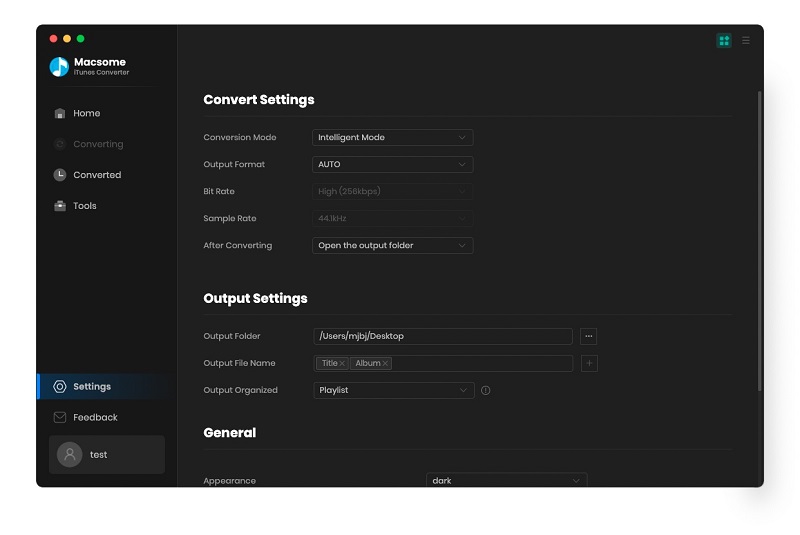 Now the output formats have MP3 and AAC two choices, you can just to choose a suitable one and set the other parameters according to your need.
Moreover, you can reset the conversion speed, the default one is 20X. If you want to get a high audio quality, you can choose a low conversion speed.
Step 3. Click the "Convert" button to start your iTunes music converting.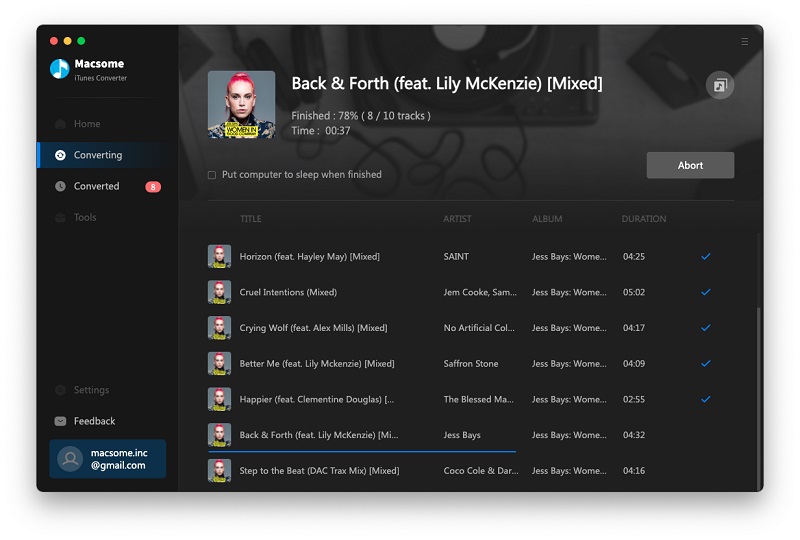 After the conversion, all the music files are MP3 format and save on your computer, and you can transfer them to any audio player devices and play them on any App as you wish.
Download iTunes Music Converter for free:
Windows Version Download Mac Version Download