There are various classic Christmas music songs for users to choose. When you ask someone the most Christmas songs, Mariah Carey's All I Want For Christmas Is You will be always the answer.
Today we will show you the newly released Christmas song of 2018. You may get some new feelings.
The following are some of the best new Christmas songs for 2018.
We The Kings - "There is a Light"
We The Kings finally took out their first Christmas album and their new song 'There is a Light' is one of two new originals songs they've written for the album. Singer Travis Clark told Seventeen the story behind the song.
"Each Christmas I would wait up as long as I could staring out my bedroom window to see Santa Claus and the reindeer coming to my house," he said. "One year I could have sworn I saw Rudolph's red nose lighting the way and I truly believed it was Santa. Realistically, it was probably an airplane...or was it?"
Lindsey Stirling - "Warmer in the Winter"
Lindsey is known for her violin skills, but it's her voice that takes over in her new song 'Warmer in the Winter'. Lindsey opened up to Seventeen about how the song came about.
"I love classic Christmas music so I wanted to write a song that had that an effortless timeless feel — a song that could sit next to Frank Sinatra on a playlist and they could be friends."
John Legend - "Bring Me Love"
A new song that feels just like a classic, John Legend created one of the sweetest songs that will certainly get everyone at the party dancing.
Ingrid Michaelson - "Happy, Happy Christmas"
If you didn't really know that this was a new song, you would probably think that it was one you heard in your childhood. Ingrid Michaelson continues to use her soft voice to her advantage in this sweet, romantic tune.
Jessie J - "This Christmas Day"
Jessie's vocals, a gospel choir, and a string section makes this one of the best Christmas songs to come out this year. If you've been look for a powerhouse Christmas song to add to your playlist, this is the perfect one for you.
RuPaul - "Hey Sis, It's Christmas"
No one can start a party better than Mama RuPaul and this song will definitely get everyone dancing. Plus, it'll get you in the perfect mood for the upcoming RuPaul's Drag Race holiday special that will definitely be a must-watch.
David Archuleta - "Christmas Every Day"
Who can ever forget David Archuleta and his incredible first Christmas album? He's finally back with a second album and he even created two new songs for it, including 'Christmas Every Day.' It's such a fun song that's great to dance along to and get you in the Christmas spirit.
Find them via Apple Music and play on audio players
As you know, if you have subscribed Apple Music, you can find these music songs and play them online. Just follow the next guide you can also play these Christmas songs from Apple Music on MP3 and other audio player.
To convert the downloaded Apple music songs to MP3 format quickly, you need to free download and install Macsome iTunes Music Converter, which is used to convert downloaded Apple Music songs and purchased Audio book and so on to MP3, M4A, M4B, WAV, FLAC.
Windows Version Download Mac Version Download
Step 1, click the Add button, you can choose the different iTunes library to add the audio files to convert.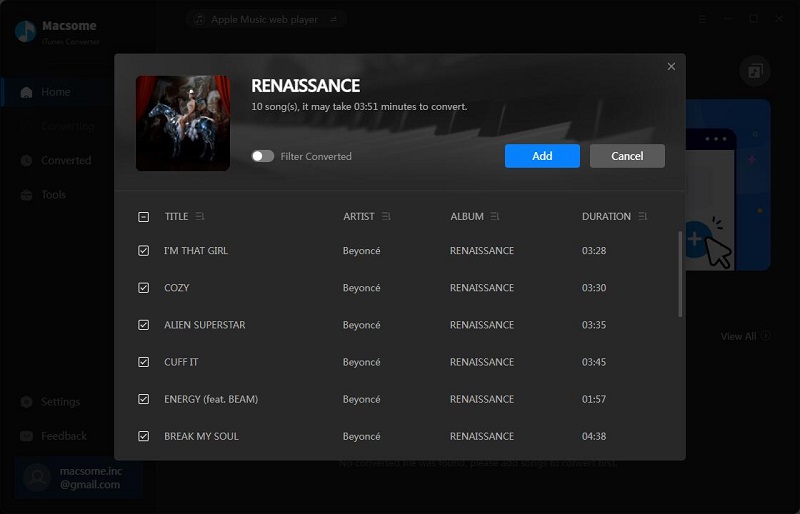 And select the file you want to convert, click OK, and then all files you selected will be listed on the main window.
Step 2, Set the output format by clicking Setting button and output path before the conversion as your need.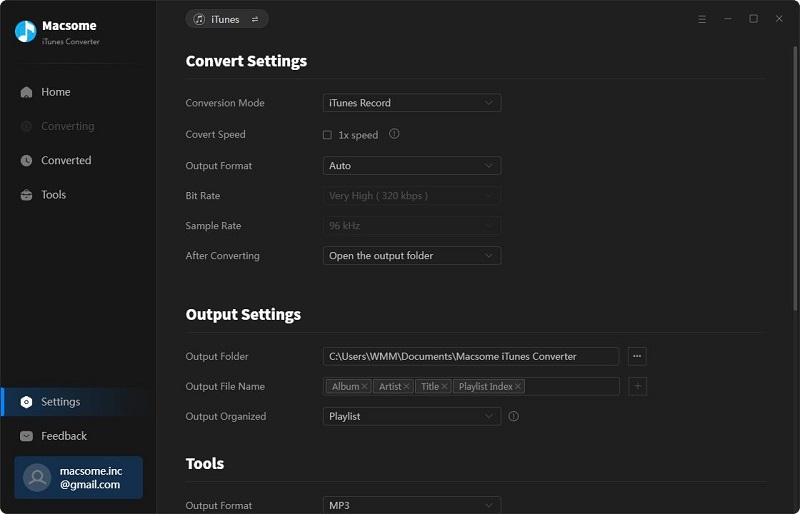 Step 3, click the Convert button to start converting.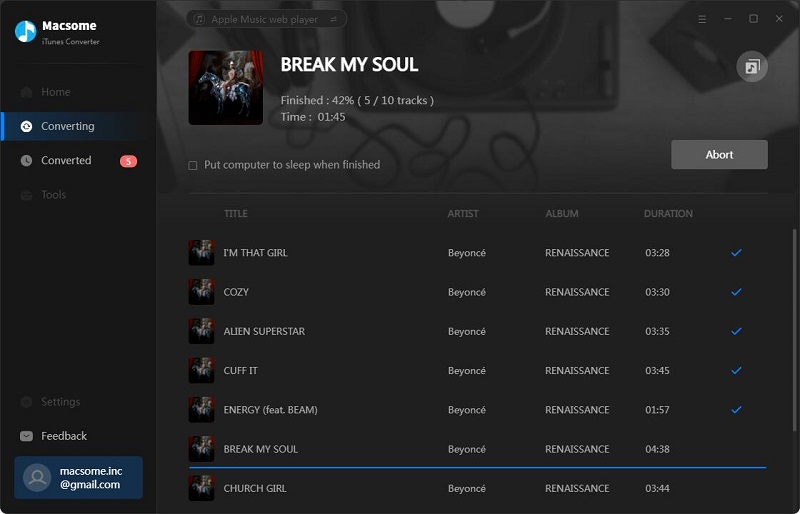 After the conversion, you can open output folder to find the converted music files in the format of MP3, And then you can transfer them to your MP3 audio player, Sony Walkman, Sony PSP, iRiver and so on easily and quickly.