Nowadays there are various enjoyments to choose, and podcasts are more popular than ever.
Spotify is definitely the go-to music streaming app for most people, and it's home to some of the best playlists of the year. At the same time, many people still don't know that it's also a platform where you can listen to some of the best podcasts ever created.
Spotify offers thousands of podcasts, and you may be difficult to choose which one to listen to. Here we collect the top 10 Podcasts on Spotify.
1. 99% Invisible
The clever name of this podcast speaks to an essential quality of its subjects—design and architecture - where much of what you experience cannot be seen, yet it has a huge impact on your life. For example, one episode explores the history of "The Sizzle," the sound that you hear when you open your Apple computer. It might not be something you typically notice, but it's ubiquitous. 99% Invisible will make you think twice about how the world is shaped around you through design.
2. Modern Love
A podcast from the New York Times, Modern Love is based on a newspaper column by the same name, exploring stories about love and relationships. The podcast expands on the paper's articles, hosting readings by well-known writers and following up on love stories we just couldn't stop wondering about once we read them.
3. Stuff You Should Know
Admit it, you couldn't name most American presidents, you can't explain how the Internet works, and anything to do with physics is a complete mystery. Stuff You Should Know recognizes the gaps in most adult humans' knowledge and fills you in with episodes like "What Is An Invasive Species?" and "How Hang Gliding Works."
4. Dan Carlin's Hardcore History
With some of his podcasts almost reaching six hours, Dan Carlin's Hardcore History is not for the faint of heart, but despite their length, the history lessons explored in this pod are downright fascinating. He takes even some of the most famous characters in history and sheds new light on them, making you rethink how we look at the past.
5. Science Vs
In the age of fake news, this podcast might be the one you need more than most, as all of its content is grounded in—you guessed it — science. Taking on topics that range from climate change to true love, the hosts of this podcast will show you what's backed up by science and what isn't in fact, fact.
6. Reply All
Reply All is the podcast for the digital age. It's all about one thing we can't live without: the internet. But instead of being a historical or technical pod, this show takes a more philosophical approach to explore how people impact the internet and how it impacts us.
7. Radiolab
The high-production value or Radiolab makes for a textured experience that mixes recorded clips, music, sound effects, and more to create an immersive audio story centered around one major idea. From the fascinating and unexpected history of football to America's fascination with nuclear bombs, Radiolab doesn't disappoint.
8. The Daily Zeitgeist
Most headlines today are so absurd that it's easy to confuse them with Onion articles. The Daily Zeitgeist, helps you absorb what you actually need to know from daily news, while still being funny. Jack O'Brien, who founded Cracked.com and HowStuffWorks, is the show's host.
9. Pod Save America
Hosted by four former Obama aides, Jon Favreau, Dan Pfeiffer, Jon Lovett, and Tommy Vietor, Pod Save America is a bastion of progressive rationality under the Trump era. The hosts discuss everything you need to know that's happening in American politics, and they bring on experts, politicians, celebrities, and more to discuss current issues. If you want to be able to talk about any issues intelligently at your next happy hour, the Pod is a necessary commitment.
10. The Last Podcast on the Left
For someone looking for a podcast a little more off the beaten path, The Last Podcast on the Left takes you into the world of the creepy and strange, including both true and imagined stories of serial killers, cults, demons, and more. It's definitely a way to satisfy your dark side through a seriously addictive pod.
Steps to to save these Spotify Podcasts to MP3 format
Step 1. Go to download and install Spotify Downloader for Mac and run it.
Windows Version Download Mac Version Download
Step 2. Drag and drop the podcast playlist from Spotify to Spotify Downloader.
Open Spotify application, check podcast playlist you would like to convert, and then drag them to add window.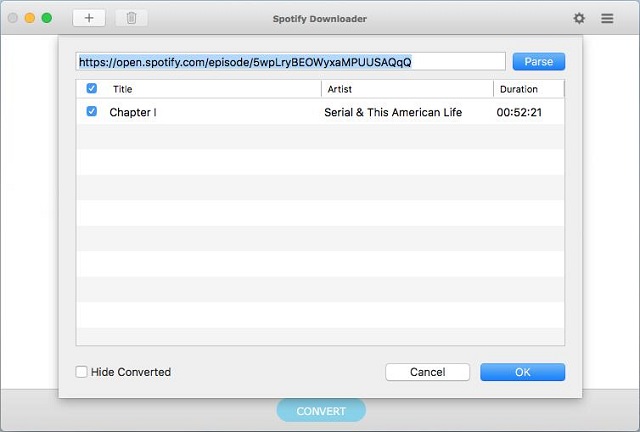 If you want to convert the whole playlist, just click "OK" to load all the files to convert, or you can choose some one or more files to convert.
Step 3. Choose Output Format and Adjust Settings
Directly click setting button on the program interface to open the Preferences window.
In the output settings, you could change the output folder as you prefer.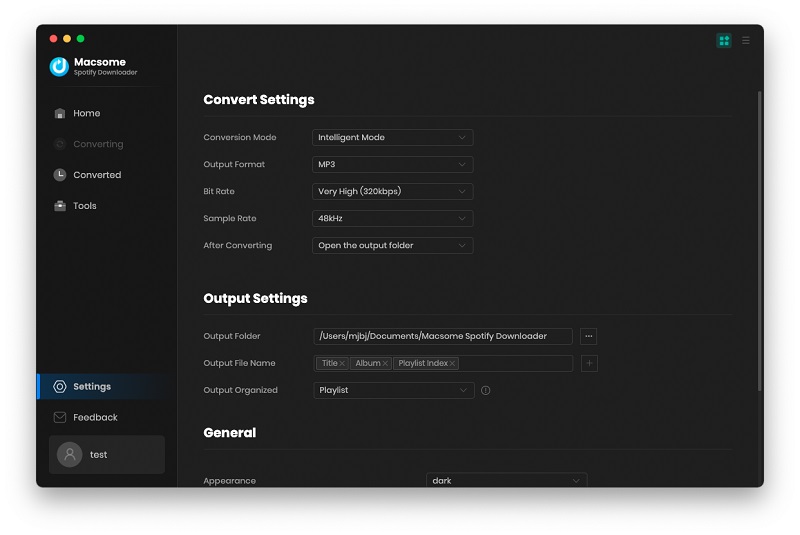 Step 4. Start Conversion
After the above steps, now click "CONVERT" button to start conversion.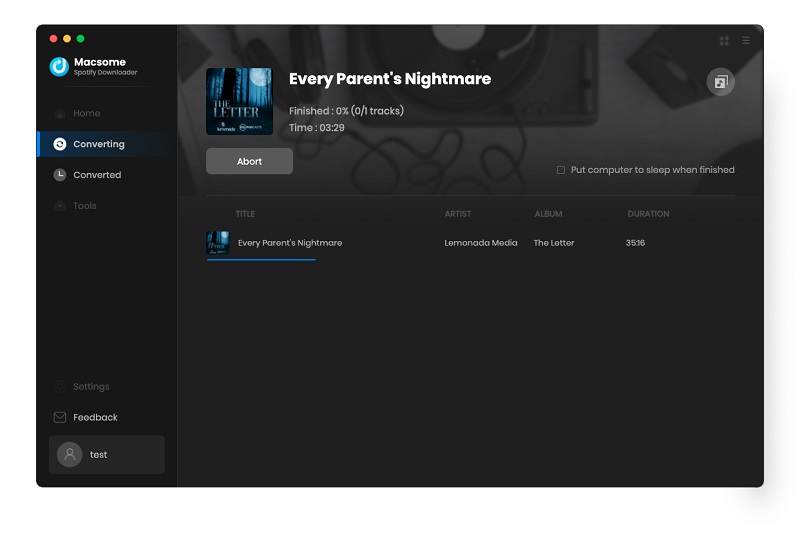 After the conversion, you can open the output folder to find the converted MP3 podcast files and then move or play them as you like.
Download Spotify Downloader for free:
Windows Version Download Mac Version Download