Squeezebox is a network music player from Logitech. The squeezebox was originally discontinued in favor of the visually similar but simplified Logitech UE Smart Radio, but in 2013 Logitech added an official menu option to install the Squeezebox software on the Smart Radio, effectively turning it into a Squeezebox Radio.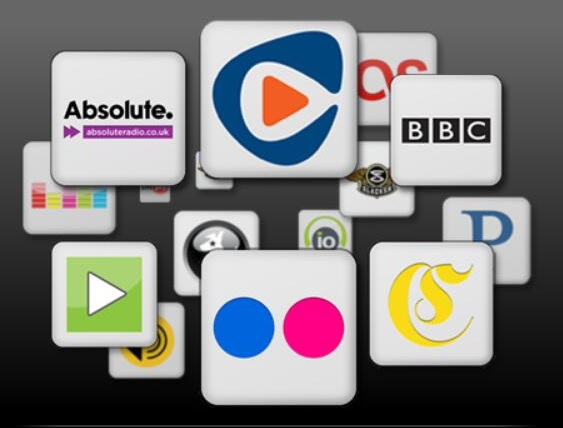 Squeezebox supports users for playing music from external streaming platforms such as Pandora, Napster, Last.fm and Sirius. The devices in general have two operating modes; either standalone where the device connects to an internet streaming service directly, or to a local computer running the Logitech Media Server or a network-attached storage device. Both the server software and large parts of the firmware on the most recent players are released under open source licenses.
Squeezebox supports so many Music apps to streaming Music, however you don't find Apple Music in its supported list. If you are an Apple Music subscriber and Squeezebox, maybe you want to know how to connect them so as to play Apple Music on Squeezebox as you like.
Can't transfer Apple Music files to Squeezebox, why
Apple Music users can't transfer the downloaded Apple Music songs to Squeezebox, because Apple Music files are DRM protected. And Digital rights management (DRM) is a set of access control technologies for restricting the use of proprietary hardware and copyrighted works.
With DRM limited, Apple Music filess have this and that limitations. If you want to make Apple Music playing normally, you need to subscribe the streaming Music service with the same Apple ID, not to say that you want to copy to other devices for playing.
How to remove Apple Music's DRM, so as to play them on Squeezebox. Here recommend you Macsome Apple Music Converter, whic is used to record Apple Music files and Audiobooks, and save to MP3, WAV, FLAC, M4B, M4A with excellent output quality and fast conversion speed.
Quick Guide to Play Apple Music files on Squeezebox
To convert Apple Music songs well, users need to free download Macsome iTunes Converter at first.
Windows Version Download Mac Version Download
Step 1, After you download the program, double click to install the trial version of Apple Music Converter on your PC, and then run it.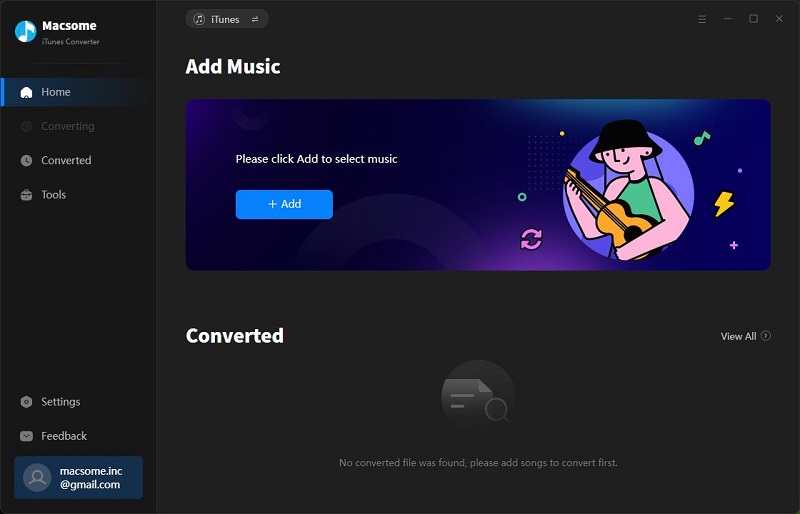 Step 2, click the Add button and select the audio files you want to convert from iTunes library.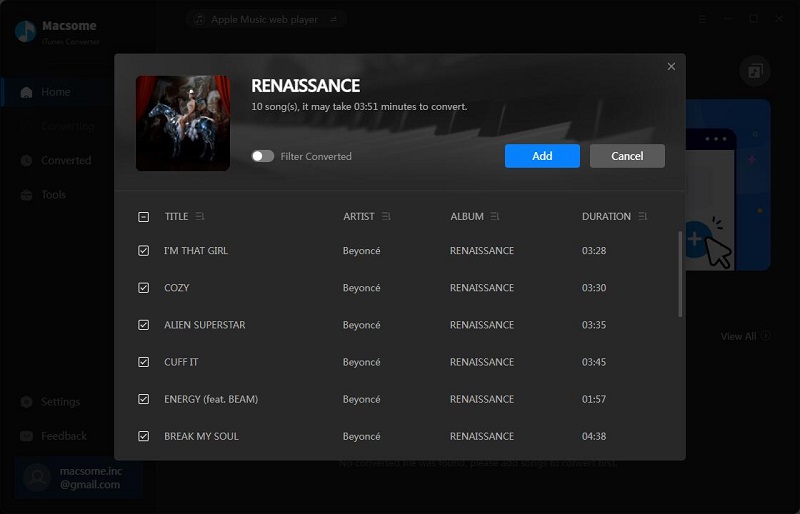 After you choose the music files you would like to convert, click "OK", and then all the audio tracks files you selected would be listed on the main window.
Step 3, Set the output format by clicking the Setting icon, here we choose MP3 format. After iTunes Converter V3.0.0, the default conversion speed is super fast. There is no need to set the conversion speed.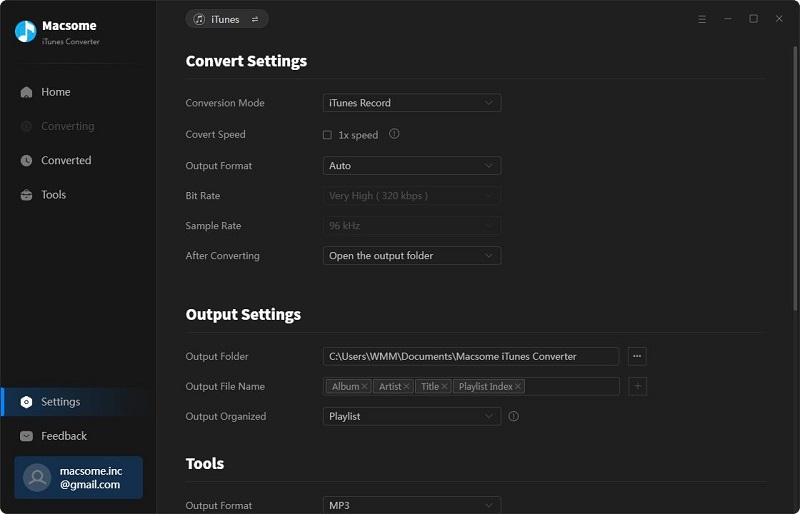 Step 4, click the Convert button to start converting.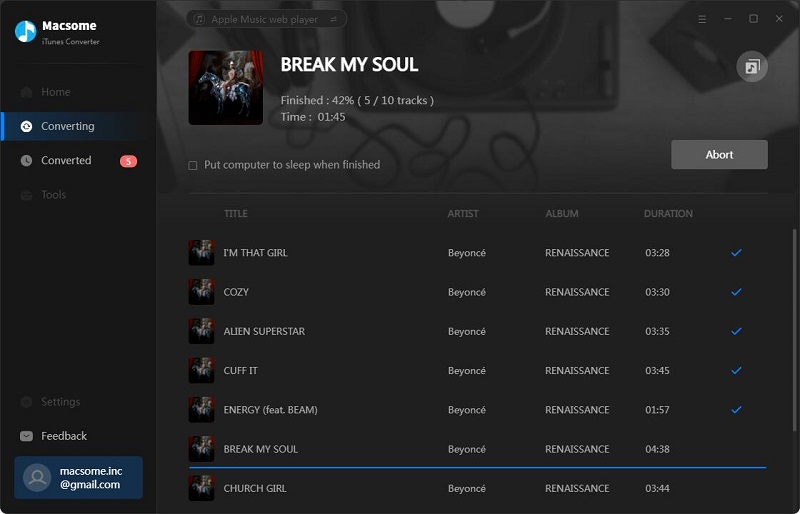 After the conversion, you get the unprotected MP3 music files from protected Apple Music files.
Play converted Apple Music on Squeezebox
Step 1: Download and install Squeezebox Server on computer > click My Music, and select Download Squeezebox Server. After Squeezebox Server installed, it will scan your computer and create an index of your music, so make sure that your music library is accessible from Squeezebox Touch.
Step 2: Click on the Squeezebox Server icon in your system tray and select Open Control Panel, then select the Library tab to rename your music library.
Step 3: At your Squeezebox touch, click My Music > Switch Library and select your computer name.
Step 4: Select My Music on your Squeezebox, and navigate to the music you want to hear.
After you finish the above steps, you can use Squeezebox to play your converted Apple Music songs easily.
Get iTunes Music Converter full version:
Windows Version Purchase Online Mac Version Purchase Online