How to Turn Off Your Friend Activity on Spotify, Apple Music, or Instagram
Friend Activity shows the listening activity of any friends or public profiles (including brands and celebrities) that you follow. Sometimes you may want to turn off your friend's activity to avoid the disturbance. In the next, we collect all the tips to turn off your friend activity on Spotify, Apple Music, or Instagram.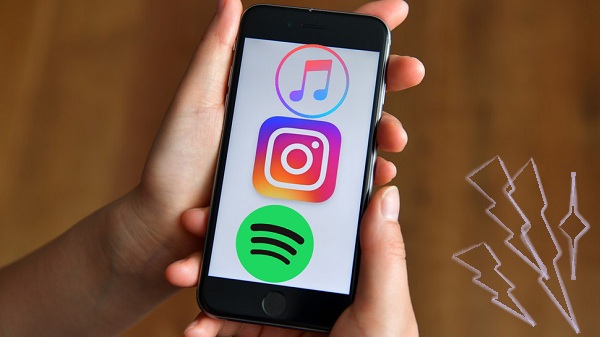 To Show/Hide Friend Activity on Spotify:
1. Click the Arrow-Down icon in the top-right corner and select Settings.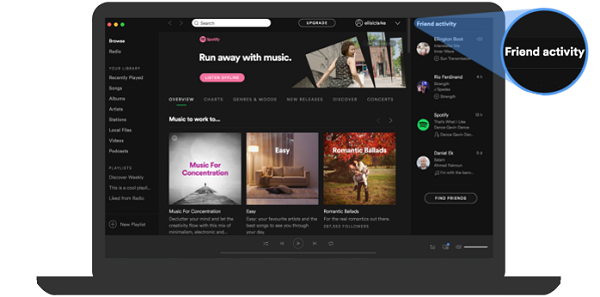 2. Under Display Options, switch Show Friend Activity on (green), or off (gray).
Note: Your Spotify desktop window needs to be at least 1190 pixels wide for the friend feed to show.
How to Turn off the Friend Activity on Apple Music
With Apple Music, you can easily see what your friends are listening to. After you follow your friends, a Friends Are Listening To section appears in For You.
You set up a profile in the Music app on your iPhone, iPad, or iPod touch; in iTunes on your Mac or PC; or in the Apple Music app on your Android device.
On your iOS device or Android device:
Open the Apple Music app, then go to For You. Tap your photo in the upper-right corner of the screen, then tap See What Friends Are Listening To.
On your Mac or PC:
Open iTunes, then go to For You and click your photo or in the upper-right corner of the iTunes window. In the "Discover music with friends" message that appears, click Get Started.
Follow the steps to set up your profile and start sharing. Your shared playlists and the songs that you listen to will appear on your profile page.
To find and follow friends, scroll to the bottom of your profile page and tap Follow More Friends on iOS and Android or click Find More Friends on your computer. If your friends are already sharing music, tap Follow next to their name. If you want to invite a friend to share, tap Invite.
Please note that sharing music with friends is not available for Child accounts that are part of Family Sharing.
You can also turn off the Friend Activity as follows:
1. Open the Music app.
2. Tap For You, then tap your photo in the upper-right corner.
3. Under Notifications, turn off Friend Activity to stop receiving notifications when friends start following you. Turn off "Artists and Shows" to stop receiving notifications from your top artists and shows.
How to Turn off "Activity Status" on Instagram
1. When you open Instagram, first go to your personal profile. You access this by pressing the icon with your profile picture at the bottom right of the screen.
2. Next to the button that reads "Edit Profile" you will see a small box with the image of gear inside. By pressing that button, you will be taken to your Instagram account's settings.
When you scroll down to the bottom of the page under "settings," you will see an option for a page called "Activity Status." Pressing on the button will reveal a switch you can turn off. The page reads: "Allow accounts you follow and anyone you message to see when you were last active on Instagram apps. When this is turned off, you won't be able to see the activity status of other accounts." To make it so other users cannot see when you are active on Instagram, just make sure that switch is flipped to the left.
More Freedom with Apple Music and Spotify
As you know both Apple Music and Spotify are streaming music services. Only when you subscribe to Apple Music, you can enjoy them during your subscription time. Spotify supports users' Free and Premium accounts. However, Spotify Free users can only enjoy music files with Ads and can't download them offline. All of them are limited.
To help users enjoy Apple Music or Spotify music files, here recommend you Apple Music Converter and Spotify Audio Converter to remove these limitations and convert to MP3, AAC, FLAC, WAV, ALAC, or AIFF format, and then users can play these converted music files on most audio players and audio devices.