Sonos is founded as an American consumer electronics company in 2002 by John MacFarlane, Craig Shelburne, Tom Cullen and Trung Mai, based in Santa Barbara, California. Sonos is widely known for the smart speakers, which are designed to fill every room of your home with music, and the flexibility and functionality of its products has made the company a household name.
And now the company has partnered with iHeartRadio, Spotify, MOG, QQ Music, and Amazon Music adding to their catalog of services. They are also partnering with Amazon to enable Alexa to control Sonos speakers, intending to eventually work with every voice assistant on the market. Google Assistant will also be supported by Sonos in 2018.
Sonos One is the first Alexa-enabled speaker by the high-end home speaker company. Unlike the HomePod, the Sonos One doesn't support queries via Siri, nor does it work with HomeKit. Instead, it offers an integrated microphone array that supports Amazon's Alexa assistant — which conveniently can also control most home automation devices and take a number of spoken queries.
As we all know that you can play Apple Music playlist with Alexa directly, because of DRM and Apple has no Music skill built into the Alexa app.
Don't worry, the Sonos app does offer support for both Spotify and Apple Music and you can queue up any song or playlist from either service in the app and play it on your Sonos One. Just follow the next guide.
Method 1: play Apple Music on your Sonos One with Airplay 2
1. Open the Sonos app.
2. Tap the Browse button.
3. Choose your music service.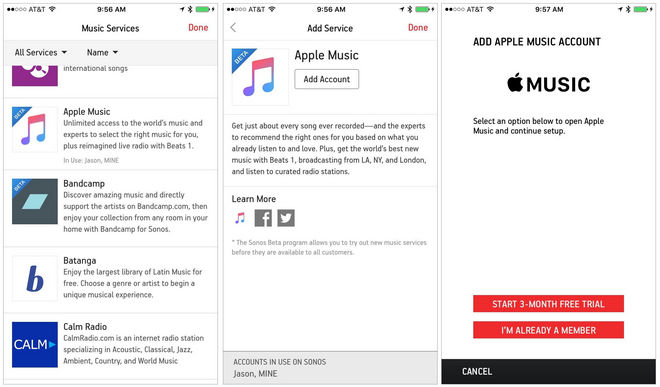 4. Choose the song or playlist you're interested in playing.
5. Press Play (or Play All, if a playlist or album).
6. Tap the mini-player at the bottom of the screen.
7. Select your Sonos One from the speaker list if not already selected.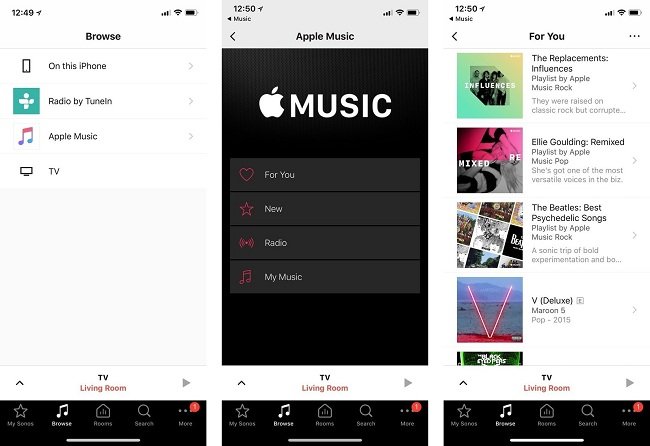 Once you start a song, you're free to use Alexa on your Sonos One to control your music. That's because Alexa supports control-type commands for any current audio. These include phrases like:
Alexa, quieter/louder.
Alexa, stop/pause/play.
Alexa, next song.
Alexa, previous song.
Method 2: Upload downloaded Apple Music to Amazon to play on Sonos
If your internet is off, you can use the first method to play the Apple Music files any more. You can refer to the next guide to play Apple Music on Sonos even you don't have internet.
Generally speaking, you can't upload these downloaded Apple Music songs to Amazon, for Apple Music is protected with DRM. If you can remove the annoying DRM, and then you can upload them to Amazon freely.
Macsome iTunes Converter is the tool which you are looking for. It supports an ideal solution for converting protected iTunes Audio files, including downloaded Apple Music files, and purchased music and Audiobooks from Audible.com and so on.
First of all, free download the Apple Music files you want.
Open your iTunes, and find your whole Apple Music category. And then select the Apple Music files, click "..." to add them to "Playlist". After this, you can choose the Playlist and click the cloud icon to download it to play offline.
Second, free download the latest version of Macsome Apple Music Converter, install and run it.
Windows Version Download Mac Version Download
Third, when you click "+" button, all the music files including the downloaded Apple Music files will be listed, now select them and click "OK", and all the music files has been added. Batch conversion is also supported.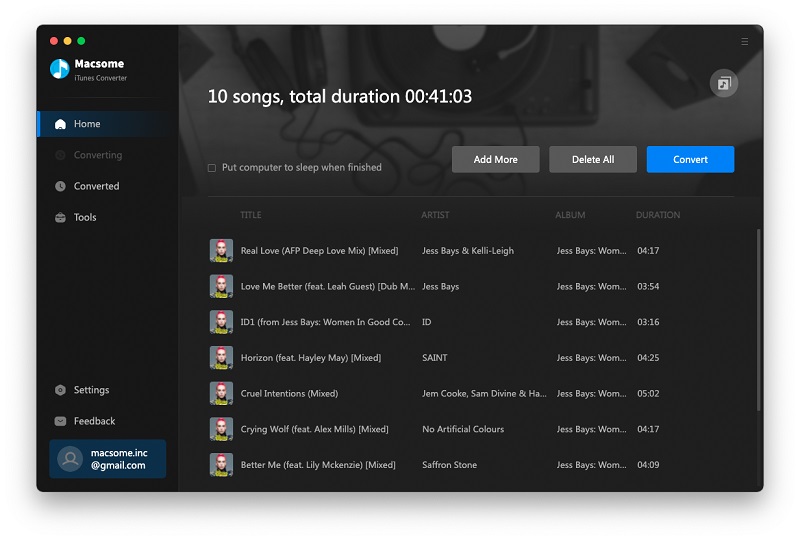 Forth, after you add these music files, now you can click the setting icon to set the output format and output folder. Here are MP3, AAC, FLAC, WAV for kinds of users.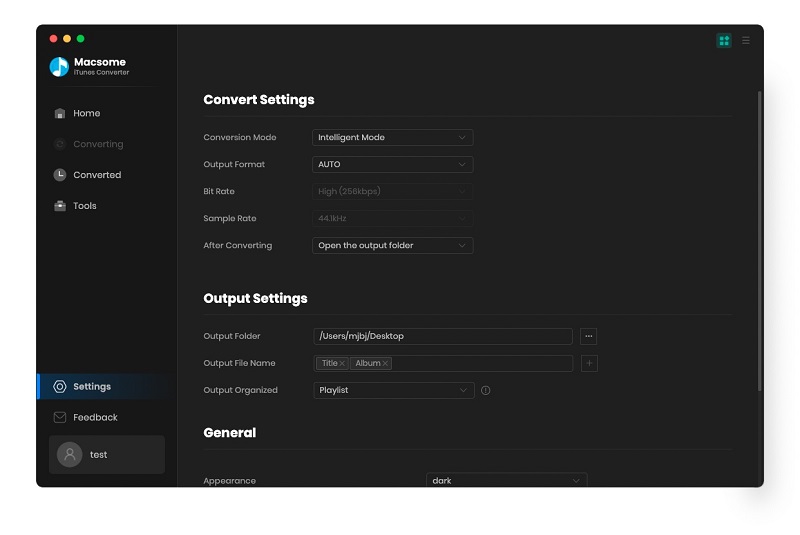 Fifth, you can click "CONVERT" button and start conversion.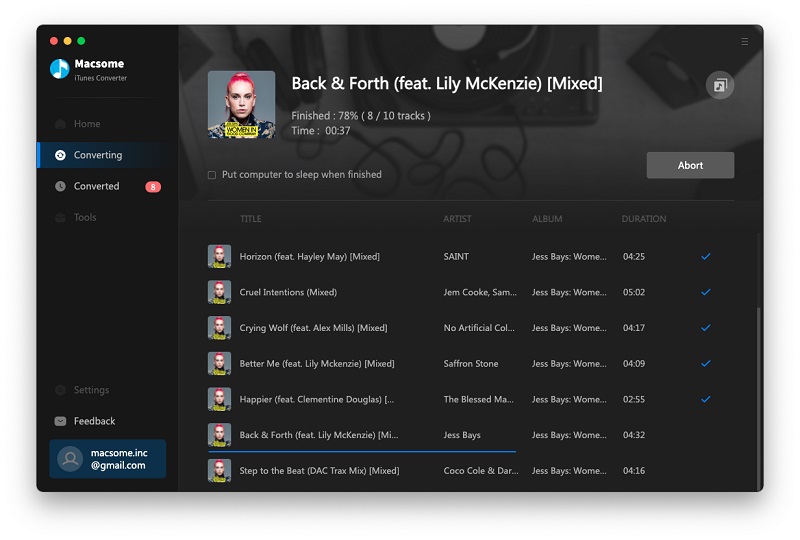 Upload the Converted Apple Music Songs to Amazon
After the conversion, you can upload the converted Apple Music songs to My Music on Amazon from your computer. And then you can control the music playing via your Alexa device.
Amazon.inc supports free users up to 250 songs storage to My Music.
Now Run Amazon Music app on your PC or Mac and log in your ID, then drag and drop files from your computer into the Upload selection in the right sidebar under Actions.

And then Select My Music > Songs > choose Offline filter in the right navigation sidebar and click the upload icon to choose the converted Apple Music files or folder to upload. And now you can start uploading.
After the uploading, now you can use your Sonos One to play them directly.
Get iTunes Music Converter full version with $39.95:
Windows Version Purchase Online Mac Version Purchase Online