Two Methods to Stream Apple Music to Amazon Echo
Apple has its online music streaming service - Apple Music, and Amazon has its online music streaming service - Amazon Music unlimited. Generally speaking, if you have most Apple products, you will choose Apple Music, or else you will choose other corresponding music streaming services.
You may encounter such situation: you have purchased an Amazon Echo, but you are an Apple Music subscriber; how to stream Apple on Amazon Echo easily?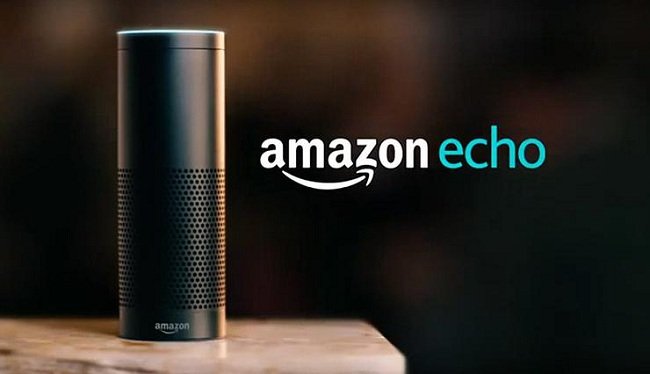 What is Amazon Echo?
Amazon Echo (shortened and referred to as Echo) is a brand of smart speakers developed by Amazon.com. The devices connect to the voice-controlled intelligent personal assistant service Alexa, which responds to the name "Alexa." This "wake word" can be changed by the user to "Amazon," "Echo," or "Computer." The device can voice interaction, music playback, make to-do lists, set alarms, stream podcasts, play audiobooks, and provide weather, traffic, and other real-time information. It can also control several smart devices using itself as a home automation hub.
Generally speaking, if users want to use Alexa voice control to control Amazon Echo to play Apple Music, this is impossible and unrealizable; you know that Apple Music is not the built-in App of Amazon Echo. If you want to play Apple Music on Amazon Echo with your iPhone or another device that supports Apple Music App, follow method 1. Or else, if you want to upload Apple Music to Amazon to use Alexa voice control to play the music files, follow method 2.
Method 1: Stream Apple Music on Amazon Echo via Bluetooth
Yes, this method is straightforward. What you need is just one setting step. However, this needs your devices that support Apple Music playing working as well. In the next example, we take the iPhone setting as an example.
Click "Setting - Bluetooth". Then you will see the Amazon Echo device after searching and pairing it with iPhone.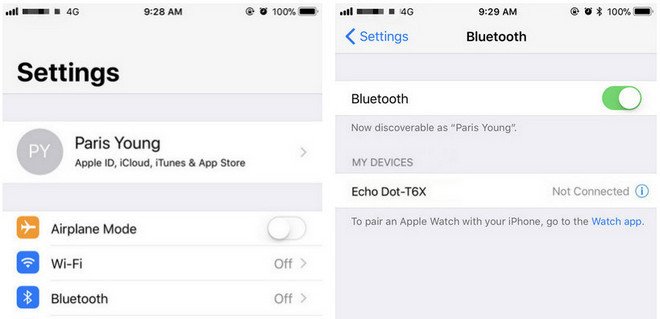 Method 2: Upload Downloaded Apple Music to Amazon for Playing Directly
Apple Music supports streaming music like Amazon Music Unlimited, which is DRM protected. That is to say, you can't freely transfer them to other audio players even if you have downloaded for playing offline.
You can't upload these downloaded Apple Music songs to Amazon. If you can remove the annoying DRM, you can upload them to Amazon without longer limitations.
Macsome iTunes Converter is the tool which you are looking for. It supports an ideal solution for converting protected iTunes Audio files, including downloaded Apple Music files, purchased music and Audiobooks from Audible.com, and so on.
First of all, free download the Apple Music files you want.
Open your iTunes, and find your whole Apple Music category. And then select the Apple Music files, click "..." to add them to "Playlist". After this, you can choose the "Playlist" and click the cloud icon to download it to play offline.
Second, free download the latest Macsome Apple Music Converter, install and run it.
Third, import Apple Music songs to the program.
When you click "+" button, all the music files including the downloaded Apple Music files will be listed, now select them and click "OK", and all the music files has been added. Batch conversion is also supported.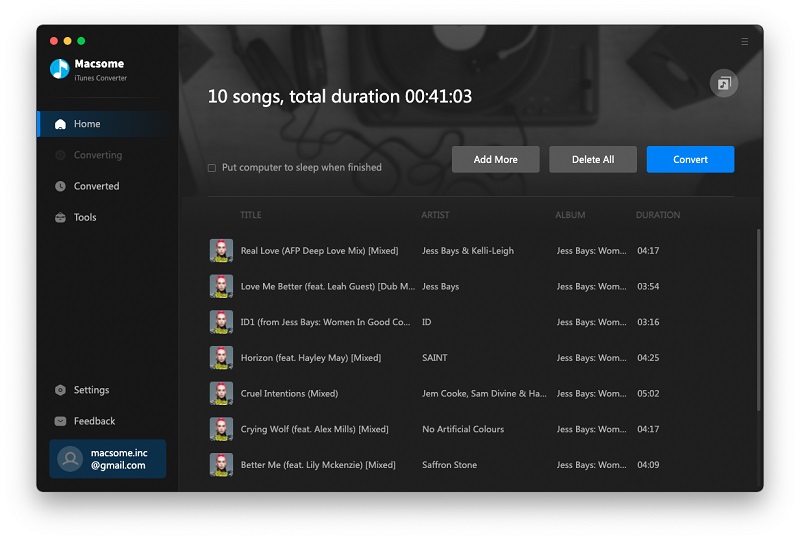 Forth, set output format and output path.
Click the setting icon, you can freely choose MP3, AAC, WAV, FLAC, AIFF, and ALAC as the output format. Besides, you can also customize the output folder to save the converted Apple Music files.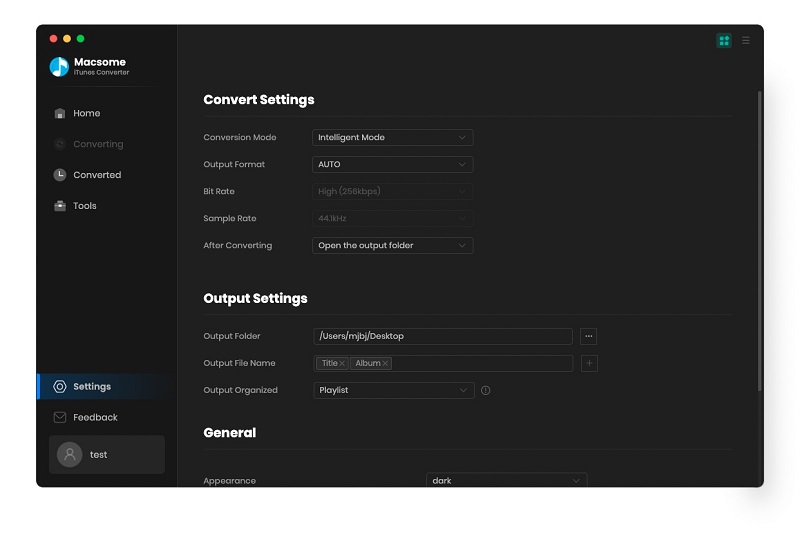 Fifth, you can click "Convert" button and start conversion.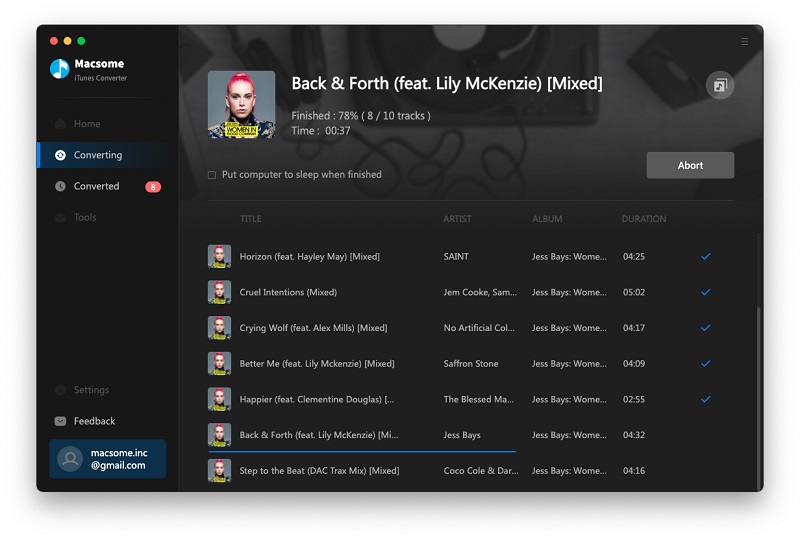 Upload the Converted Apple Music Songs to Amazon
After the conversion, you can upload the converted Apple Music songs to My Music on Amazon from your computer. And then you can control the music playing via your Alexa device.
Amazon.inc support free users up to 250 songs storage to My Music.
1. Now Run the Amazon Music app on your PC or Mac and log in your ID, then drag and drop files from your computer into the Upload selection in the right sidebar under Actions.

2. And then Select My Music - Songs - Choose Offline Filter in the right navigation sidebar and click the "Upload icon" to choose the converted Apple Music files or folder to upload. And now you can start uploading.

3. After the above steps, you can use Alexa to play these songs on your Amazon Echo and so on.