Comprehensive Tutorial to Play Deezer Music in the Car
Music and driving go hand in hand. Listening to the right music can make a commute much easier, especially when driving long road trips or being stuck in heavy traffic. Want to play music on your car's stereo? With the variety of music streaming services available, Deezer is one of the best online streaming apps for you to enjoy over 120 million tracks, podcasts, audiobooks, and other content in your vehicle.
If you are a Deezer subscriber and looking for an easy way to play Deezer music in your car, you've come to the right place! Here are a few ways for you to listen to Deezer music in the car. Let's dive in and pick the best method for you.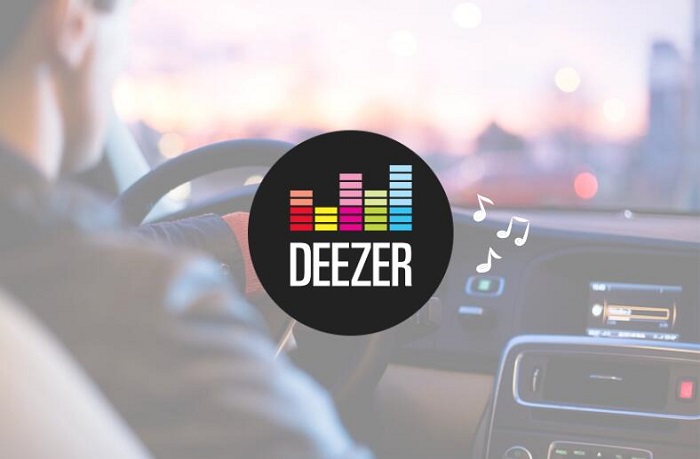 Solution 1. Play Deezer in Car Using Android Auto or Apple CarPlay
Many cars come with Apple's CarPlay and Google's Android Auto apps. With these apps, you can sync your phone with your car's infotainment unit to play music, send messages, make and receive calls, view navigation maps, etc.
1.1 How to Listen to Deezer Music in the Car with Android Auto
The Android Auto app allows you to access Flow, all your playlists, mixes, and favorite albums directly from your dashboard with Android on a selection of compatible Android Auto cars and stereos. Here are some steps to get started:
Step 1. If you have Android 9 or below, get the Android Auto app on your phone from the Google Play Store. With Android 10, Android Auto is built in, so you don't need the app to get started.
Step 2. Connect your phone to your car system through a USB cable, and you'll see Android Auto on your car display.
Step 3. Start to play music from the Deezer app on your Android phone.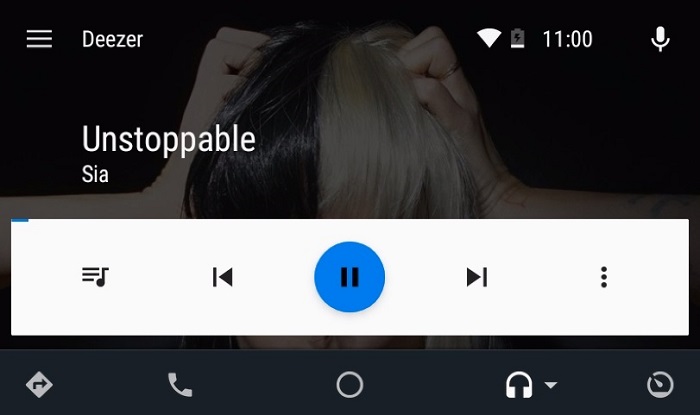 1.2 How to Play Deezer in the Car with Apple's CarPlay
The Deezer CarPlay app is an excellent app that allows you to listen to all your favorite content from your iPhone while you drive. You can also ask Siri to play Deezer. Then follow these steps to enjoy Deezer using Apple CarPlay:
Step 1. Start your car, then make sure Siri is turned on.
Step 2. Connect your iPhone to CarPlay with a USB cable. Once you're connected, you'll see a home screen that looks like a bigger version of your iPhone home screen on the car screen.
Step 3. At this point, you should be able to use Siri to control CarPlay to start playing Deezer music from your CarPlay system.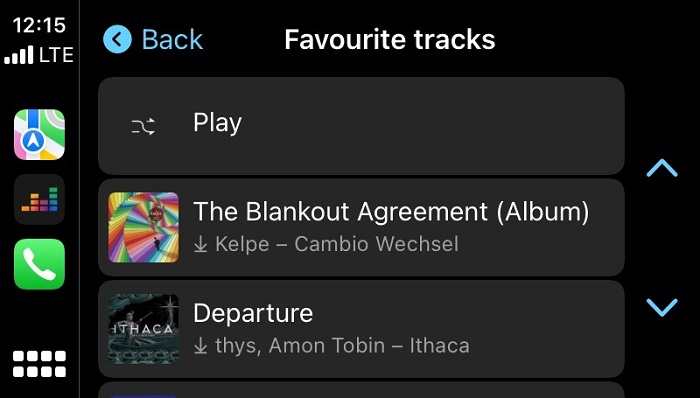 Solution 2. Play Deezer Music on Your Car Audio System via Bluetooth
Newer car models now come equipped with in-built Bluetooth functionality. In a car with a Bluetooth stereo, you can easily play your favorite Deezer music when you can wirelessly connect your phone or other music-playing devices to the stereo. Bluetooth pairing is only required the first time you want to connect a new device to your Car Audio System. Next, we will explain the pairing procedure between the Car Audio system and your smartphone.
Step 1. Turn on Bluetooth on your Car Audio and your smartphone.
Step 2. The Car Audio System should appear in the section "Available devices" in your smartphone Bluetooth menu. Now pair your phone with the car.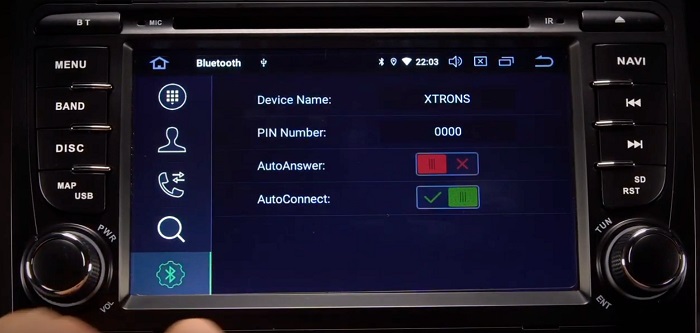 Step 3. Once pairing is completed, open the Deezer app on your phone, and select a track on Deezer. Click "Play" on the mobile device and enjoy your music through the car stereo.
Solution 3. Enjoy Deezer Music in the Car with Auxiliary Input
Many cars have an auxiliary port, either on the stereo unit or underneath it. If your car has an aux-in port, you can use an Aux to plug in a cable from your device's headphone port directly into your stereo. From there, simply play any song from Deezer on your phone that you'd like to hear through your car.
Step 1. Locate the Aux Input socket on your car stereo or dashboard. Plug one end of audio cable into the headphone socket of your smartphone. Plug the other end of the cable into the car stereo Aux Input socket. Set the car stereo source to Aux Input.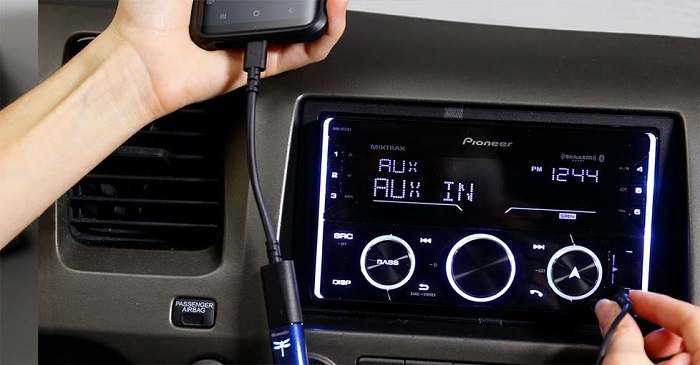 Step 2. Run the Deezer app to play your favorite songs in the car.
Solution 4. Play Deezer Music in the Car with FM Transmitter
All modern cars have an FM radio and cigarette lighter or power socket to plug in a Bluetooth FM transmitter. Follow the steps below to learn how to use it.
Step 1. Locate your car's cigarette lighter port and plug in the Bluetooth FM transmitter.
Step 2. The transmitter will display an FM frequency. Make sure your car radio is tuned to the same frequency.
Step 3. Make a Bluetooth connection between your phone and the transmitter, and launch Deezer on your phone and choose a track to play through the speakers.
Solution 5. Download Deezer Music to USB Drive for Playing in Car
Many car models currently have a USB port, this is the best option to play music, as it provides a more reliable connection and better sound quality than FM Transmitter, Auxiliary Input, or other ports. With it, you can connect your phone to charge your phone while enjoying your music on the stereo. Besides, you can also play your own music files through a USB flash drive in your car. If you don't want to play Deezer music in the car with the above methods, you can download Deezer music to a USB drive so that you can enjoy Deezer music on your car stereo, even without a network connection.
However, all Deezer music files are encrypted and can only be played in the Deezer app. You can't move Deezer songs to an external drive such as a USB drive. Ease up, a third-party tool called Macsome Deezer Music Converter is intended to resolve this thorny problem. With it, you can not only download Deezer tracks, playlists, albums, or podcasts to your computer but also convert Deezer music to MP3, AAC, WAV, or other common audio formats with HiFi quality. As a result, you can transfer high-quality Deezer songs to a USB drive effortlessly. Then you are able to enjoy offline Deezer songs on your car stereo.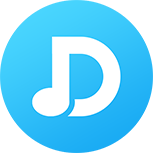 Highlighted Features of Macsome Deezer Music Converter
Support downloading Deezer tracks, albums, playlists and podcasts.
Download Deezer Music to MP3 / AAC / WAV / FLAC / AIFF / ALAC with HiFi quality.
Support batch converts multiple playlists at up to 10x faster conversion speed.
Keep all ID3 tags information, like Track Number, Artist, Artwork, Album, Year, etc.
Transfer Deezer Music to a USB drive, SD Card, iOS or Android device, etc.
5.1 Download Deezer Music Locally with Macsome Deezer Music Converter
The following tutorial will clearly illustrate how to use Macsome Deezer Music Converter to download Deezer music to local files. First, download, install and run the latest version of Macsome Deezer Music Converter on your PC or Mac.
Step 1. Log into Deezer Music Web Player
With the built-in Deezer web player, you don't have to install the Deezer desktop app. Log in to your Deezer account to access more than 120 million tracks.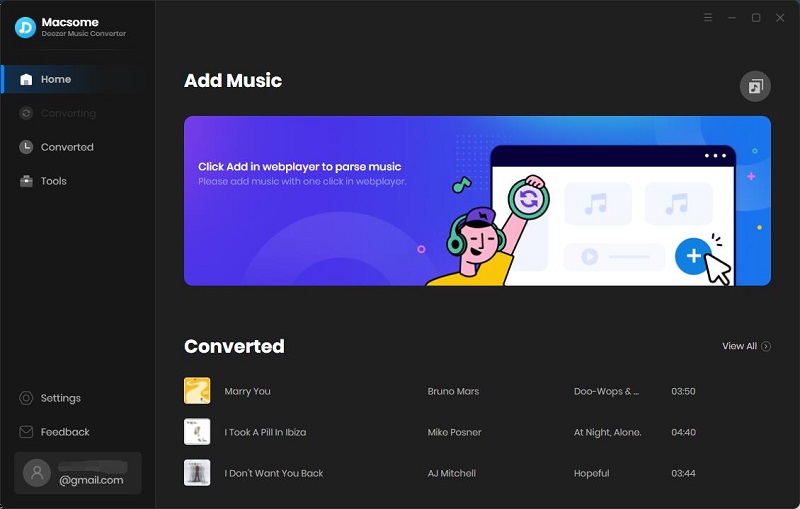 Step 2. Choose Output Parameters
Click on the "Settings" in the bottom left corner of the window to customize the output parameters according to your need. Here you can select the output format and adjust the parameters of the output audio quality, like bit rate and sample rate. You can also change the output folder, output file name and output organized.
If you choose AUTO as the output format, the sound output quality will come out to the HiFi level as original. The higher the bit rate, the more data will be used. If you'd like to save more songs to your USB flash drive, consider changing the quality to preserve data. Here we suggest you choose MP3 as the output format.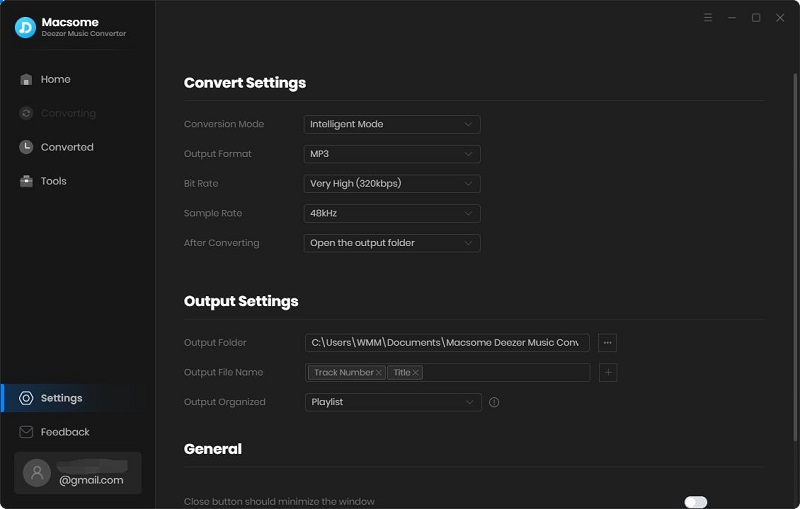 Step 3. Select Deezer Music You Want to Play in Car
Search for the Deezer playlist you desire to play in car, then click the "Click to add" button to load the songs to the conversion queue.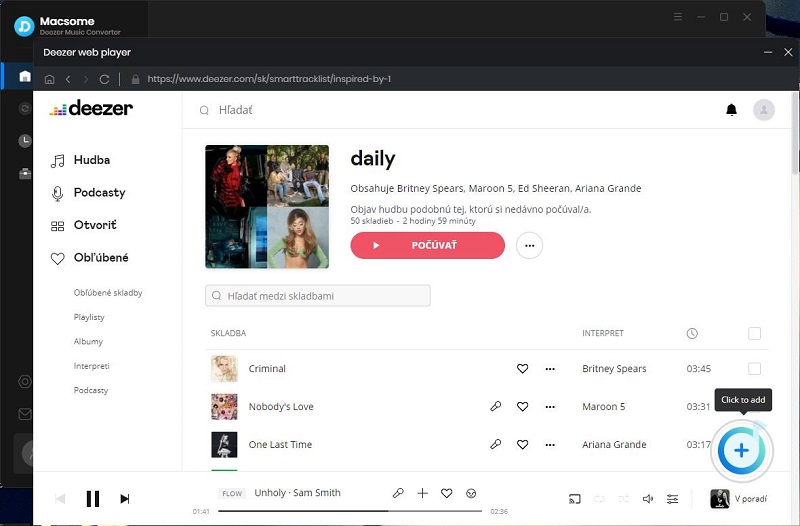 Step 4. Start Downloading Deezer Music
Finally, click the "Convert" button to start downloading Deezer music to your computer. When the downloading is finished, go to the "Converted" panel to locate the downloaded Deezer music files.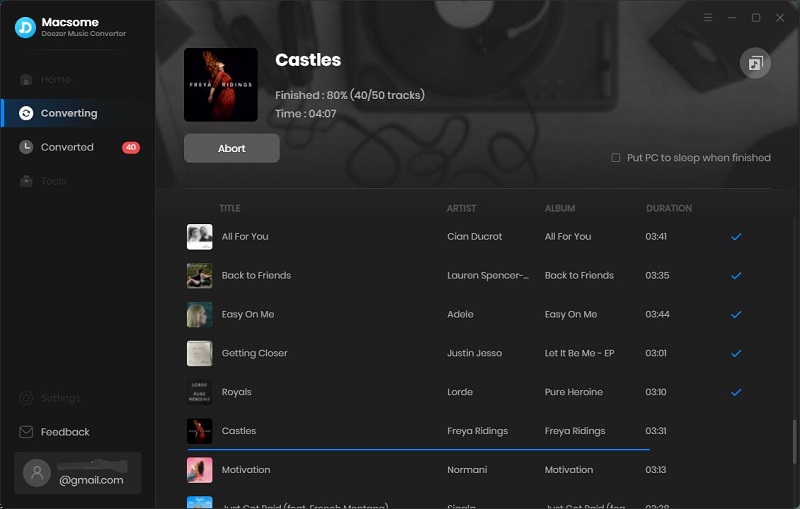 5.2 How to Play Deezer Music in the Car from A USB Drive
Step 1. Insert the USB drive into a USB port on your computer. Navigate to the local Deezer music files that you want to transfer. Transfer the files by right-clicking and using Send To on Windows, or simply copying and pasting the files across to the location of the flash drive.
Step 2. Plug the USB drive into the USB port on your car stereo. After this, your head unit will detect the drive and then you'll be able to play those Deezer tracks smoothly.
Summary
In this full tutorial, we've discussed the different solutions available for you to play Deezer music in your car. You can choose either of them according to the equipment your car has. Then you can enjoy your Deezer music in your car as you drive around in your vehicle. But the first four methods have in common: all need the Deezer app played on your mobile device. If you want to enjoy offline Deezer content in your vehicle, using Macsome Deezer Music Converter is the most suitable method. It enables you to download Deezer music to local MP3 files, and then you can transfer Deezer music to a USB drive easily. Even if you cancel your subscription in the future, you can still enjoy these offline Deezer songs in the car.
Macsome Deezer Music Converter has a free trial version, which allows you to convert the first minute of each song. If you want to unlock the time limitation, please purchase the full version.