Wanna Play Deezer Music on Garmin Watch? Here's the Answer!
A Garmin watch is a great tool for runners, cyclists, swimmers, and all-around health tracking. Garmin offers fantastic battery life and best-in-class GPS, making it the perfect fitness watch for outdoor and cardio enthusiasts. Many features that only recently debuted on other fitness trackers, like sleep tracking, blood oxygen measurements, and fall detection, have been on Garmin watches for years.
Garmin smartwatches are some of the most feature-packed wearables out there, but they didn't actually gain music support until 2018. Right now, Garmin supports four major music streaming services: Spotify, Amazon Music, Deezer, and iHeartRadio. Deezer was one of the first music streaming services Garmin added to its watches. If you've subscribed to Deezer (of any variety), you can now offline listen to favorite songs and playlists on your music-enabled Garmin watch everywhere you go.
In this tutorial, we will show you how to play Deezer music on your Garmin watch to listen offline and without your phone.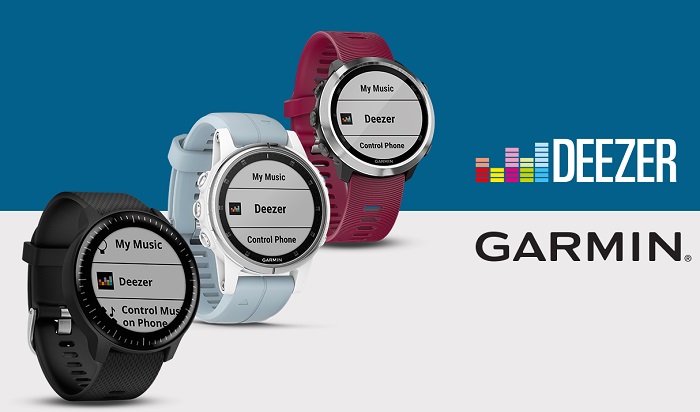 Method 1. How to Sync Deezer Music to Garmin Watches
If your Garmin watch is compatible with the Deezer app, you can sync Deezer playlists with your Garmin when you have a Deezer Premium or Deezer Family subscription. Before you begin, make sure you've configured WiFi in Garmin Express or Garmin Connect Mobile. Let's check out how to set up Deezer on Garmin watches below.
Requirements
Have a Deezer Premium or Deezer Family subscription plan
Android 5.0 or above; iOS 12.0 or above
Have downloaded the Garmin Connect app
Compatible Garmin models like D2 Air, Fenix 5/6/7 Plus Series, etc.
1. Open the Garmin Connect app on your smartphone and tap the hamburger menu located in the top-left corner, Select Connect IQ Store. Search for the Deezer app. Select the app and download it.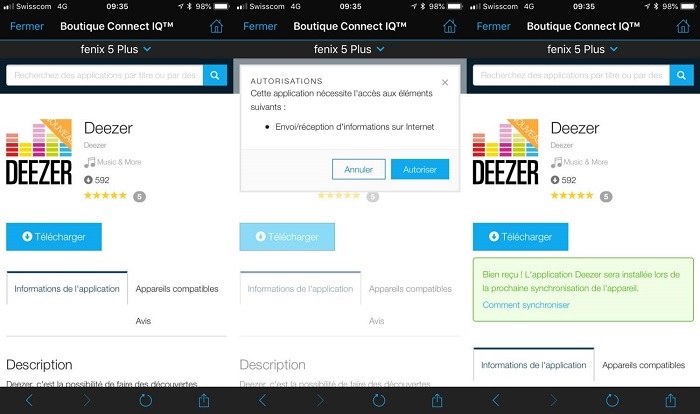 2. Then go back to the media widget on your watch and select Deezer as the provider.
3. You'll be prompted on your phone to sign in to your Deezer account via Garmin Connect.
4. Sign in to your account, then head back to your watch to start syncing your Deezer playlists.
Method 2. Download Deezer Music to Local File for Garmin Watch
With the right Garmin smartwatch on your wrist, you can store hundreds of songs for phone-free listening while you're on the move. So we will introduce another way to help you listen to Deezer music through Garmin. Garmin watch supports adding local files for playing so that you can try to download Deezer music to Garmin-supported audio files for use. In this way, even if you cancel your Deezer subscription, you can still play Deezer music on your Garmin device.
In general, Deezer music files are cached and protected, so you can't transfer Deezer music to other devices like Garmin watches. To get local Deezer music, Macsome Deezer Music Converter can help you. With it, you are able to download Deezer songs, playlists, albums, and podcasts as local files on your computer. Then you can upload the downloaded Deezer music to a Garmin watch for listening. What's more, it is one of the best Deezer Music Converters for Deezer members, which allows you to convert Deezer to MP3, AAC, WAV, etc. with HiFi quality.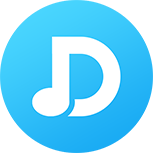 Key Features of Macsome Deezer Music Converter
Support downloading Deezer tracks, albums, playlists, and podcasts.
Download Deezer Music to MP3 / AAC / WAV / FLAC / AIFF / ALAC with HiFi quality.
Support batch converts multiple playlists at up to 10x faster conversion speed.
Keep all ID3 tags information, like Track Number, Artist, Artwork, Album, Year, etc.
Play Deezer Music on Garmin watches, iPhone, iPod, smartphones, etc.
2.1 Download Deezer Music with Macsome Deezer Music Converter
With Macsome Deezer Music Converter, you can download Deezer music on your local computer. Even if you cancel your subscription, you can still play Deezer music offline on your Garmin watch. Now we will show you how to do it.
Step 1. Launch Macsome Deezer Music Converter
Supposing you've downloaded the Macsome Deezer Music Converter on your computer, launch it. Sign in with your Deezer Music credentials.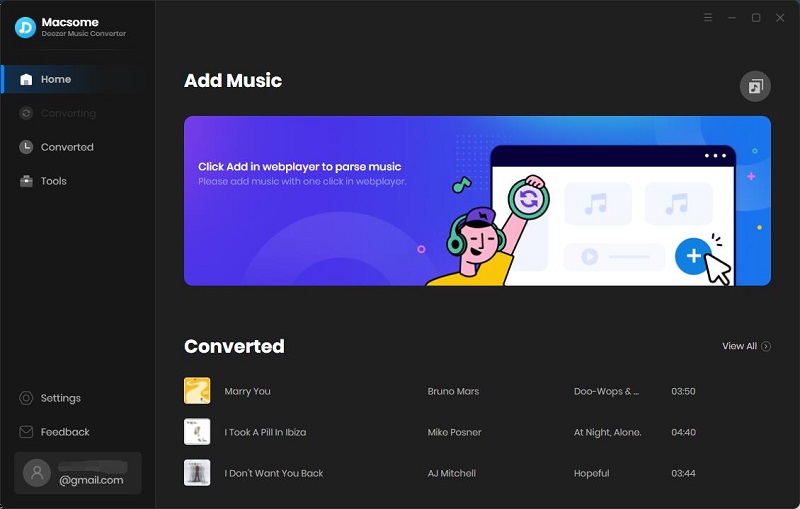 Step 2. Set the Output Format for Garmin Watches
Click "Settings" in the lower left corner to customize your output settings. Garmin watches can support most plain audio formats, such as MP3, M4A, AAC, WAV, and so on. Here you can choose MP3 from the drop-down list. Besides, you could change the output folder, output file name, and output organized way to better organize the output Deezer music files.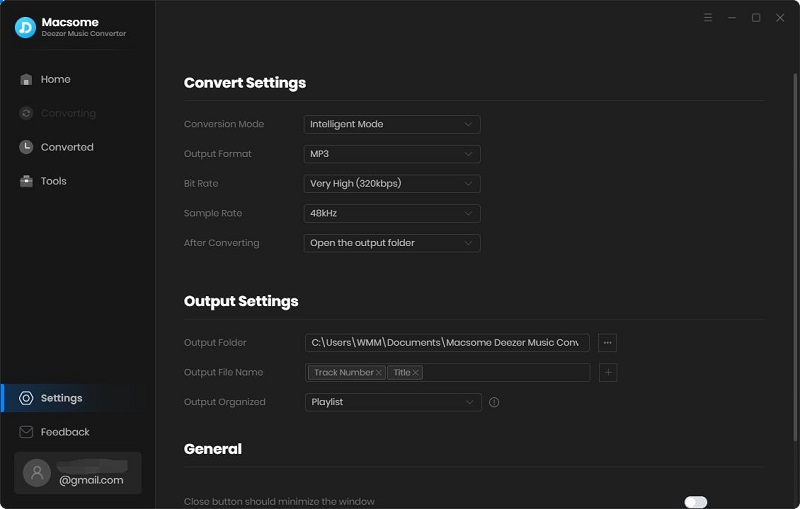 Step 3. Select Your Favorite Deezer Playlist to Download
Browse your Deezer library, select your favorite playlist and click the "Click to add" button to add the playlist to download.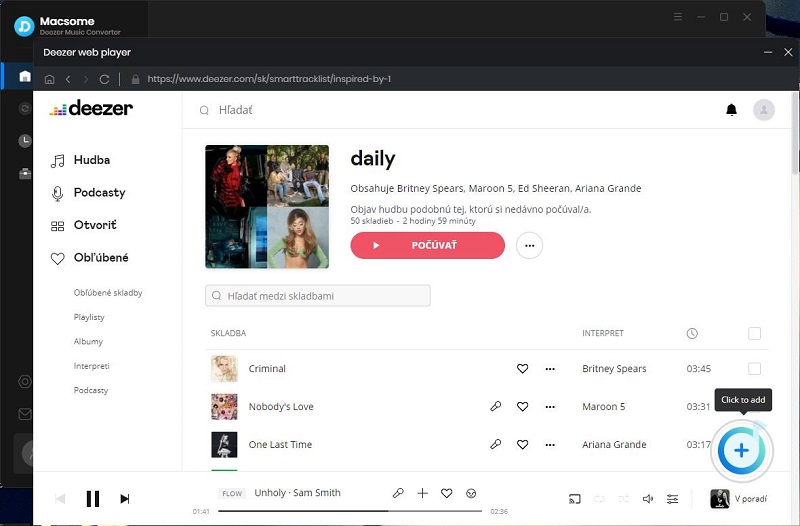 Step 4. Start to Download Deezer Music
Go to the "task list" panel, you will find all Deezer tracks you want. Finally, click the "Convert" button, and the Deezer music downloading process will begin.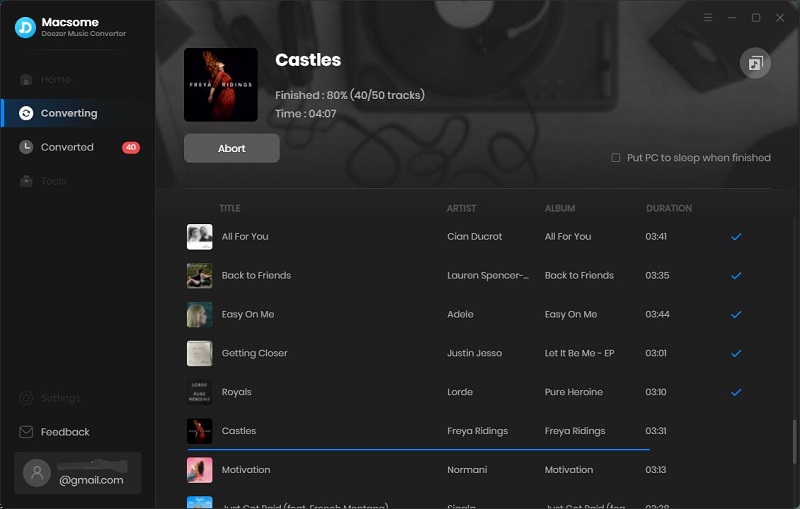 Wait for a while and all selected Deezer songs will be downloaded on your computer locally. Click the "Converted", you will find the history of the downloaded songs.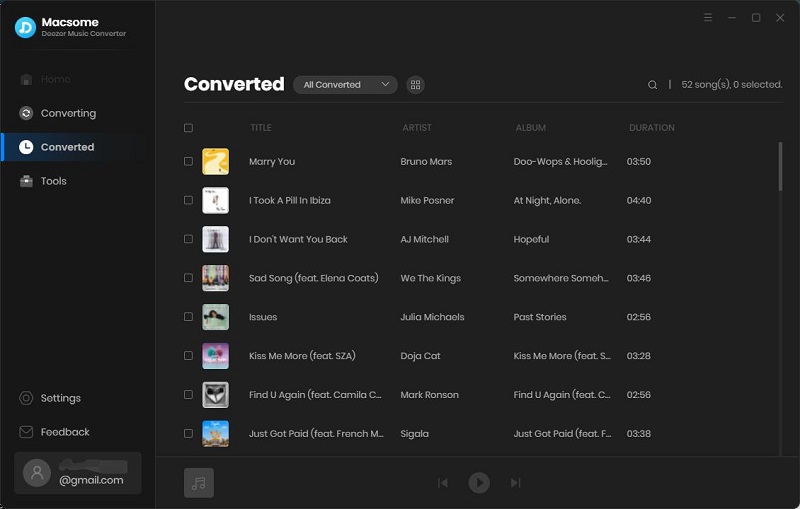 2.2 How to Add Local Deezer Music to Garmin Music Watch
All the downloaded Deezer music songs are stored on the local drive of the computer, then you can send the local Deezer music from your computer to a Garmin music watch using Garmin Express.
1. Connect the device to your computer using the included USB cable.
2. On your computer, open the Garmin Express application, select your device, and select Music.
3. Locate the downloaded Deezer music files on your local folder that you want to transfer to your Garmin watch, then tap on Save. Then go to the Songs section in the Garmin Express on your computer. Choose the songs which you want to transfer, once selected, click on "Send to Device".
The music files will be transferred to your watch now. To listen to the songs you just moved from your computer, then select My Music. And select the play option on your watch.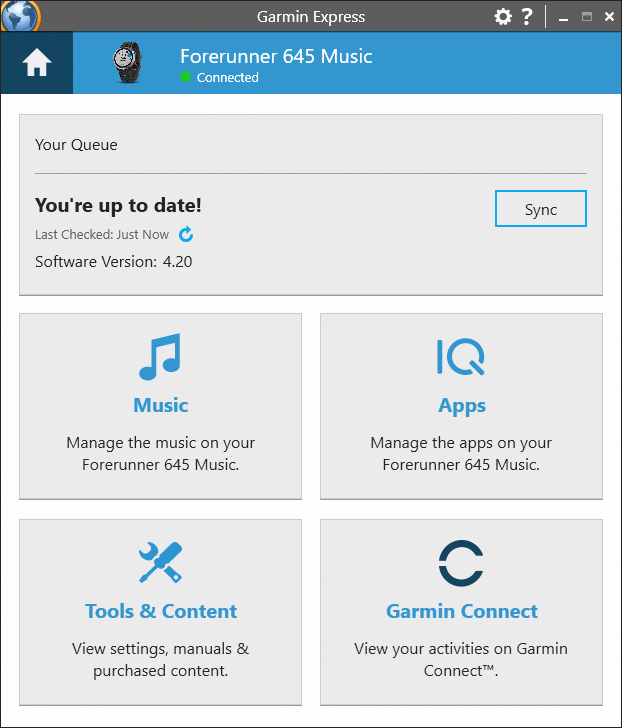 Conclusion
This article primarily introduced two ways to play Deezer music on Garmin watches. If your Garmin device is compatible with the Deezer app, you can connect Deezer to Garmin easily so that you get the ability to play Deezer songs on your Garmin watch. If you are having difficulty with this process, Macsome Deezer Music Converter is another ideal choice for you. With it, you can not only download Deezer music, playlists, albums, and podcasts to local audio files but also can convert Deezer music to MP3, AAC, WAV, FLAC, AIFF, and ALAC with output quality loss. After that, you can send the local Deezer songs to your Garmin device without limitations.
Macsome Deezer Music Converter is fully compatible with the latest Mac and Windows platforms. Moreover, it also has a free trial version that lets you convert one minute of each song. Please do not hesitate to download and use it.