How to Import Local Music to Spotify
'How to import local Music to Spotify? I have songs on my PC that are not on Spotify servers. But, I wish to listen to them elsewhere. For example, on my PC at work. I saw that's possible to import tracks from personal libraries, how to do?' - Nicfur asked on Spotify Community.
As one of the biggest digital music streaming services, Spotify works by allowing users to stream music for free from almost any device (phone, tablet, computer, etc.). Once you've downloaded the program and signed up for an account, you can listen to tons of songs, albums, and playlists, and even create custom playlists of your own.
By now, you can see that Spotify is a unique blend of local music playing software, random Internet radio and customizable, on-demand song jukebox. But making all of these capabilities work together flawlessly took some serious planning and technological expertise. Keep reading to find out exactly how Spotify keeps the songs spinning and the party pumping without any interruptions.
Can I import local tracks to Spotify app?
Not only you can listen the online music with Spotify, you can also blend a typical streaming music service with the playback of music you have stored on your own PC. In this way, you can supplement Spotify 82 million-track library with other tracks you own that don't appear in the Spotify database of tunes.
Sometimes, Spotify won't automatically search and sync locally stored music when you put these music songs spread across several folders or even external storage. You have to import them to Spotify manually.
You can follow the next guide to know how to load local music tracks to Spotify by yourself.
How to listen to your own music in Spotify
Step 1. Add local music tracks to Spotify.
For Mac users click Menu - Preferences first. (For Windows users click Edit)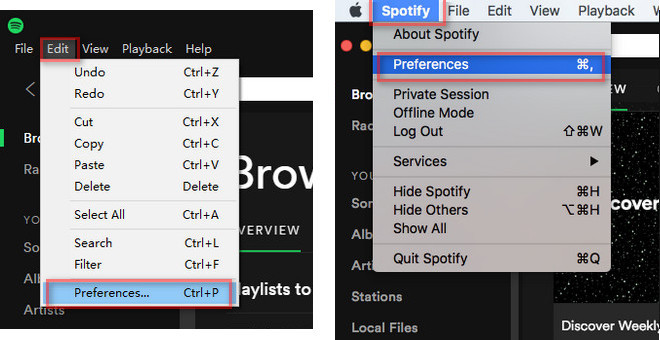 Then scroll down to Local Files and select ADD A SOURCE.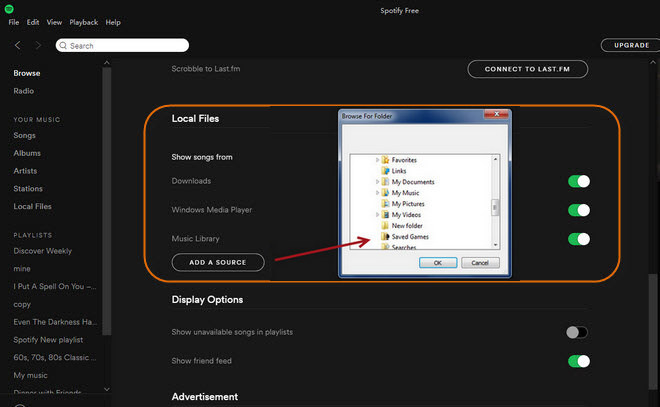 With the folder added, any restricted music contained within will be immediately imported into the Spotify library. Then you will see the music added under the Local Files tab in the main menu tree.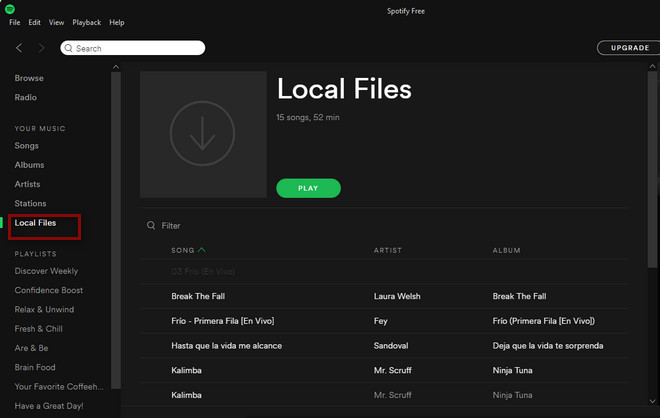 Step 2. Create a new playlist.
Now create a new playlist to put it into by clicking the New Playlist button down in the bottom left-hand corner of the Windows desktop client.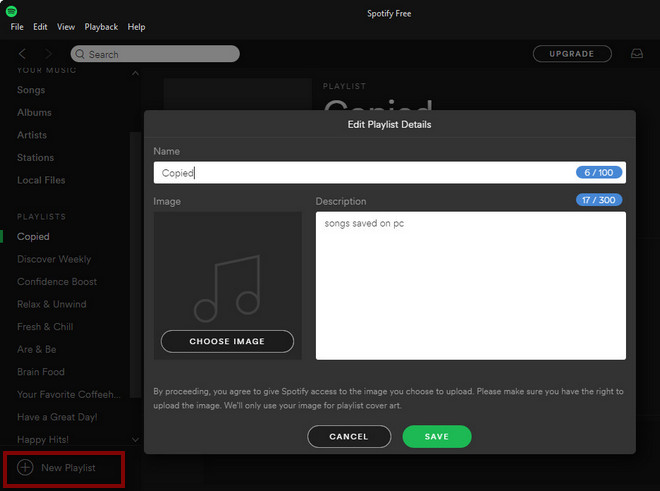 After this, jump back over to the Local Files tab, and add the song you want synced to the playlist.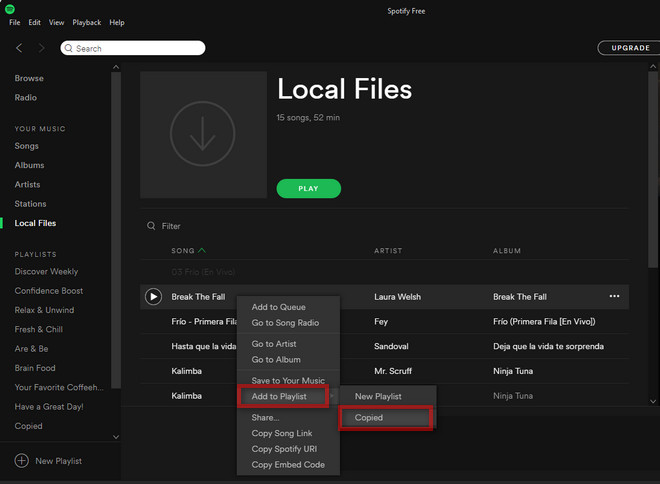 Summary
Now you can freely enjoy your local music tracks on Spotify. However, not all files can be added to Spotify app. In general, Spotify supports .mp3, .mp4, and .m4p files. It doesn't support .mp4 files that contain video, or the iTunes lossless format (M4A).
If you have a lot of Apple Music songs and want to import them to Spotify, you can use Macsome iTunes Converter to help you. It is an all-in-one Apple Music Converter, which enables you to convert Apple Music songs to common MP3 formats.
What's more, another powerful tool - Macsome Spotify Downloader can allow you to download music and playlist for free.